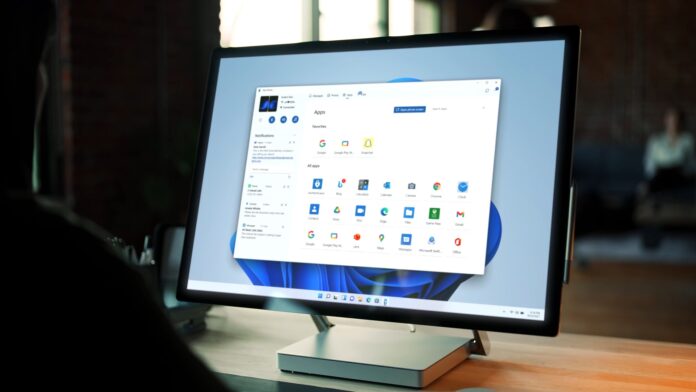 Windows 11 is coming to supported PCs on October 5. And as part of that redesign, Microsoft is launching new inbox apps experiences for Windows 11. Microsoft has already confirmed that it's working on a new Snipping Tool, Photos app, Paint, and Clock app with Spotify integration for the operating system.
The Microsoft Your Phone app included with Windows 11 is getting its own redesign too, according to teasers shared during the Surface event.
Your Phone app, which helps link your Android and desktop together, is getting a new design with a focus on the notification center built into the app. As you can see in the below mockup shared during the Surface event, Your Phone app's redesign will help you focus on what's happening on your Android phone without having to constantly pick it up.
As part of the revamp, the notification center is moving to the left pane. If you're not used to receiving notifications on your PC, you can completely mute notifications from any app installed on your phone. To do this, click on the mute button to turn off notifications for that app. In future, Your Phone app will automatically ignore all notifications for that app.
Of course, if you have received an important notification, you can click on the pin icon to pin the alert to the top of the notifications center.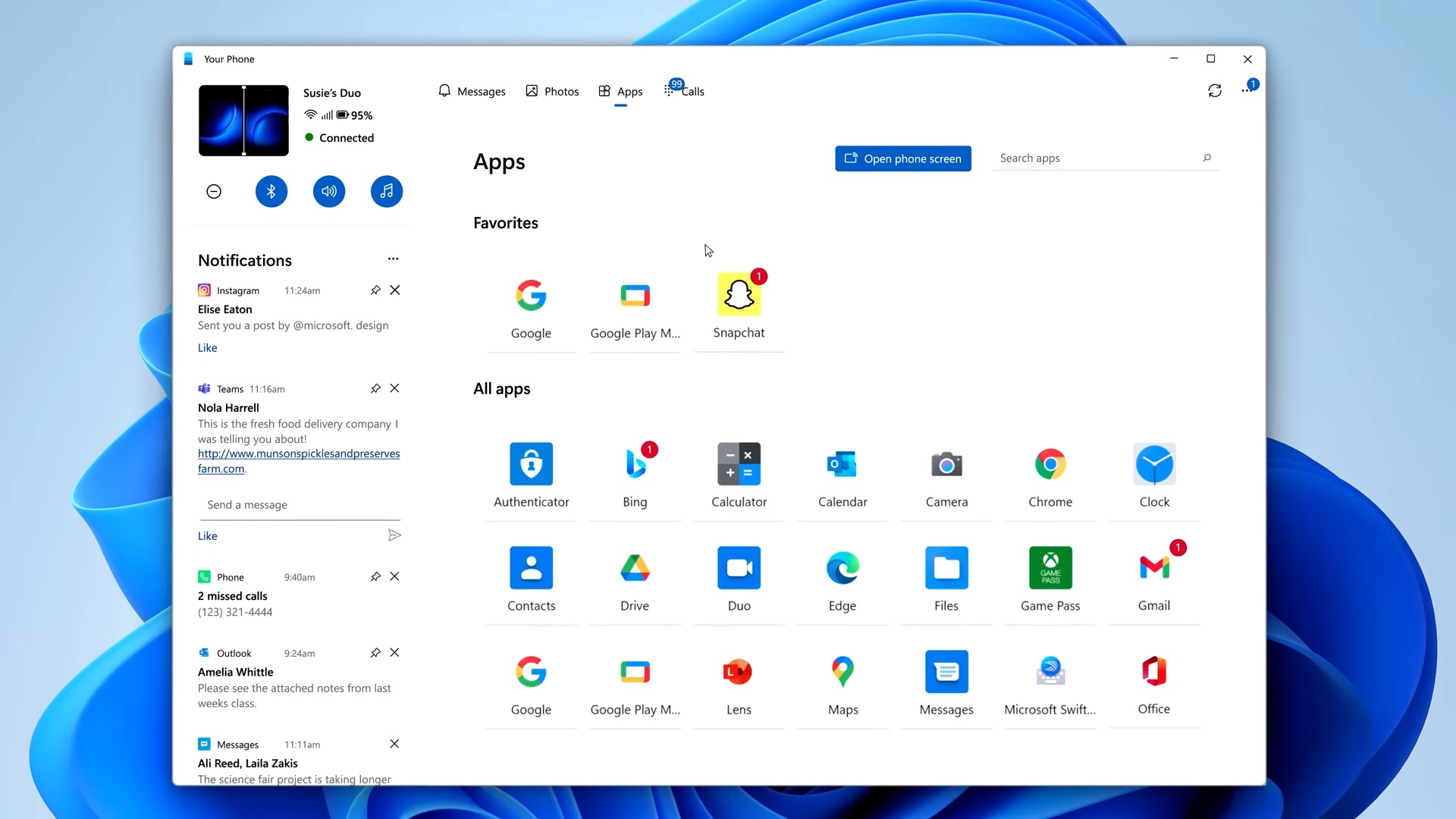 As you can see in the above screenshot, Your Phone app's navigation bar is now located at the top of the app window, allowing users to access the messages, photos, apps, and calls pages.
These options would help you read and reply to text messages, view and manage photos on your phone and edit them using Paint or other programs. You can also make phone calls and even use Android apps on your PC with Surface Duo and Galaxy phones.
The above screenshot also suggests that Microsoft is planning to use WinUI 2.6 controls for Your Phone app buttons like "Open phone screen" and search box.
Some of the UI changes in the Your Phone app will mirror the overall look of the upcoming Windows 11 upgrade.
It's not yet clear if there'll be any new features for the Your Phone app and when this update will begin rolling out to users.