Ahead of Windows 11 launch, Microsoft has started testing a new design for several inbox apps, such as Snipping Tool, Paint, and Photos app. Microsoft Photos app is getting a major facelift with WinUI and Fluent Design, and it is now available for some testers.
Microsoft recently teased the new Photos app on Windows 11 and it's now rolling out to Windows Insiders. Most likely, the new Photos app won't be included in the operating system heading out to consumers on October 5, but users will be able to grab the update from the Microsoft Store.
Microsoft Photos app now features rounded corners and WinUI controls to align with the rest of the operating system. The Photos app still comes with a clean interface and it's segmented into five main sections: Collection, Albums, People, Folders, and Video Editor (built into the app).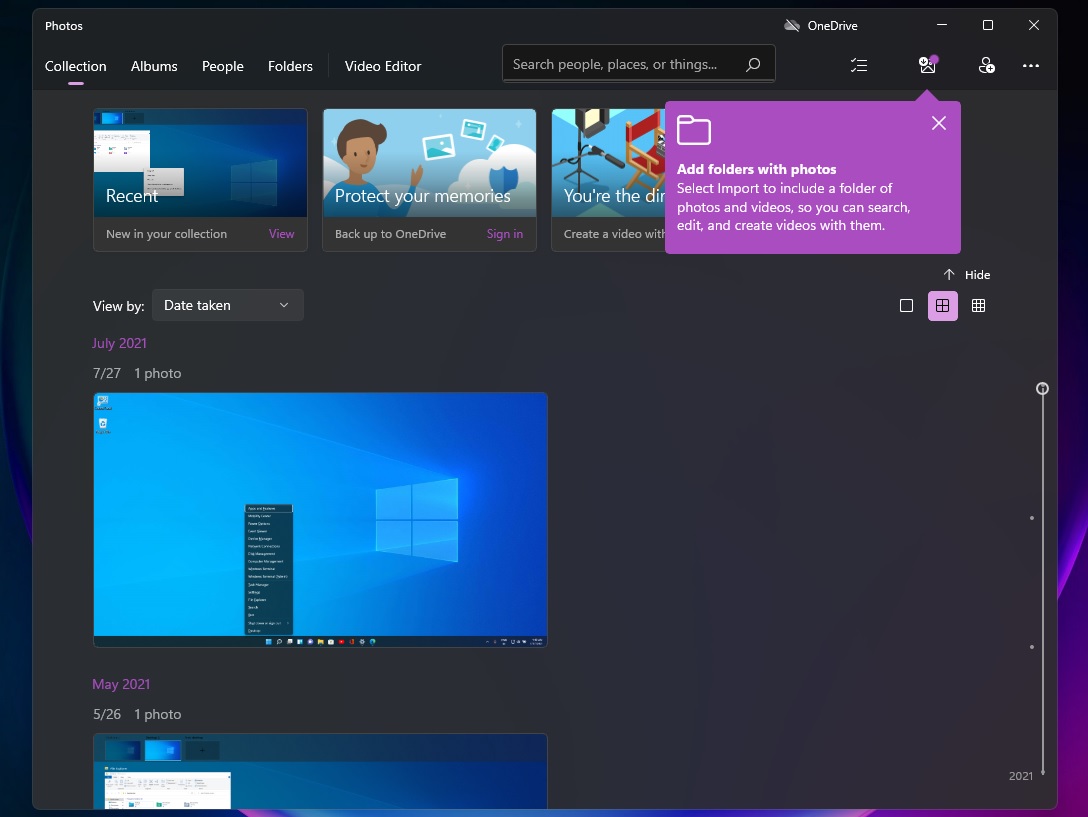 Collection, which is the default view of the Photos app, organizes everything by date. On the other hand, Albums includes a set of photos automatically generated by the app or created by you. Folders categories the photos by file location, and the editor lets you add texts or special effects to the videos/photos.
New controls and editing interface
From any section of the Photos app, you can click on an individual picture to access the new interface.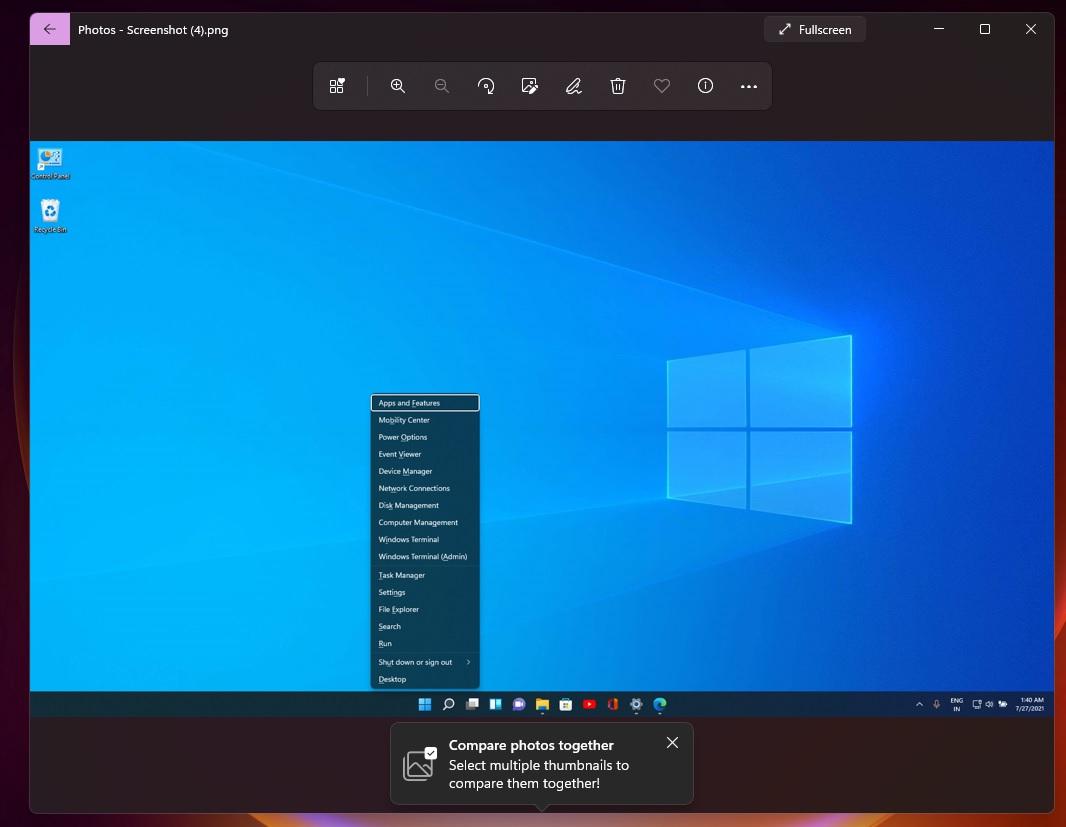 There are some exciting changes as part of the revamp. For example, we're getting a new toolbar with all the options aligned at the center and it's a floating menu.
If you click on the edit image option, Photos open the Crop & Rotate view and it contains the most basic editing functions.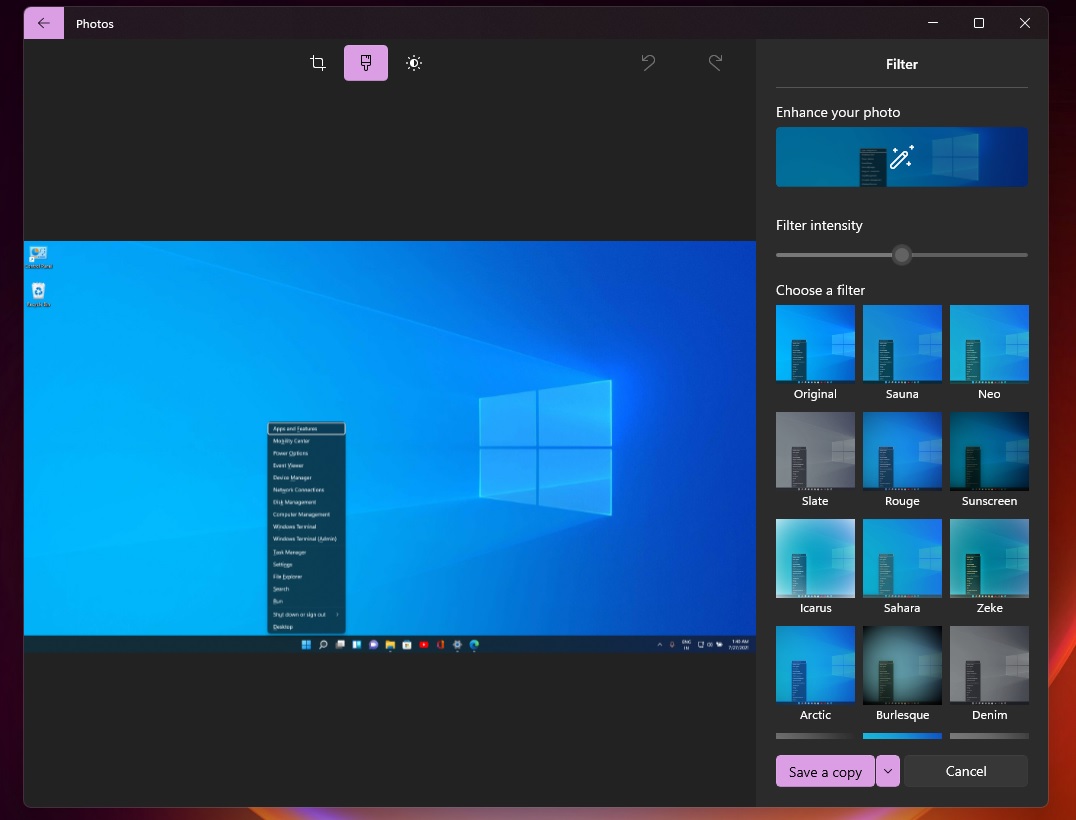 For example, you can change the straightening with a slider and modify the aspect ratios for your crop. You can also rotate the image, apply filters, and more. These options are more easily accessible.
There's a separate button called "draw" that lets you make changes to the photo with a mouse, stylus, or finger.
New info panel
The info panel now appears on the right side of the window and it can be accessed directly from the floating menu. It has also received WinUI changes. For example, each section has been updated with an icon so it is now easier to read the information.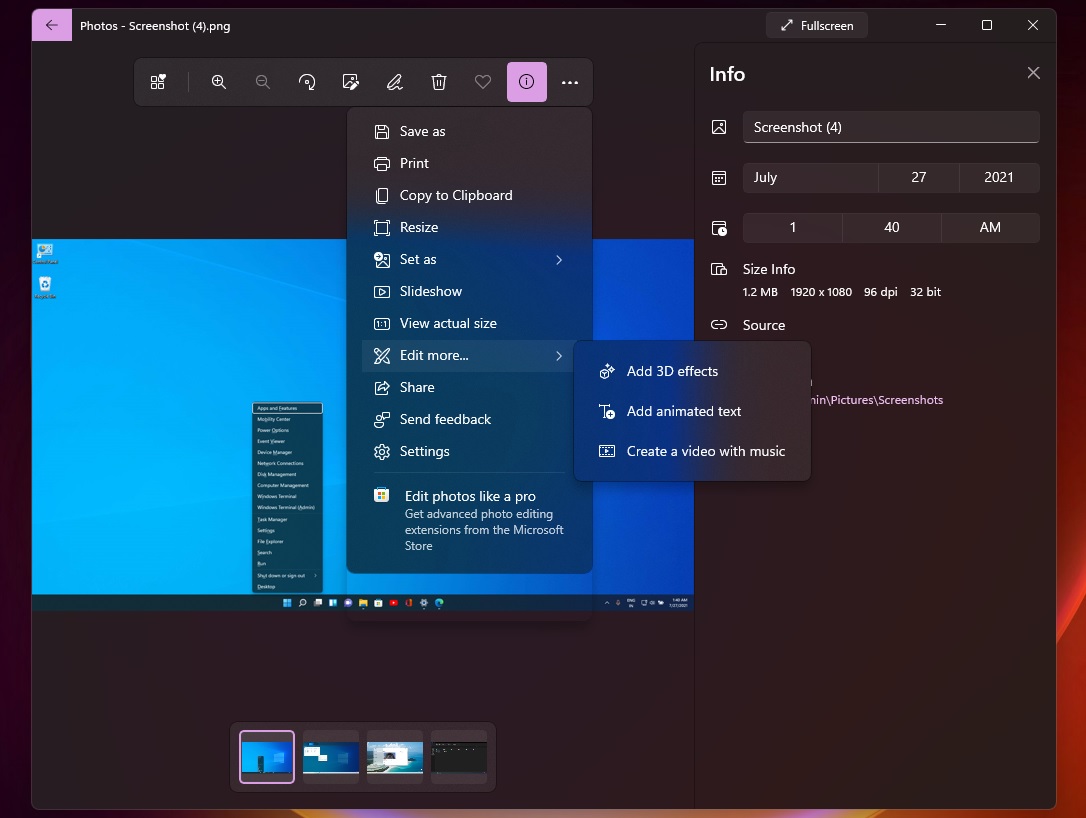 Comparison tool and editor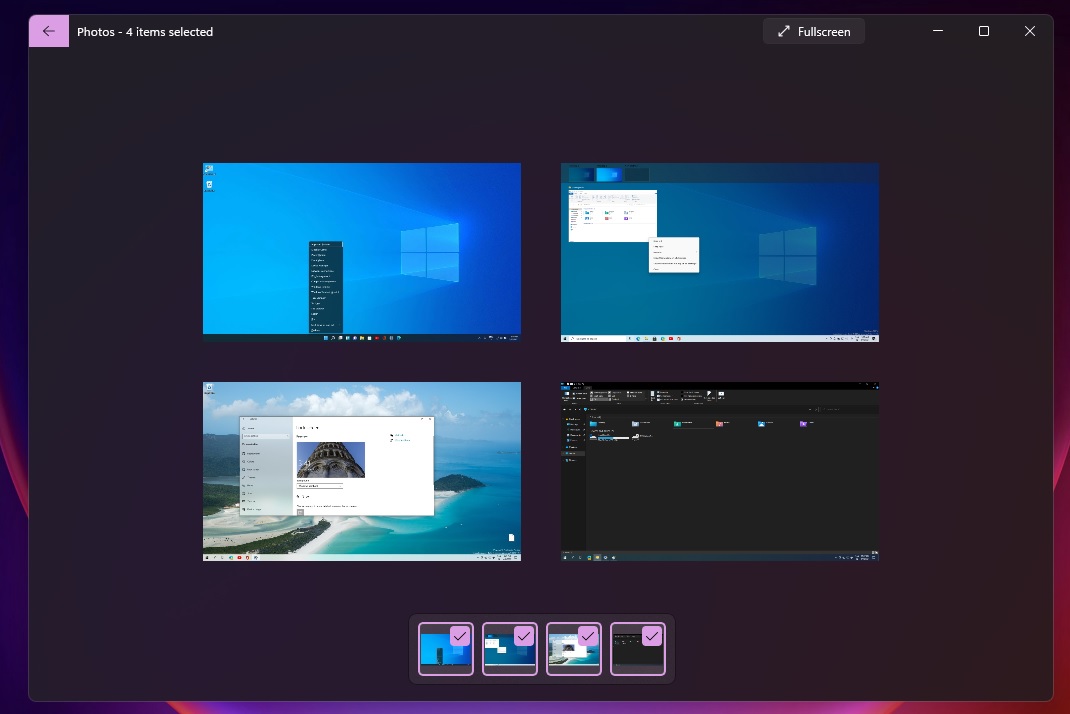 As shown in the above screenshot, you can now easily compare up to four photos in the Photos app.
The new Photos app is still rolling out and everybody should be able to try out the new experience in the coming weeks.