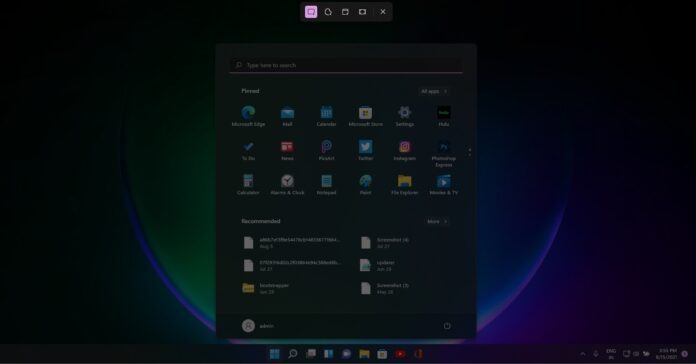 Alongside Windows Calculator and Mail & Calendar app, Microsoft has started rolling out the new Snipping Tool to testers in the Windows Insider program (Dev Channel).
This app combines the best of classic Snipping Tool and Snip & Sketch, and it's simply called "Snipping Tool". The app has been updated with WinUI controls to match the look and feel of Windows 11.
Modern versions of Windows have always shipped built-in Windows screenshot keyboard shortcuts and screenshot utility. Windows comes with a built-in tool called Snipping Tool that lets you capture a custom chunk of the screen, add mark up, and save that screenshot.
A few years ago, Microsoft decided to freeze the development of the Snipping Tool and the end of support notification was added to the app. Back then, Microsoft was focused on the Snipping Tool successor, Snip & Sketch.
After relaxing the WinUI APIs with Windows 11, Microsoft has now changed course and said the classic Snipping Tool would become part of the Snip & Sketch tool. On Windows 11, classic Snipping Tool and Snip & Sketch apps are now called "Snipping Tool" and overall functionality remains the same.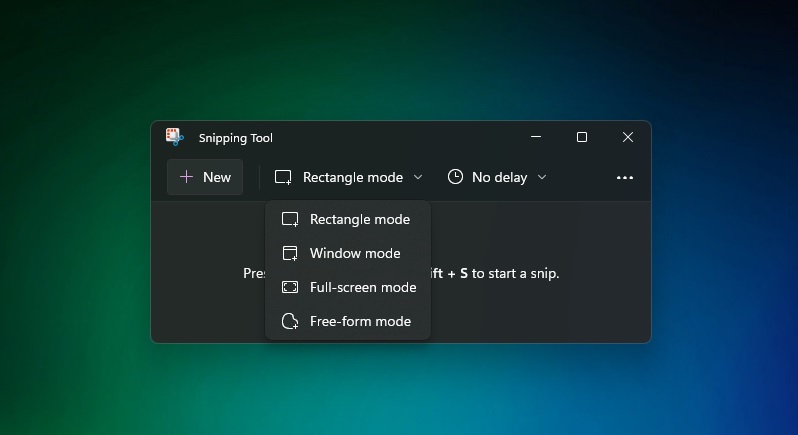 To get started, use the keyboard shortcut or open Snipping Tool using Windows Search.
Click the mode drop-down and select the desired shape. The screen dims and you need to drag a box around the area of the screen/app/document you want to screenshot. Once done, release the mouse button and the snip will appear in the Snipping Tool (previously called Snip & Sketch).
From there you can add notations using a pen and highlighter and more.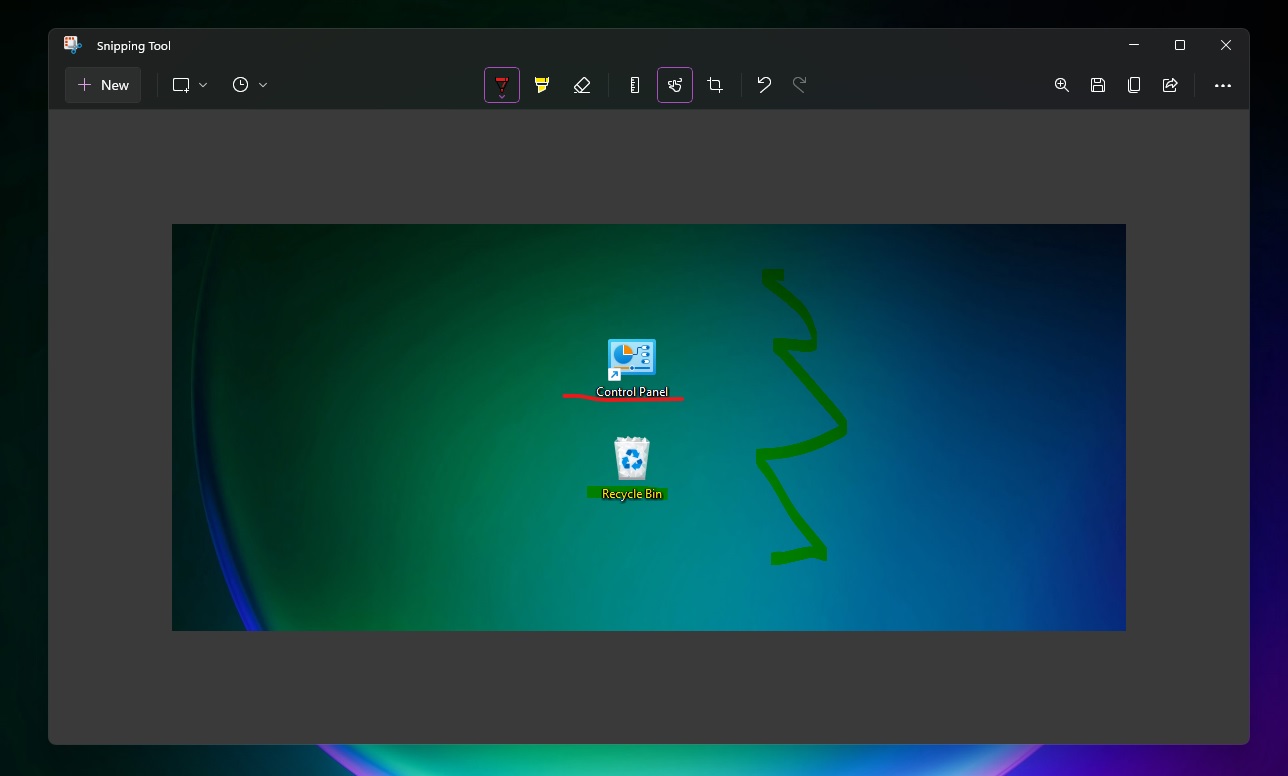 This new Snipping Tool represents the best of both apps and users will have access to all features. As a result, Windows 11 offers a better snipping and screenshot experience than Windows 10.
As part of the update, Microsoft has also enabled rounded corners, Fluent Design and new iconography for the app.