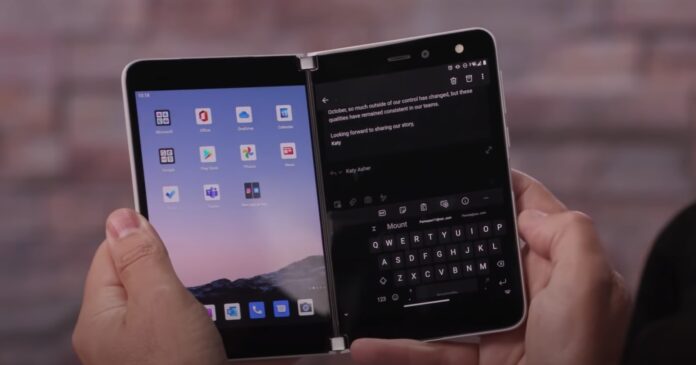 Microsoft's next-gen Android phone, the Surface Duo 2, has been rumoured to launch on September 22 alongside Surface Pro 8, Surface Pro X refresh, Surface Go 3, Surface Book/Laptop successor, and other products. Ahead of the rumoured release, the Surface Duo has arrived at the FCC and the certification has confirmed support for 5G and NFC.
The device is labelled as "Microsoft Portable Device" and references within the FCC filing point to a dual-screen device, likely to be the Surface Duo 2. For instance, the paperwork explicitly calls out that the device supports "two configurations" where one screen is open and another screen is closed.
"Both configurations are tested," the document reads. The reports and screenshots from the FCC also confirm that this is a dual-screen device with a front-facing camera and another camera on the rear side. One of the documents also points to Android operating system.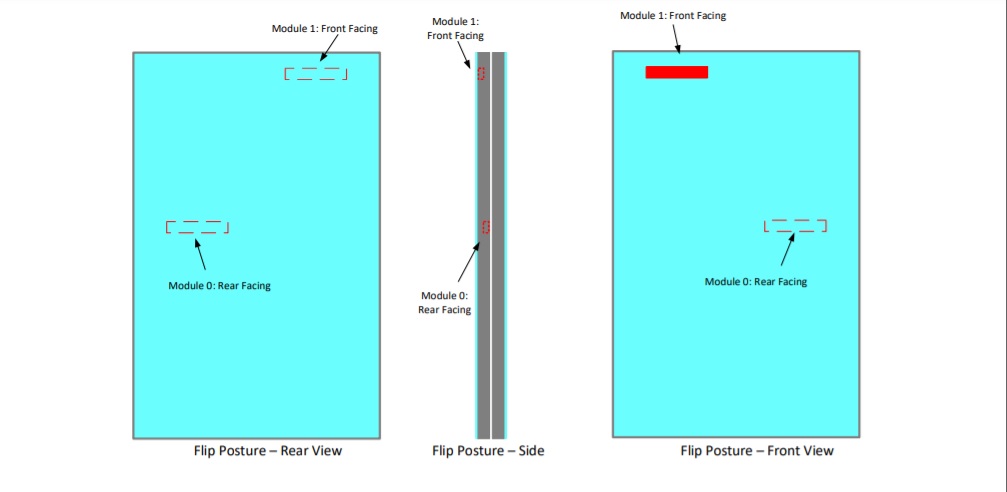 In fact, there's a paragraph that says the FCC tested the device in multiple configurations, including folded open and folded closed, similar to tests previously performed for the original Surface Duo.
As expected, Surface Duo will support the major LTE and 5G bands used in the United States. The device will feature 5G mmWave connectivity and Wi-Fi 6.
"Model 1995 has two mmWave antenna modules, both on the right half of the device. Module 0 faces out of the rear, while module 1 faces out of the front (display) side. The locations of the antennas are shown in Figures 1-3 below for the three device postures which have been evaluated for power density," the document reads.
Additionally, Microsoft is also testing support for NFC.
Surface Duo 2 features
Two 5.8-inch displays.
Snapdragon 888.
8GB RAM with up to 256GB storage.
12MP front-facing camera and a new rear camera with wide (12MP), Telephoto (12MP) and Ultrawide (16MP) lens.
WiFi 6, Bluetooth and NFC.
As we reported way in February, Surface Duo 2 would be Microsoft's first Android phone with 5G and NFC. This information was based on inputs from Microsoft's now-deleted job postings and other documents viewed by us.
In addition to new features, Microsoft is also planning to address the "serious software flaws". If you recall, Surface Duo was shipped with major software issues. The successor to the Surface Duo will address all of these issues, and you can expect faster feature updates as well.
Microsoft has been adding more Android engineers to the Surface Duo team. Additionally, there'll be a new version of Microsoft Launcher specifically optimized for the Surface Duo lineup. You can expect fewer crashes and smooth transition effects, which were missing in the first-gen hardware.
The second-generation Surface Duo should pack a Snapdragon 888, which is a significantly better processor than the Snapdragon 855 that was in the original model.