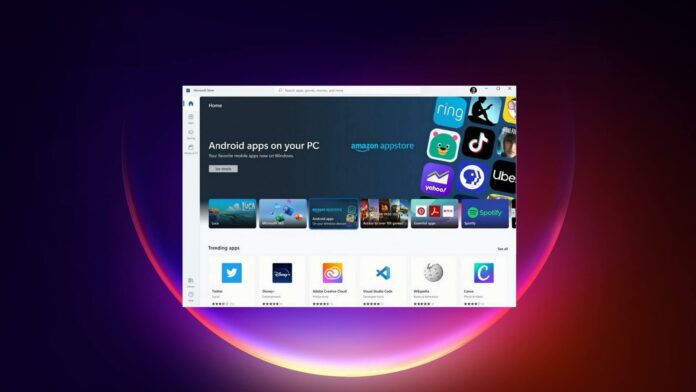 With the release of Windows 11, Microsoft is bringing Android mobile apps to the Microsoft Store. Microsoft will be using the technology behind Windows Subsystem for Linux and Windows 10 Mobile's Project Astoria to enable Android apps to work natively within the new operating system.
Microsoft's apps store isn't as popular as Google Play Store and Apple Appstore, but it's slowly getting better. Windows 11 aims to improve the situation by enabling support for two keys features: unpackaged Win32 desktop programs and native-like Android apps support.
The company is working on its own Android subsystem and it was recently spotted in the Microsoft Store. Ahead of the first public preview, Amazon's Appstore has now appeared in the Microsoft Store and it requires Windows 11 Build 22000 or newer, but the app store is currently not available for download.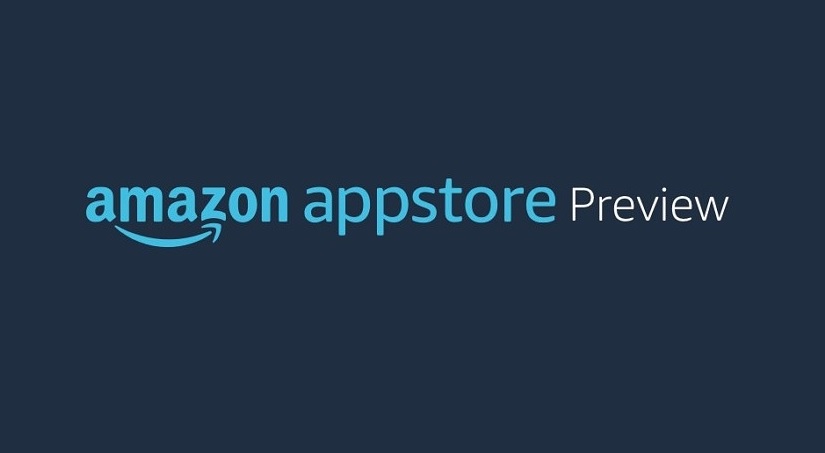 Amazon is apparently working on its own App Store client for Windows 11 and users will need to sign in with their Amazon account to download apps. The files will be downloaded via the Amazon AppStore only, and Microsoft Store will be used to promote mobile apps in search results and not much else.
Android apps integration in Windows 11
During the developer conference, Microsoft said that it will create a proxy native app that would manage the bridge between the mobile and desktop models. These improvements will make the app feel native and users will be able to install or uninstall mobile apps from Settings or Control Panel.
For those unfamiliar, Windows Subsystem for Android is based on Windows Subsystem for Linux, which uses Hyper-V and Linux kernel to run Linux apps on the desktop alongside your Windows apps.
Microsoft will be using "Intel Bridge Technology" to translate Arm code. In a statement, Microsoft has confirmed the feature will also work on AMD and ARM CPUs.
However, Windows 11's Android integration won't support the Google Play ecosystem and Google Play services.
To make things easier for end-users, Microsoft is partnering with Amazon's, using the App Store found on Amazon-branded Fire OS devices.
You'll be able to search for Amazon mobile apps directly from the Microsoft Store, which will fetch the results from Amazon's app catalog. To download your Android apps, you need to click on "Get from Amazon App Store," which will download and install Amazon AppStore.
Of course, you'll be able to sideload APKs manually, but apps based on Google Play Store may not work properly.
In addition to Store listings, Windows 11's Android subsystem was also spotted on Geekbench with some configurations listed under the placeholder name "Qualcomm ARMv8".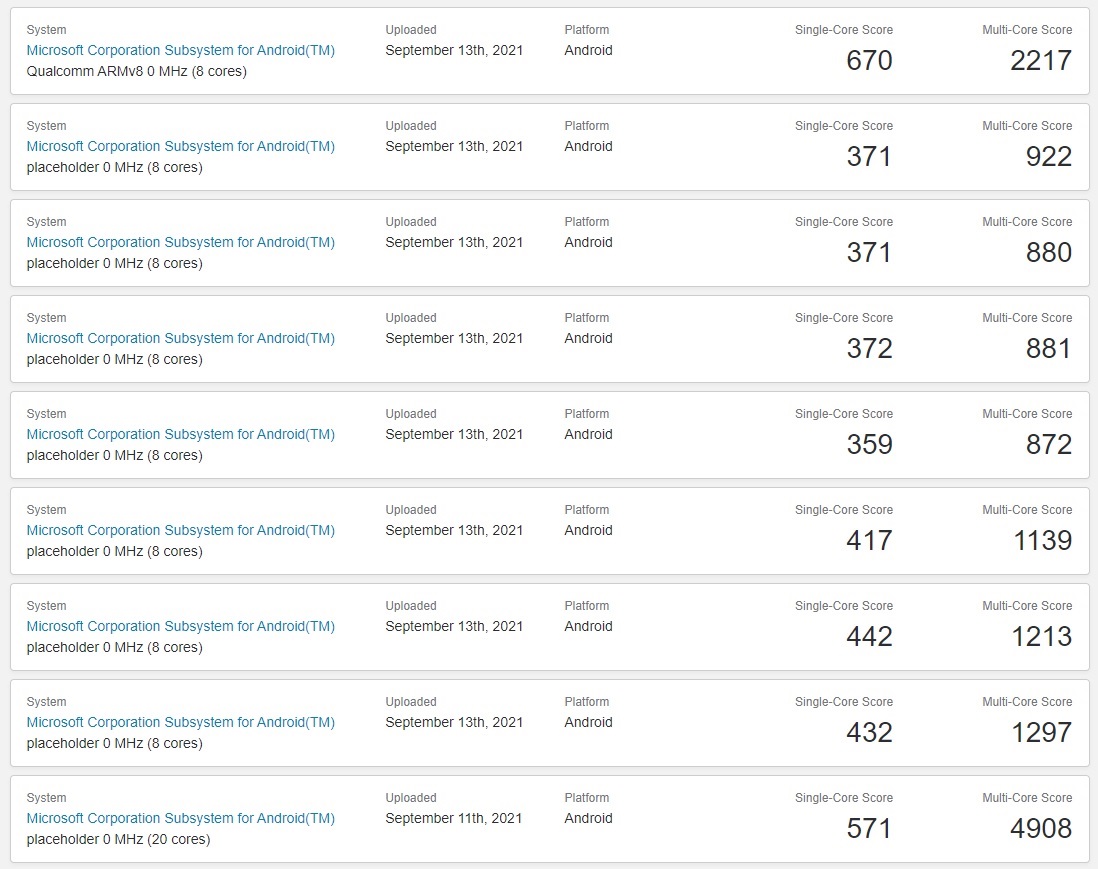 As you can see in the above screenshot, Microsoft has been testing the Android subsystem on a wide range of systems, so scores range drastically.
That's all we know about Android apps on Windows 11 and we'll learn more about when the feature is out.