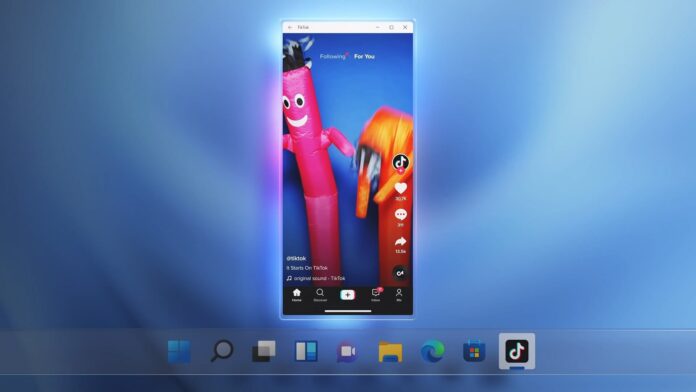 Windows 11 is set to launch on October 5 and it won't include Windows Subsystem for Android. Android apps will run natively on Windows 11 next year, but Windows Insiders will be allowed to download the mobile apps directly from the new Windows Store in the coming weeks.
Microsoft has struggled to address the "app gap" problem of Microsoft Store (formerly Windows Store). The native app store lags far behind Google Play Store, but the overall situation is likely to improve with Windows 11.
Instead of restricting its app store to native Windows apps, Microsoft is now allowing Amazon app store's Android apps on Windows 11. The company is internally testing Windows 11's Android integration and the Windows Subsystem for Android has now made its way online.
In addition to the Microsoft Store listing, Geekbench 5 results have now appeared online, highlighting the potential performance of the unreleased feature.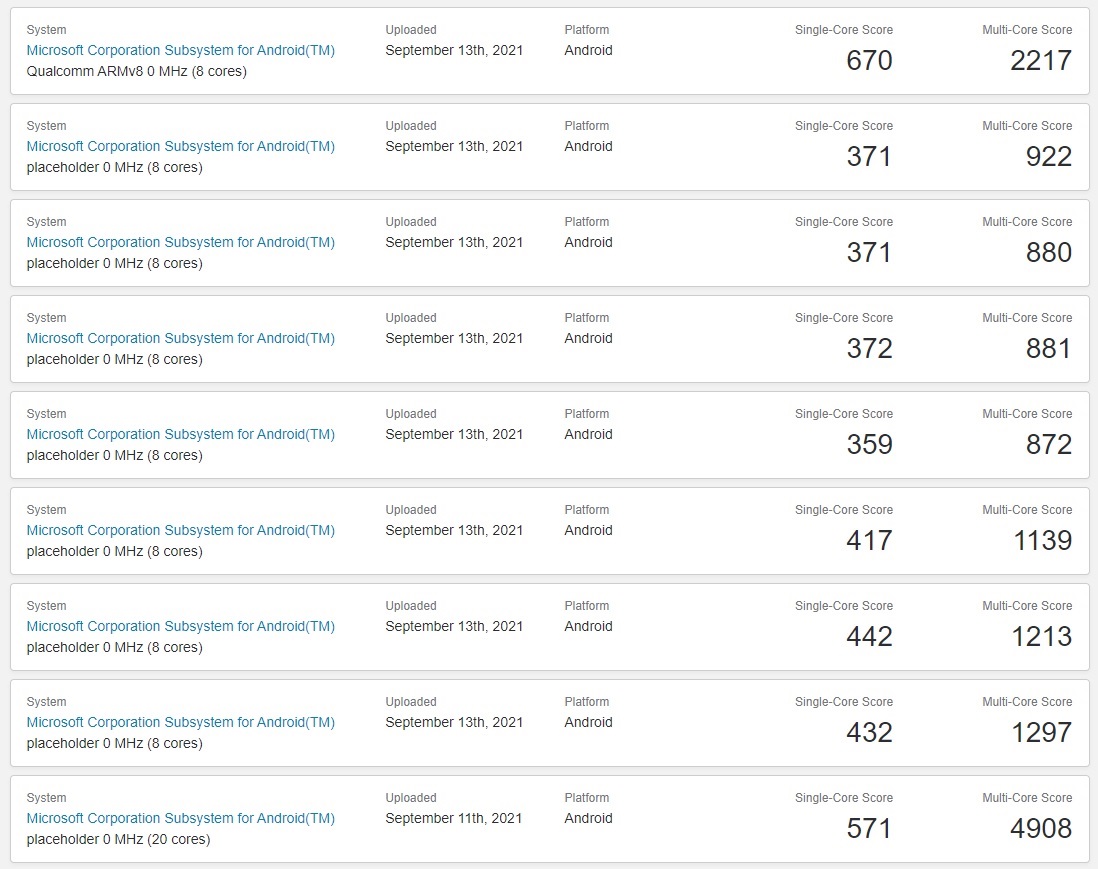 The results vary significantly and Subsystem for Android seems to offer decent performance on PCs with up to 16GB of RAM:
Single-Core Score: 670
Multi-Core Score: 2217
Single-Core Score: 371
Multi-Core Score: 922
Single-Core Score: 371
Multi-Core Score: 880
Single-Core Score: 372
Multi-Core Score: 881
Single-Core Score: 359
Multi-Core Score: 872
Single-Core Score: 417
Multi-Core Score: 1139
Single-Core Score: 442
Multi-Core Score: 1213
Single-Core Score: 432
Multi-Core Score: 1297
Single-Core Score: 577
Multi-Core Score: 4908
As per the benchmark, Windows 11's Android subsystem can score up to 4,900 points in multi-core tests and 1,100 in single-core. The performance is close to Snapdragon 865-powered flagship Android phones like OnePlus.
Of course, these results are not an accurate representation of the performance as benchmarks can be easily faked and results will vary if tests are performed on a high-end processor.
Regardless, Windows 11's Android subsystem performance is going to be decent, but you'll need at least 8GB of RAM for a usable experience.
As per the listing, Android apps are going to require 8GB of RAM and 16GB would be recommended for the best experience. ARM64 and x64 processors are supported, and Microsoft has confirmed Xbox support won't be included.
Android subsystem system could be updated via Microsoft Store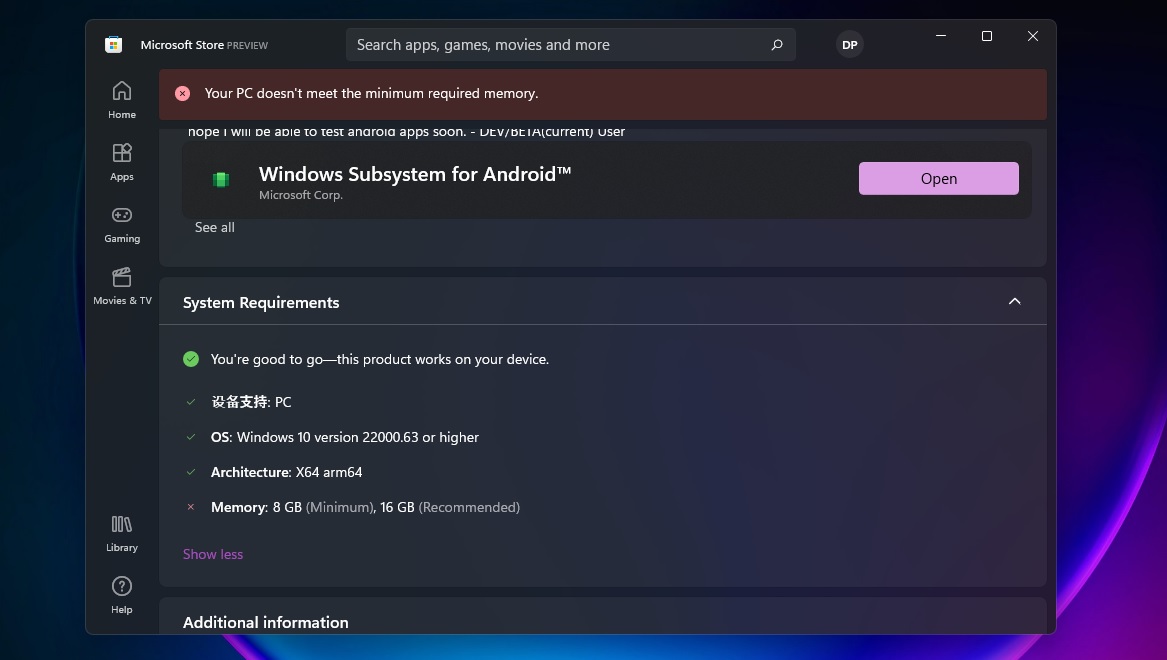 As you can see in the above screenshot, Windows 11 Android subsystem will require Build 22000, so it's possible that the feature will be backported to version 21H2 of Windows 11 which is shipping on October 5.
It's also worth noting that some components of the Android subsystem can be updated via the Microsoft Store, but the entire subsystem won't be hosted in the Store.
These leaks suggest that Windows 11's Android app feature is around the corner and it could be included in the upcoming builds from the active development channel. However, general availability is not expected until early 2022.