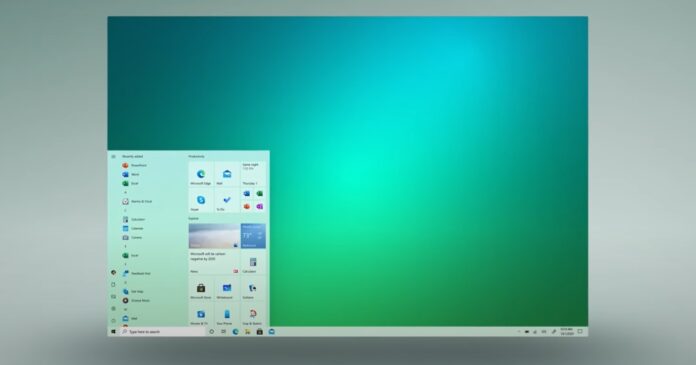 Windows 10 version 21H2 is now available for pre-release validation with commercial PCs. This will allow PCs managed IT administrators to download and run Windows 10 version 21H2 update for testing ahead of its October 2021 release.
The Windows 10 version 21H2, which is expected to launch in October 2021 alongside Windows 11, would be the second major update for 2021, following the launch of Windows 10 May 2021 Update earlier this year.
In the commercial testing program, Microsoft is now pushing Windows 10 fall 2021 update through all Windows Update channels, such as Windows Update (should be part of an organization enrolled in the Insider program), Windows Server Update Services (WSUS), and Azure Marketplace. Additionally, Microsoft has also published ISO images.
It's worth noting that the aforementioned change applies to commercial customers only and you don't need to take any action if you have a Home or Pro license of Windows in the Beta or Release Preview Channel. This change is meant for validation purposes in organizations only.
Microsoft is basically allowing IT managers to test the new version of Windows 10 on their existing hardware and configure new management policies ahead of the automatic rollout.
The update will appear on commercial devices under "optional updates" via Windows Update. You'll also see a notification for Windows 11 if the device meets the hardware requirements.
For commercial testing, Windows 11 requires Windows 10 September 1 optional cumulative update (KB5005101). This could be a requirement for consumer devices as well.
What to expect in Windows 10 October 2021 feature update
As Microsoft is busy with Windows 11 development, October 2021 Update for Windows 10 and later will be somewhat small.
Microsoft has, however, worked on some enterprise features. For example, Windows 10 will be getting support for GPU compute in the Windows Subsystem for Linux. This could allow developers and users to run graphics-intensive programs within the Linux container. For example, WSL will now support machine learning and other compute-intensive workflows.
Microsoft is also adding support for WPA3 H2E standards support for better Wi-Fi security.
To be clear, Microsoft hasn't provided a release date for Windows 10 fall update, but it's likely to launch in October 2021 with October 2021 update name,
Windows 10 October 2021 Update or version 21H2 will be supported for 18 months for Windows 10 Home and Pro. On other hand, Education and Enterprise customers will have 30 months of support. Windows 10 will be supported until October 2025, so it's possible that more feature updates will be released in the coming months.
In addition to Windows 10 21H2, Windows 11 is also scheduled to launch in October, but a wider rollout is not expected until early 2022.