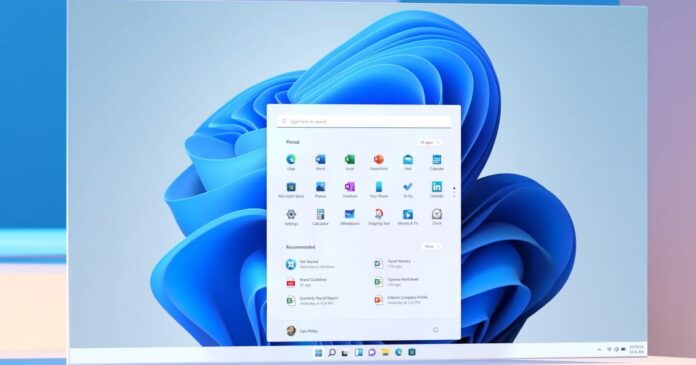 Windows 11 is finally arriving on October 5 and it will officially require newer processors with TPM 2.0 and Secure Boot. One of the hottest topics in Microsoft's community is whether or not you can get Windows 11 on PC via Windows Update, and a lot of users are confused.
Microsoft has confirmed that users can try Windows 11 on older machines, but they shouldn't expect any support or updates from the company. Windows 11's minimum system requirements include an 8th-gen processor, AMD Ryzen 2000 or newer. In addition to newer processors, you'll also need TPM 2.0 and Secure Boot.
For those unaware, TPM (Trusted Platform Module) is a security module installed in your PC and it is designed to provide "hardware-based, security-related functions". According to Microsoft, malicious software cannot tamper with the security functions of the TPM and it is also effective for cryptographic operations.
Microsoft says users can still install the new operating system manually using tools like Media Creation Tool. This method was originally planned for businesses, but consumers will now be allowed as well. Still, it isn't going to stop developers from blocking their apps or games on unsupported hardware.
After Windows 11 Build 22000.176 and Build 22449, some users reported that they're unable to play Riot Games' Valorant.

As shown in the below screenshot, Riot Games' Valorant won't run on unsupported Windows 11 PCs without TPM (Trusted Platform Module) 2.0 and Secure Boot.
Riot Games recently updated its Vanguard anti-cheat system to enforce TPM 2.0 and Secure Boot on Windows 11. Vanguard anti-cheat software is packaged with Valoran and it's a powerful anti-cheat software that keeps an eye on processes running in the background whether or not you're playing Valorant.
This rule is just being enforced on Windows 11 and Valorant will continue to work on Windows 10 PCs failing to meet the requirements of the new operating system.
In a tweet, Microsoft has also clarified that the error message has nothing to do with Windows 11 preview update.
Can you run Valorant on Windows 11 without TPM?
If you have a TPM module, you're good to go. Furthermore, TPM has been a requirement for Windows 10 since at least 2016, so it's likely that your PC already comes with this security feature and it needs to be enabled from the BIOS menu.
It's worth noting that Riot isn't the only company targeting hackers and cheaters with its anti-cheat software. It's possible that popular anti-cheat systems like Fortnite's Easy Anti-Cheat will also start enforcing TPM 2.0 and Secure Boot on Windows 11.
We've reached out to Riot Games for further clarification on what's going on.