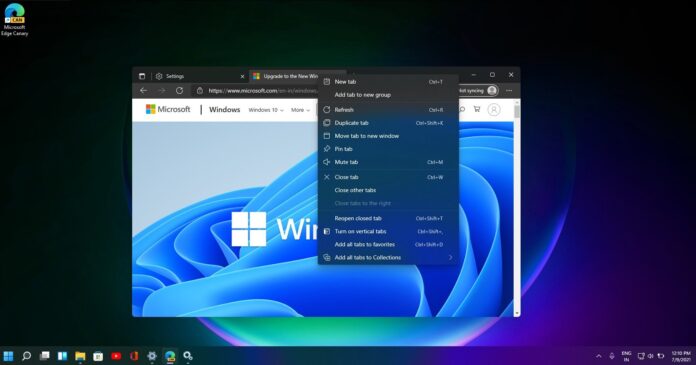 Microsoft Edge is finally getting support for a new feature that will allow you to add texts to PDF documents without using third-party software on Windows or macOS. This feature is called "Add text" and it's now rolling out to Microsoft Edge users in the Canary channel.
Microsoft Edge has always offered a better PDF editing/viewing experience than Google Chrome or Firefox. The ability to view and edit PDF documents is a convenient feature, but there are some limitations. For example, if you want to edit the PDF and insert text, you need more capable software, such as Adobe Acrobat Reader.
Thankfully, Microsoft has listened to the feedback and the upcoming update will enable support for custom text boxes in PDF documents. This feature is particularly useful when you've received PDF form data, but you're unable to complete any of the fields in the document due to restrictions.
The solution is to use Microsoft Edge's new "Add text" feature that allows you to add text to documents when the PDF itself does not support fields.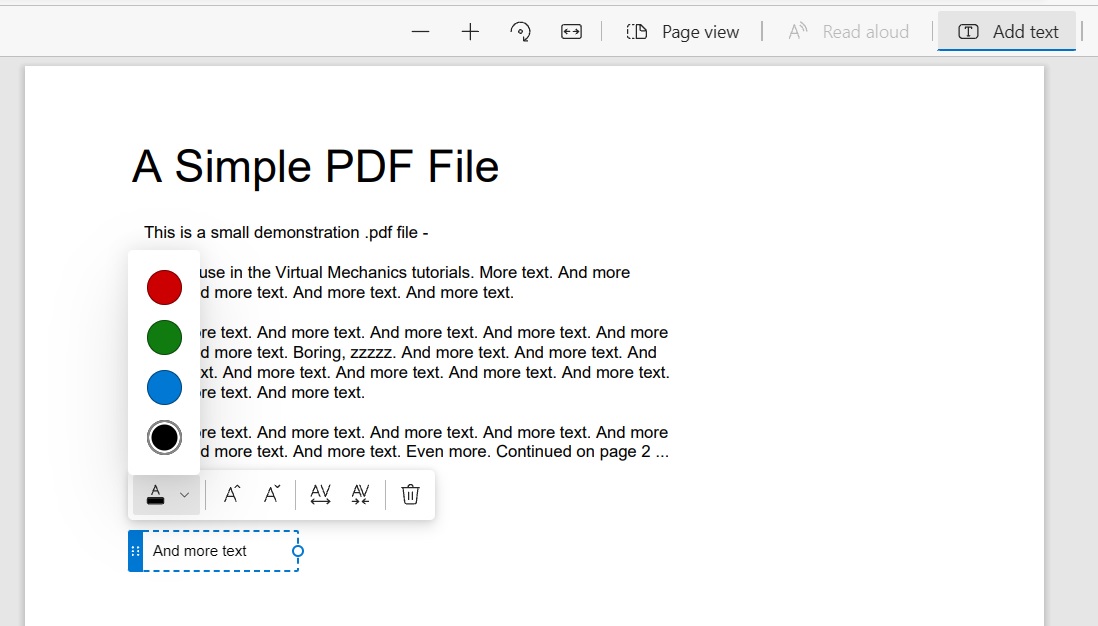 To add a text, open the PDF document in Microsoft Edge 94 (Canary), and click the "Add text" option, as shown in the below screenshot. Or you can also right-click anywhere in the document to add a text box, and then start typing. When you're done, you can save, print, or e-mail the document.
Microsoft Edge also lets you change the font size, padding between characters and text colour as well.
According to the roadmap, this feature will begin rolling out with Edge 94 and it's currently in development.
Other PDF improvements coming to Microsoft Edge
According to the roadmap, Microsoft Edge 95 will introduce new PDF viewing and mockup experience. As part of the update, you can expect new freeform highlighters that will allow you to highlights sections of a restricted PDF document such as scanned documents.
Additionally, Microsoft Edge 94 will introduce an improved Immersive Reader with the ability to change columns style. For example, you can soon make the columns wider and switch between three styles: narrow, medium, or wide.
Likewise, Edge is also getting sleeping tabs improvements, such as the ability to put inactive browser tabs to sleep after less than a minute of inactivity.
Edge's next big update with improved immersive reader, sleeping tabs and new PDF features will begin rolling out in the fourth week of September.