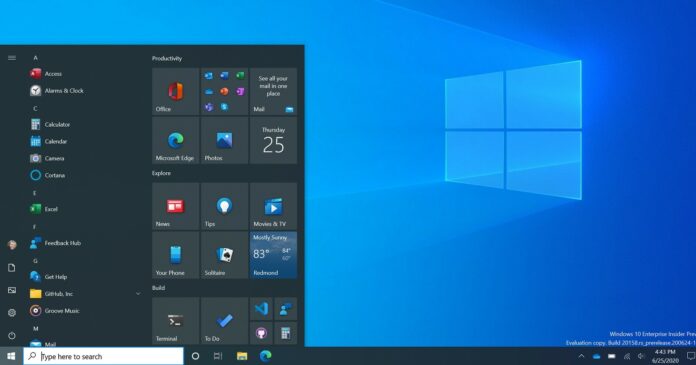 Windows 10 August 2021 update is now available for everyone running version 21H1, version 20H2, version 2004, and version 1909. August 2021 Patch Tuesday is all about security fixes, including a security change that will require administrative privilege for installing printer drivers.
Windows 10 August 2021 update also fixes the vulnerabilities in the Print Spooler service of the operating system. In addition to these quality improvements, this month's cumulative update has also fixed three zero-day vulnerabilities and 44 general security problems, so it's recommended to apply the patch as soon as possible.
Microsoft has discontinued Windows 10's Timeline sync feature that the company promoted heavily in 2018. After today's cumulative update, it will no longer be possible to upload your activities to Windows Timeline in the cloud. In other words, users cannot access Timeline data from another linked Windows 10 PC.
To install the August 2021 cumulative updates, use these steps:
Open Windows Update Settings,
Click on "Windows Update" and check for updates.
Click on "Restart now" when prompted.
Installing the August 2021 Patch will advance the build number of Windows 10, but the version number will apparently remain unchanged. If you're on the May 2021 Update (version 21H1), Microsoft says you'll get Build 19043.1165. For those on version 20H2, Windows 10 Build 19042.1165 will be downloaded and installed.
Windows 10 August 2021 cumulative updates:
KB5005040 (Build 10240.19022) for version 1507.
KB5005043 (Build 14393.4583) for version 1607.
KB5005030 (Build 17763.2114) for version 1809.
KB5005031 (Build 18363.1734) for version 1909.
KB5005033 (Build 19041.1165, 19042.1165, and 19043.1165) for v2004, 20H2, v21H1.
Windows 10 August 2021 cumulative updates overview
The August 2021 Patch Tuesday update addresses the PrintNightmare and related print spooler issues. For the past several months, Microsoft has been trying to address a set of vulnerabilities in the print spooler, which is a service that handles the printing of your documents or picture.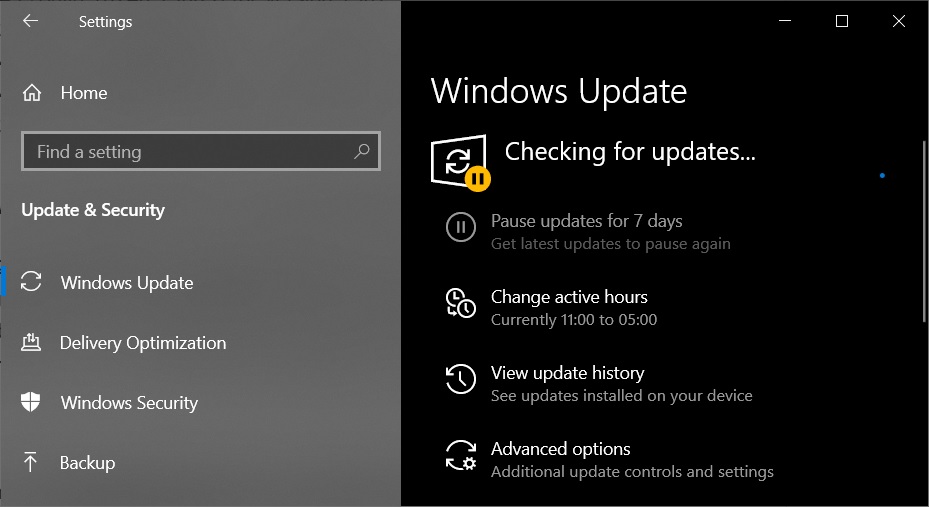 Microsoft has released several patches, but some bugs remain unresolved. With this month's update, Windows 10 is going to require users to have administrator privileges to install, update the drivers for printers.
This little change will address all PrintNightmare bugs and it will affect all systems (including those with Point and Print driver installation). If you use printers, Microsoft will now require you to click on some administrator prompts to install or update drivers or printers.
Build 19043.1165 for Windows 10 version 21H1
Windows 10 version 21H1 (May 2021 Update) has been updated to Build 19043.1165 (KB5005033) and it comes with all bug fixes which were previously added with preview cumulative update. It also implements a new change that will require administration privilege to install and update printers.
Windows 10 August update finally addresses an issue that prevents gaming services like Epic Launcher from opening games. Another bug has been fixed that prevents users from entering text using Input Method Editor (IME) when the device power options are configured to shut down.
For gamers, Microsoft has fixed an issue that could result in a loud sound when you press the trigger button on a controller. As expected, this update has also fixed issues with Game Mode and Power Plans. These issues have resulted in lower frame rates and reduced performance while gaming.
Microsoft has also tried to fix Windows Search issues in this update. For example, a bug where the searchindexer stops working when it attempts to handle the per-user search database has been fixed.
Windows 10 21H1 rollout status as of August 2021
Windows 10 May 2021 Update (otherwise known as version 21H1) is heading to more PCs in the coming weeks. Microsoft has already made the update available for everyone as a manual download. At the same time, the company has also started pushing the update to consumers using its AI/ML tech.
Microsoft is confident about the quality of the Windows 10 May 2021 Update and the company is hoping to expand the rollout in the coming weeks.
The company is auto-updating devices that are on version 2004 and older as they are about to run out of support from the tech giant. For those unaware, Windows 10 version 2004 support ends in December 2021.
Build 18363.1679 for Windows 10 version 1909
If you're still using Windows 10 version 1909 supported editions (Enterprise for example), a new patch is available with Build 18363.1734 (KB5005031).
Known issues in August 2021 update for Windows 10
July 2021 Patch Update is not plagued with any known issues, but users should watch out for Alt-Tab problems when switching between games and apps. In the last month's optional update, some users had reported problems with Alt-Tab when gaming.
If you've issues after the patch, you can always uninstall the update by following these steps:
Open Settings > Windows Update (accessible via Update & Security).
Below the check for update button, locate and pen View update history.
Click Uninstall updates and choose the update you'd like to remove.
Click Uninstall at the top of the Control Panel.
Reboot when prompted.