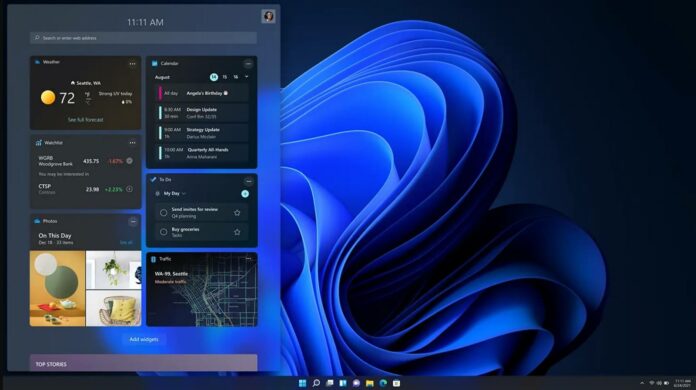 With Microsoft still holding out on confirming details such as the Windows 11 release date and rollout plans, we can only speculate on the finer details of the new operating system launch. After all, we know Microsoft's next-gen OS will release in the "Holiday 2021" period and yet we still have no official confirmation from the company.
Understandably, any small hint at a Windows 11 release month or rollout plan ignites hopes that maybe we will find out something soon. Over the past few weeks, we've already spotted Windows 11's October 2021 Update launch reference in official teaser videos and Intel's driver documentation.
According to a new document from Microsoft itself, Windows 11 could be released at some point between October 2021 and November 2021, and OEMs are required to submit their drivers by the third week of September.
This piece of information comes via Microsoft's documentation on "Windows 11 version 21H2 hardware driver submissions" which was published on June 24.
The "hardware driver submissions" is a reference document Microsoft uses to give OEMs a deadline for driver submissions so they don't delay the launch of important driver updates that could cause instability after a big Windows update is released.
As per the document, OEMs are now required to submit their final drivers for Windows 11 version 21H2 by the end of September, so that the company has enough time to include them in Windows Update for Windows 11.
"Partners looking to achieve compatibility for systems shipping with Windows 11, version 21H2 Release may factory-install drivers for components that achieved compatibility with Windows 10, version 2004 until September 24, 2021," Microsoft's documentation reads.
In the comments section of the document, Microsoft further clarified that this deadline is for "Windows 11 version 21H2" and not Windows 10 version 21H2.
So, assuming that this schedule remains on track, Windows 11 could be released a month later, possibly in the third or fourth week of October 2021. This ties in with our previous reports and what we've already seen in Intel's support doc as well as teasers posted by Microsoft.
Windows 11 release date and rollout speculation
It's important to understand that plans are always subject to change and this doesn't necessarily mean that Windows 11 will arrive in October, but it's a strong indication that's when Microsoft is planning to launch it, at least for now.
To be clear, Microsoft officials have never committed to Windows 11 release in October, but this new discovery ties in with what we've already heard from the rumour mill.
The update could be released for manual installation on supported devices in October 2021, but a wider rollout of the big update is expected in early 2022 only.