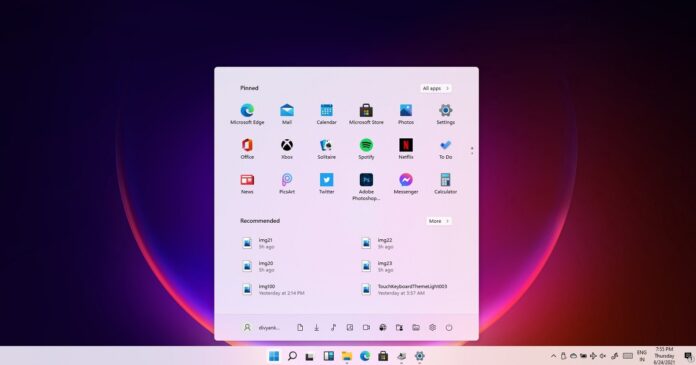 Windows 11 public preview has been out for nearly one month and it may be coming to our devices in the production (stable) channel in October 2021, according to a new support document from Intel. A wider rollout is expected in 2022 and as for when in 2022, that's still anyone's guess. However, it's likely to be the first quarter of the year.
Windows 11 was officially announced on June 24, but the company hasn't revealed when the operating system will become available for users not part of the Windows Insider program.
More and more hints reveal that Windows 11 is set to launch in October 2021. Or at least that's the current plan. According to teasers posted by Microsoft, a product listing by Walmart and new release notes published by Intel, Windows 11 will most likely launch in October, possibly in the third or fourth week of the month.

In the release notes of DCH GPU driver 30.0.100.9684, Intel has clearly referred to Windows 11 as "October 2021 Update – version 21H2". As you're probably aware, Windows builds are labelled "YYMM" where YY represents the year in two-digit format and MM is representing the month of the expected release.
On Twitter, Microsoft's program manager Brandon LeBlanc confirmed that Windows 11 will continue to use the code-naming convention yyH2 familiar to Windows 10 users.
Windows 11 is officially expected in the fall and this new hint has increased the likelihood of the October 2021 release.
Future of Windows 10 and Windows 11
In October 2021, Microsoft is also planning to release Windows 10 version 21H2 with quality improvements.
Windows 10 version 21H2 is based on a version of Windows codenamed "Vibranium", which also powers Windows 10 version 21H1 (May 2021 Update) and October 2020 Update (20H2). On the other hand, Windows 11 version 21H2 is based on a version of Windows internally codenamed "Cobalt".
Unlike Windows 10, Windows 11 would receive a single feature update every year and Microsoft has already confirmed Windows 11 will get new feature updates in the second half of each year, which means that no new big updates will be released in the first half of the year (April or May).
The next big update for Windows 11 is codenamed "version 22H2" and it is expected to debut in the second half of 2022. This is according to a support document, which is no longer available on the company's website.
In the coming years, Microsoft will most likely finalize Windows 11 feature updates in August or September ahead of the planned release in October or November, with Insiders getting them first.