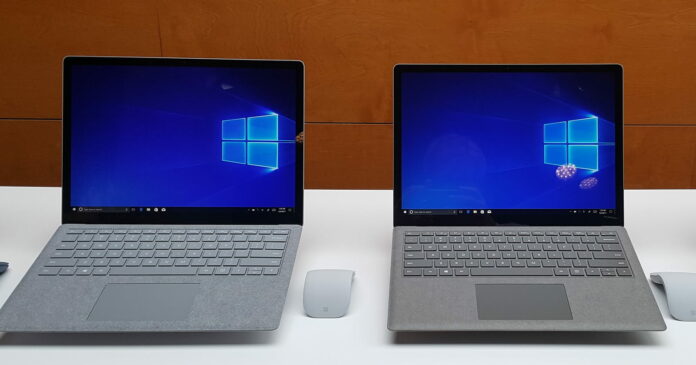 On July 6, Microsoft released the emergency security updates to supported Windows 10 versions. While the updates brought the important bug fixes for PrintNightmare vulnerability, several users began reporting printing failures and Blue Screen of Death errors.
The bug – supposedly introduced with three cumulative updates (KB5003690, KB5004760 and KB5004945) affects Windows 10 versions 21H1, version 20H2, and version 2004 (May 2020 Update). It causes issues when printing documents and Blue Screen of Death crashes in the worst case.
The issue seemingly affects consumer and enterprise editions of Windows 10 and devices where the printer is connected via USB. Microsoft has now acknowledged the issue in an update to the same support document and begun rolling out a fix via Windows Update, but it appears to be a server-side patch.
Most affected printers are receipt or label printers, and the problem is not isolated to any particular brand. The problem was first reported after users applied the latest security update and it is currently marked as a known issue in the patch notes.
The problems, which included printer crashes and Blue Screen of Death errors, are linked to the emergency security, and the previous optional update, with printer maker Zebra coming forward to recommend that users should try removing the update manually to cure the issues.
As mentioned, Microsoft is pushing a server-side fix, but you won't see a new update under Windows Update. That's because the fix will remotely disable the buggy code and a reboot may be required for the changes to take effect. You can try to force the patch by checking for updates, and then restarting your PC.
How Microsoft is remotely fixing issues on Windows 10
Microsoft is using a feature called "Known Issue Rollback" to quickly roll back non-security fixes that are causing problems for users. Using KIR, Microsoft can turn off problematic code without releasing another cumulative update or workaround.
KIR can be applied via server and it will disable the problematic code without affecting other improvements in the update.
A fix for the printing issue is currently being rolled out slowly and should propagate to all devices in the next 24 hours. It is not clear if another out of the band update will be issued, but we're expecting a proper fix for printing problems and security issues with July's Patch Tuesday update.
How to verify Windows 10's printer fix
To verify the fix, open Registry Editor and navigate to the following path:
HKEY_LOCAL_MACHINE\SYSTEM\CurrentControlSet\Control\FeatureManagement\Overrides\4\1861952651
If the above path and KIR ID exists, the server-side patch has been installed on the device. If you do not see the ID, simply check for updates again or wait for a day or two as the fix is slowly rolling out.
Additionally, we've also seen reports of Blue Screen of Death errors and problems when launching apps after users applied the emergency patch. However, we don't know if Microsoft is aware of these problems.
In addition to printing problems, Microsoft is also planning to address the performance and taskbar issue with July 2021 security patch.