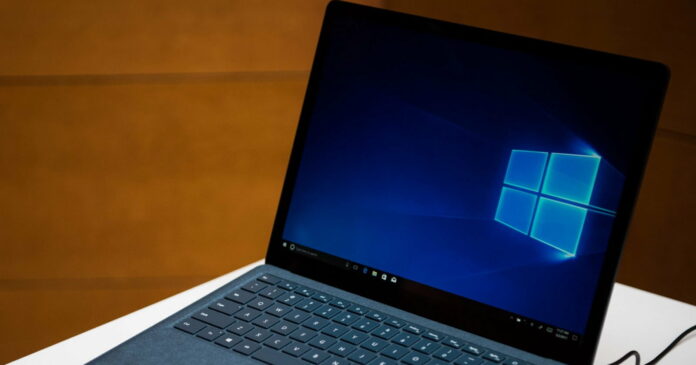 Microsoft recently started rolling out Windows 10 KB5004945 emergency update to fix the PrintNightmare bug, but it appears to be causing serious problems for the printers of some users out there, according to various reports on social media platforms and our forums.
KB5004945 was released on July 6 with various security fixes for the widely reported "PrintNightmare" vulnerability in the Windows Print Spooler service. While the security update has addressed the vulnerability, this patch is crashing printers from companies like Zebra.
KB5004945 is breaking down printers from Zebra and other companies. Users confirmed to us that this bug not isolated to Zebra printers and it is also affecting multiple printer brands. The bug appears to affect the Print Spooler service and print jobs disappear without having been printed.
"Same here, all 15 of my ZT220 printers stopped working. We are the largest fish wholesaler in Hawaii and this has been a total nightmare today, so stupid," a user wrote in the forum. "We are seeing the same problems and the only solution right now is to uninstall the update," another user noted.
Additionally, there are various complaints from affected users online across Reddit.
The good news is that Microsoft is aware of the problem, and we should hopefully hear more in due course, according to a statement from Zebra.
In an email conversation, Zebra support confirmed to our reader that the printing issue is linked to Windows 10 security update and is "affecting multiple printer brands".
Update: In a separate support document, Microsoft has also confirmed some users might have issues when printing to certain printers. According to the company, the widespread bug is hitting printers that are receipt or label printers and connected to computers via USB.
How to fix Windows 10 KB5004945 issues
As expected, Microsoft has deployed a server-side fix to remotely address printing failures caused by the security update. The emergence fix is rolling out automatically via Windows Update and users can try to force the patch by checking for updates in Windows Update and then restarting your device.
It's worth noting that you won't see a new update or notification on the Windows Update screen. This update happens silently in the background. To verify the server-side fix for KB5004945 issues, use these steps:
Open the Registry Editor via Windows Search.
In Registry Editor, navigate to the following path:
HKEY_LOCAL_MACHINE\SYSTEM\CurrentControlSet\Control\FeatureManagement\Overrides\4\1861952651
If you see see "1861952651" (KIR) under Overrides\4\ folder, it means the patch has been applied and printers should work again.
Remember that this hotfix can take up to 24 hours for complete rollout on both consumer devices and non-managed devices. If you do not see the patch, try restarting your device.
How to uninstall KB5004945
Fortunately, users have managed to address printing issues by manually uninstalling the cumulative update.
To uninstall KB5004945 and fix the printing problem, use these steps:
Open Windows Update via Search or Start Menu.
In the Windows Update screen, click "view your update history".
In the "View update" window, select Uninstall updates to open Control Panel.
Locate the KB ID and double-click it to uninstall the update.
If you're unable to remove the patch via Control Panel, you can also open Command Prompt or PowerShell (admin) and run the following command:
wusa /uninstall /kb:5004945 /promptrestart
How to manually mitigate PrintNightmare vulnerability
PrintNightmare is a critical vulnerability and it affects the Print Spooler service which is pre-enabled on all machines. As you're probably aware, this service is required for printing and it is also enabled on devices not connected to printers.
If you uninstall the security update to fix the printing and other problems, your device will become vulnerable to PrintNightmare security issues. According to reports, an attacker could remotely gain access to a domain controller and take over a whole domain if the bug is exploited.
Thankfully, you can temporarily disable Print Spooler to protect your device from being affected by the PrintNightmare zero-day. To manually mitigate the vulnerability, use these steps:
Open PowerShell (admin).
Enter the following command: Stop-Service -Name Spooler -Force

Enter the following command: Set-Service -Name Spooler -StartupType Disabled

In addition to printer crashes, we're also seeing isolated reports of Blue Screen of Death errors. In some cases, Windows 10 security update is causing a BSOD with a "Critical Process Died" error message.
We're expecting Microsoft to issue another patch or workaround to address the issue soon and it could happen possibly during the upcoming Patch Tuesday updates cycle.