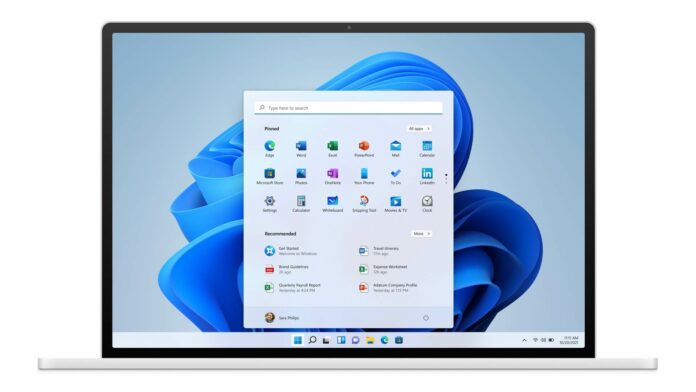 Windows 11 is finally here and it will begin rolling out to consumers for free later this year and early next year. Whether you've run into issues with hardware, apps or don't like the direction Microsoft went with Windows 11, the company says you can always roll back to Windows 10.
Windows 11 is a big visual upgrade when compared to previous feature updates for Windows 10. It comes with a new Start Menu, notification center, system tray, redesigned taskbar and rounded corners. According to Lenovo and Microsoft, if you want to revert to Windows 10, you'll have a 10-day window for in-place downgrade.
The downgrading process is pretty straightforward if you've upgraded to Windows 11 in the past 10 days. If it's been longer than 10 days, then the process is slightly more complicated as you'll need to clean install the previous operating system (i.e Windows 10) to uninstall Windows 11.
"Once you have upgraded to Windows 11, you have 10 days to utilize the rollback function to move back to Windows 10 while keeping files and data that you brought along with you. After that 10-day period, you will need to back up your data and do a "clean install" to move back to Windows 10," Lenovo's support document reads, which is based on inputs from Microsoft.
How the 10-days downgrade window works on Windows 11
You can quite easily downgrade to Windows 10 if it has been less than 10 days since you upgraded to Windows 11. The feature relies on Windows' built-in recovery and backup image, and users can downgrade by navigating to Settings > Update & security > Recovery.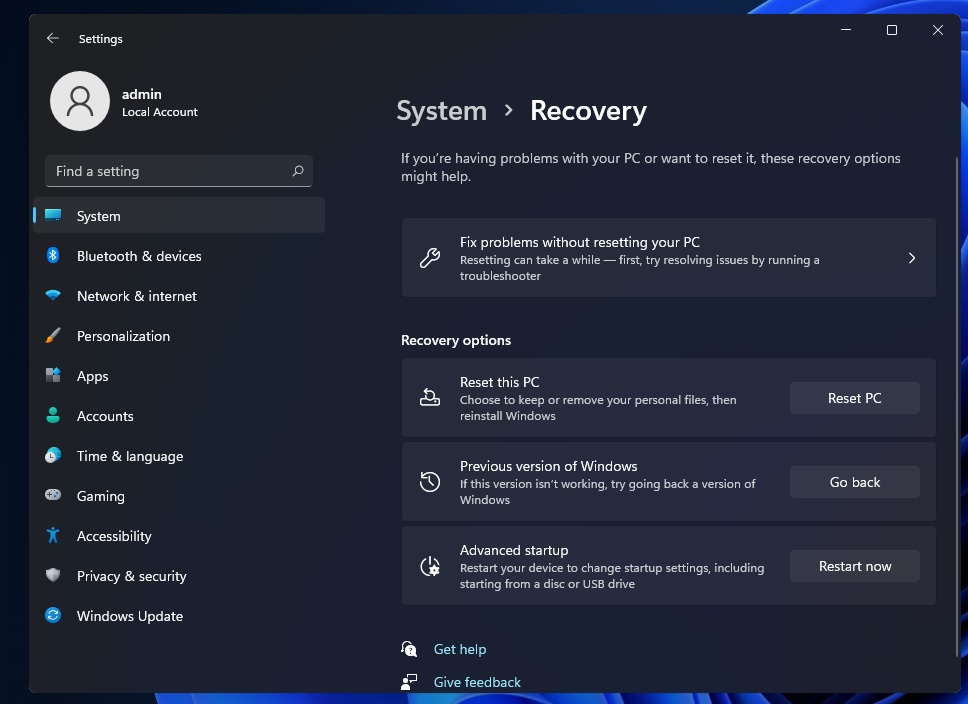 You'll see the option to go back to the previous operating system, depending on when you installed the new OS
Unfortunately, if it has been longer than 10 days, then you won't be able to access the recovery options, but you can still restore the old operating system. As noted by Microsoft and Lenovo, you can revert to Windows 10 by performing a clean install.
To do a clean install of Windows 10, you can use Microsoft's Media Creation Tool. Once downloaded, this tool will allow you to reinstall Windows 10 and make a bootable USB stick.
However, this process will wipe your apps and settings, which means you need to back up your files and apps manually.
If you don't prefer Media Creation Tool, you can also manually download Windows 10 ISO and create your own USB drive manually.
Otherwise, you can even re-install Windows 10 on another partition and reactivate the license if required.