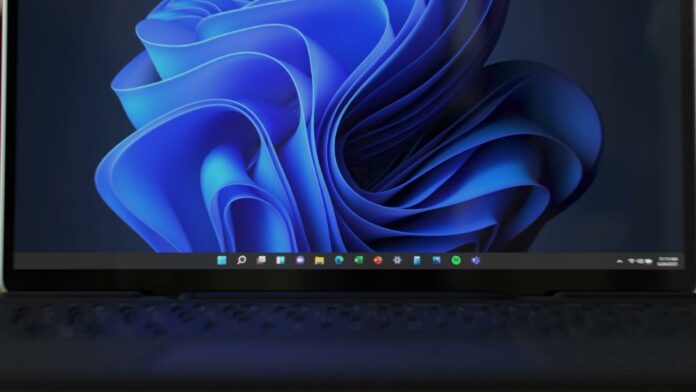 If you're lucky enough to meet the requirements for Windows 11, you'll be losing some taskbar features when you upgrade to the new operating system.
The new version of Windows 11 is based on modern WinUI, XAML and UWP components. It will sport a new File Explorer, Start Menu, Action Center, enhancements to Windows desktop apps interface, rounded corners, new context menus, faster performance, hardened security, and a centered taskbar.
While this is certainly a huge Windows update, it does come with a few small caveats. For one, you'll be losing some important taskbar features. In Windows 11, the taskbar has been modernized and it's based on UWP (XAML), and it has been rewritten. As a result, the taskbar's default functionality is currently limited and its location cannot be changed.
Windows 11 taskbar functionality is restricted to the bottom of the display and you cannot move it to the top, left or right side of the screen. This was officially confirmed in Microsoft's documentation.
Likewise, Windows 11 doesn't allow users to drag and drop apps/shortcuts onto taskbar. On Windows 10 and earlier, you can drag and drop apps from desktop or Explorer to taskbar, and Windows will automatically generate a shortcut.

Unfortunately, this feature is no longer supported, at least for now.
Windows taskbar now includes support for a new feature called "snap groups", which lets you easily switch back to the snapped windows. This new multitasking experience is visible when you snap together two or more apps and hover over open apps on the taskbar.
While snap groups may be a nice feature if you frequently snap apps together, it's can also be annoying.

At the moment, Windows doesn't allow the un-grouping of taskbar icons.
Similarly, some icons (depending on the apps) may no longer appear in the system tray after updating to Windows 11 and certain apps can no longer customize areas of the Taskbar, according to Microsoft documents.
Taskbar context menu
In the preview builds, Microsoft is experimenting with moving all taskbar context menu (right-click menu) options to the Settings app.

This move would further streamline the experience and reduce the clutter, but it could be a problem for users who haven't activated Windows. In the unactivated copy of Windows, it's not possible to access personalization options.
On unactivated PCs, you can still customize Windows using Registry editor, although there's no guarantee that this will remain the case.
Microsoft is listening to feedback
Microsoft officials confirmed that they're listening to the feedback from the Windows Insiders, so it's likely that some of these missing features will be restored in the final build of the operating system, but there's no guarantee.
It's important to note that modernization of the taskbar is necessary to improve the flyout, system tray and notification center experience. In theory, this is a step in the right direction, but it may result in the removal of some features, at least for now.
Windows 11 is currently in the final stages of development and it will begin rolling out to eligible consumers later this year. For those with unsupported devices, Microsoft says it'll continue to support Windows 10 with version 21H2 and other updates, but big changes will remain exclusive to the new OS.