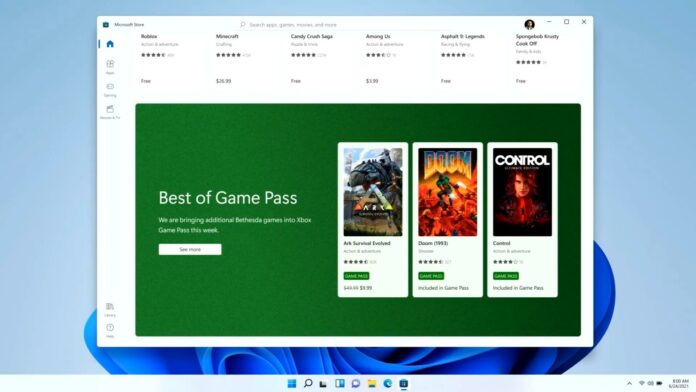 The new Microsoft Store is now available for Windows Insiders as part of the first Windows 11 preview build, giving interested users a closer look at the new operating system, which will begin rolling out to mainstream users later this year.
During the event, Microsoft said the Windows 11 Store has been "redesigned from the ground up". The entire interface has been updated with more responsive scrolling and Microsoft has added space for more content. The user experience is simple and HTML components are now gone, according to Microsoft officials.
On Windows 10, Microsoft Store's front-end is partially built in HTML/CSS (web components). For example, the product pages are entirely HTML-based, which slows down the experience significantly, especially when clicking on "get" or install" buttons. The biggest problem with the current store is that it doesn't work properly.
For example, the large downloads fail most of the time with error codes that give no explanation.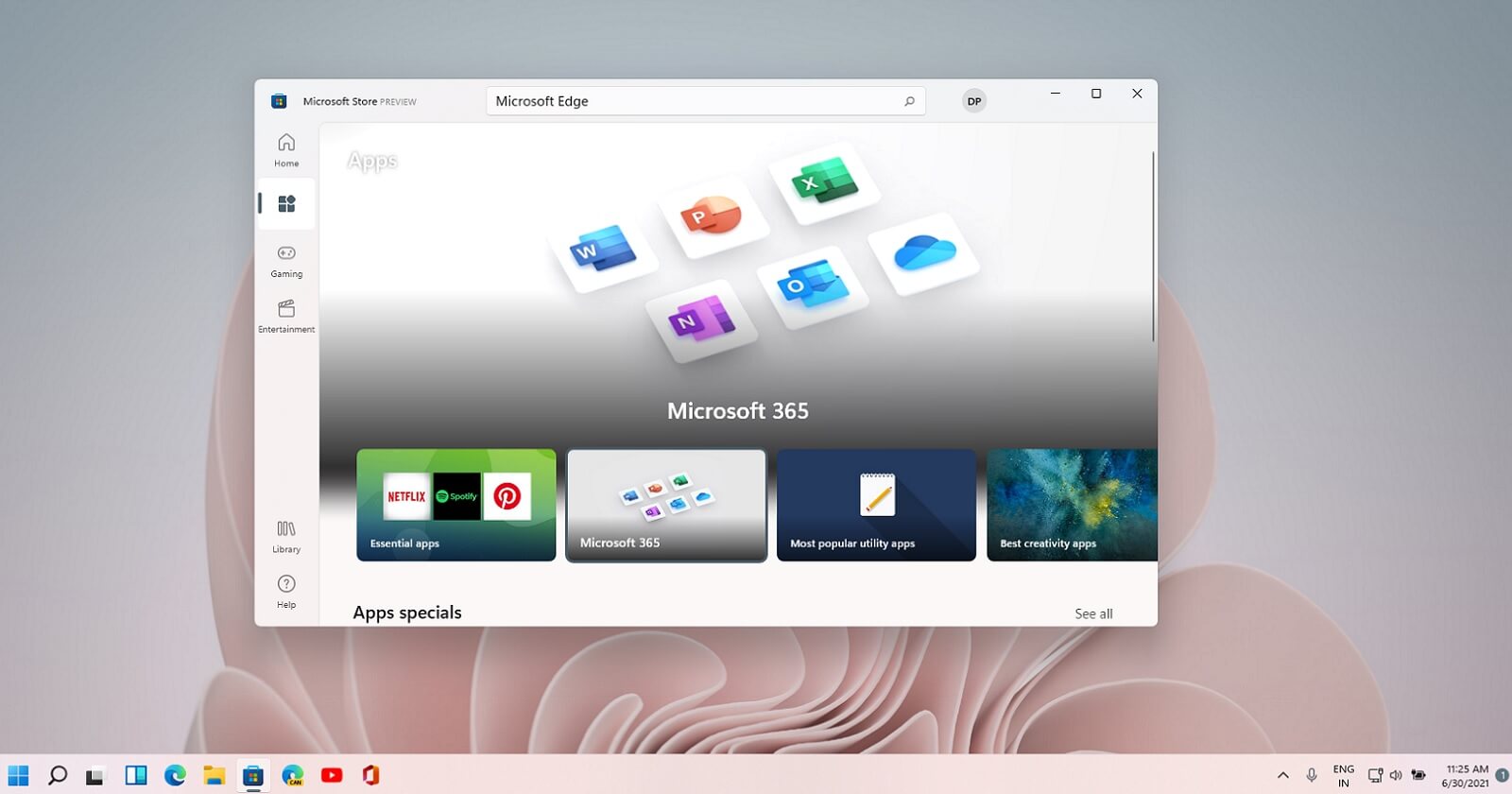 With Windows 11, Microsoft is replacing the existing Store with a new Store that's written in XAML/C# and it's fully "UWP", according to Microsoft officials. Fortunately, the Store performance has improved significantly and downloads no longer fail, which was previously observed with medium to large-sized apps and games.
Some sources who wished to remain anonymous also confirmed the downloads will be faster for large games.
Big changes to Microsoft Store business model
With Windows 11, Microsoft is changing the Store business model too. The company wants all developers to develop apps and games for its Microsoft Store app marketplace as possible. The Store is more open to all apps and games, and app developers can now use their own third-party commerce systems.
Similarly, Microsoft will be expanding the Store catalog by adding more apps and games created using different types of frameworks. Teams and Visual Studio are expected to arrive in the Store by the end of the year.
There are some big names in the new Microsoft Store such as Adobe, Zoom, OBS Studio and Canva to name a few.
Participants in the Windows Insider program can already download the newly designed Microsoft Store by manually updating the Store using the old Store app. While the Store has been redesigned, some features like Amazon Appstore (Android apps) integration will arrive later.
The company also said that Windows 10 users will get the same Store experience later this year and Store quality will be significantly improved in the coming months. For example, search results will no longer include low-quality guides/tutorials.