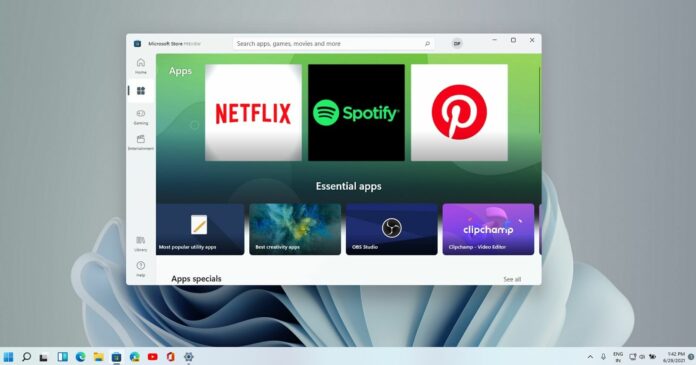 On June 24, Microsoft took the wraps off Windows 11, also known as Sun Valley internally, with a new look for desktop and native apps.
In addition to the fancy new interface, another major announcement made was around the Microsoft Store. Microsoft is redesigning the app store on Windows 11 and Windows 11, and adding support for features like Amazon Appstore, desktop programs, Microsoft Edge extensions, etc.
Windows 11 preview build 22000.51 is now available for beta testing and it includes support for the brand-new Microsoft Store. The store has been completely redesigned and some full-fledged desktop apps like OBS Studio, Canva and Zoom are now available for download.
It appears that Microsoft is also planning to improve Store algorithms to surface quality apps in search results and catalog. For end-users, search results will rank more quality apps instead of guides or low-quality products, as shown in the below screenshot.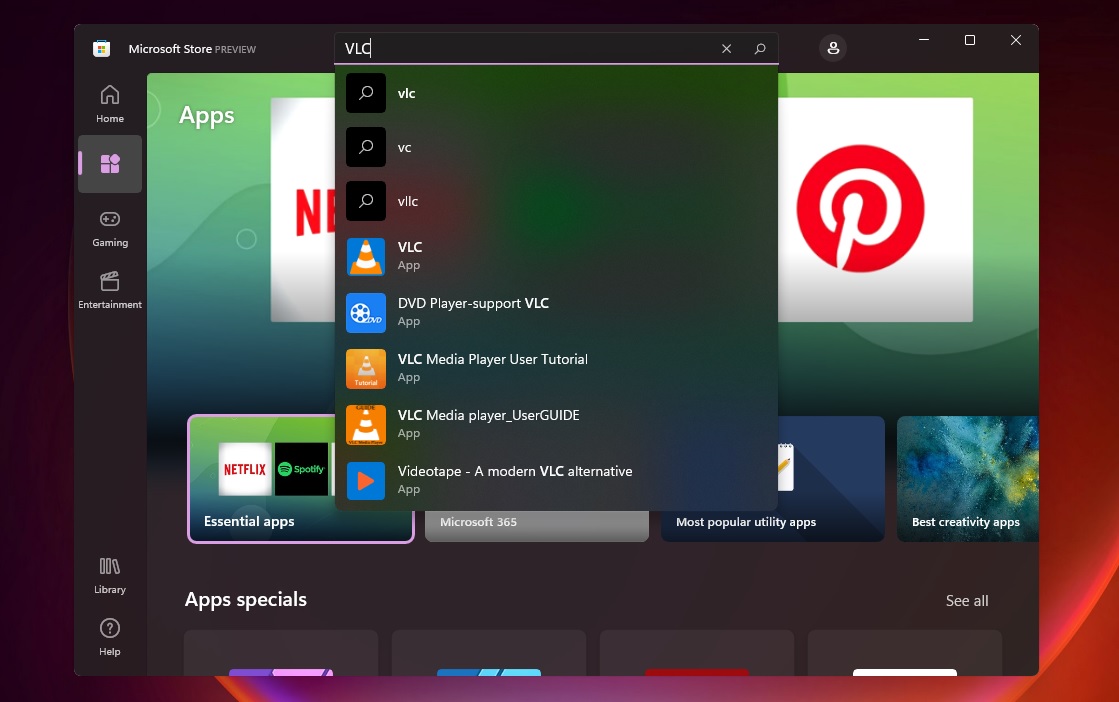 Similarly, Store catalog quality will be "greatly improved" in the coming months, according to Microsoft.
It's not yet clear how Microsoft is planning to improve the experience for consumers, but it's possible that the company will be using app quality signals to ensure that higher-quality apps are being surfaced. Misleading guide apps will be removed or those apps will be ranked lower.
The new design for Microsoft Store
As you can see in the images above and below, Microsoft has redesigned the Store from the ground up. The interface is now optimized for content and scrolling/navigation is now more responsive, thanks to the new WinUI scrollbar. Here's a sneak preview of new Store features.
Microsoft is also working on a new feature called "Stories". As the name suggests, the Stories feature can be used to display rich edition content on the homepage of the Store to keep users informed about new features.
According to Panos Panay, Microsoft wants the Store to be the place for all your favourite apps and the company is hoping to integrate other stores like Amazon Appstore into its own store platform.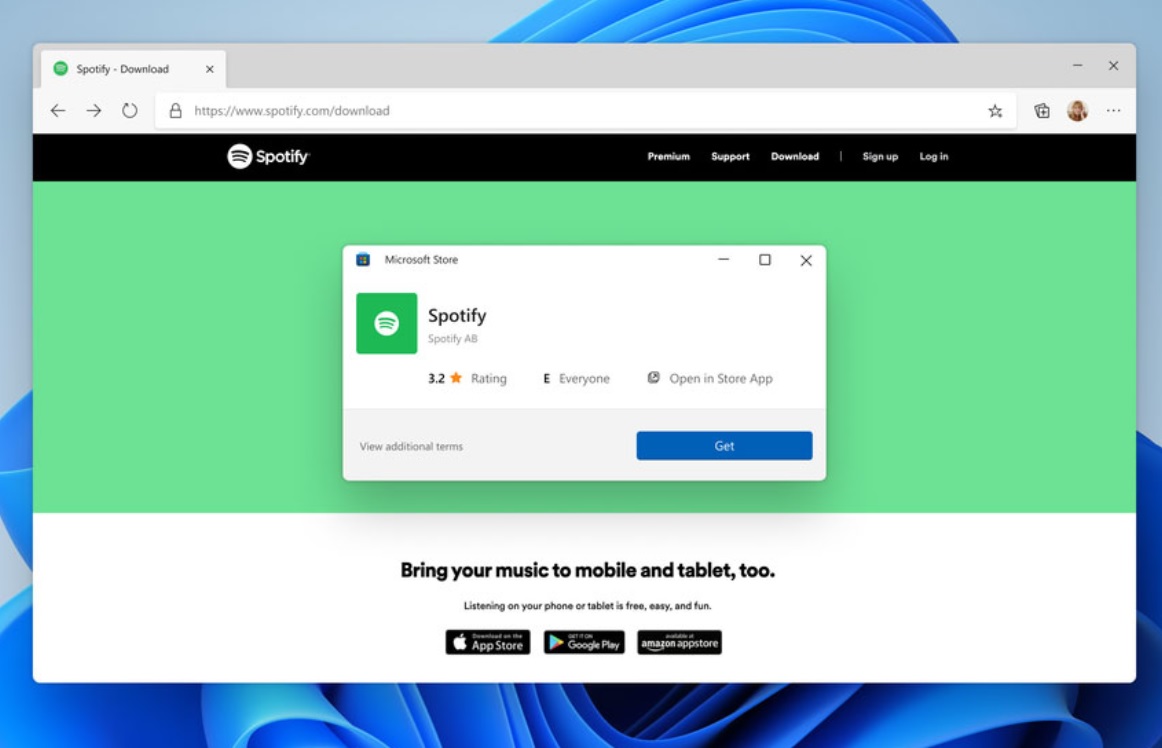 For those who prefer to download apps via web browsers, Microsoft is also introducing a new pop-up store. This will appear when you click a Microsoft Store badge on a web page, and it will help you install the app without forcing you to open the store.
In addition to consumer-centric improvements, Microsoft is also introducing new developer policies for the Store. For example, developers can publish any app to the Store regardless of the framework technology. As a result, apps like OBS and Canva are now available in the Store.
Similarly, developers can now use their own or third-party e-commerce platform and avoid sharing profit with Microsoft.
According to the company, this new app store will be coming to Windows 10 and Windows 11 PCs later this year