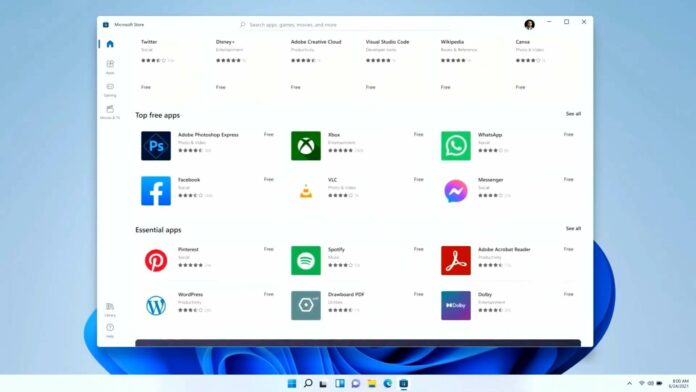 During the Windows event, one of the big surprises from Microsoft was the completely overhauled Microsoft Store experience. Microsoft has relaxed restrictions on apps that can be submitted to Windows 11's app store. As a result, companies like Zoom and Adobe are now publishing their full-fledged desktop apps to the Microsoft Store.
With Windows 10, Microsoft Store has become more user and developer-friendly. For users, Store is seeing a major redesign, making it much easier for you to download large apps and games on your device. Similarly, Microsoft has redesigned the homepage of the store to help you find their apps easily.
Instead of searching for your favourite apps on Google or Bing, you'll be able to find them in the redesigned Microsoft Store. As we reported recently, several well-known apps are already available on the new store. For example, OBS Studio and Canva have published their desktop apps in the Store.
Earlier today, Adobe's free PDF reader also appeared in the Microsoft Store. Adobe is a full-desktop app and it isn't the most lightweight download, but all features are offered and Microsoft is not limiting the functionality of the app.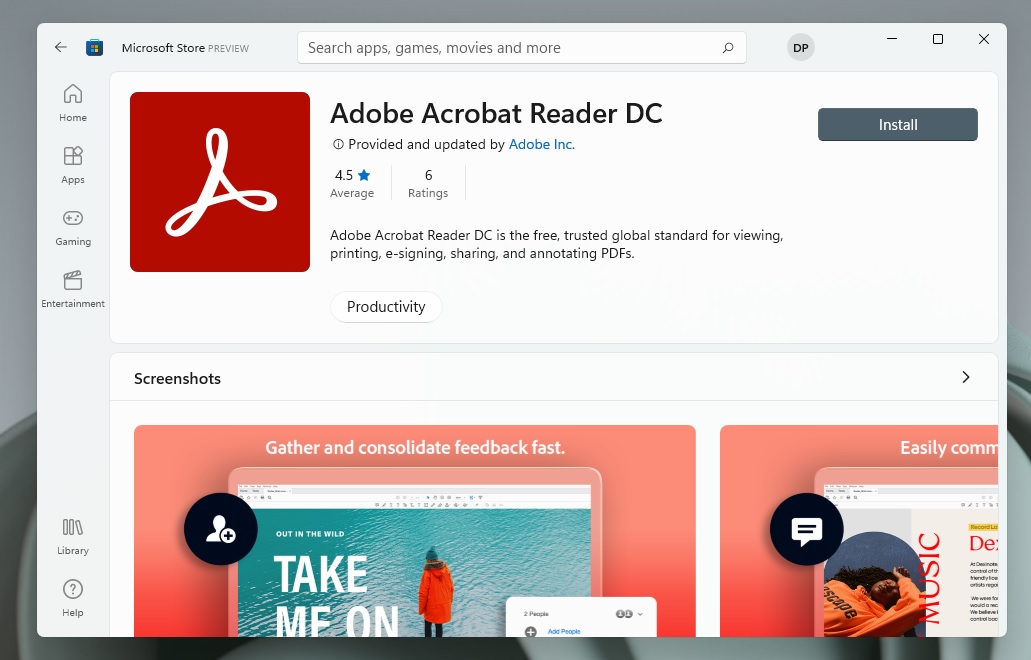 If you already use other Adobe products, you can always connect the Store version of Acrobat Reader DC to the company's storage cloud and sync your activities.
The Microsoft Store version of Adobe Acrobat Reader DC is a simple port of the app already available on the company's website. It's free and it can handle opening multiple large files, and you can also annotate documents in this program using the app's in-built controls or Windows 11's inking feature without worrying that it will crash on you.
More desktop and web apps coming to the Microsoft Store
From Win32 to web apps, Microsoft's renewed focus on Windows Store has been welcomed by the developers. In addition to Adobe, Zoom, OBS Studio, Canva, TikTok and the web app ClimChamp are also available in the Microsoft Store.
Canva confirmed that their desktop app will be available for download when Windows 11 comes out. On the other hand, ClimChamp's web app is now available for everyone.
The launch of Windows 11 is expected in October, but a wider rollout is not expected until early next year. Fortunately, Microsoft has already confirmed that the new Store won't be exclusive to Windows 11 and these apps will also arrive for Windows 10 users later this year.