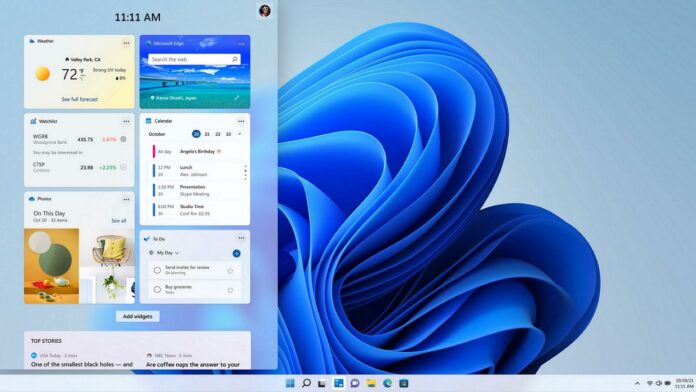 Today, Microsoft is allowing adventurous users (like yourself) to download and install Windows 11 for free. Here's how.
As you're probably aware, Windows 11 is scheduled to launch in the fall or early next year, with official teasers and product listings suggesting October 2021 release date. Ahead of the wider rollout, Microsoft has now released a beta build of Windows 11 that is expected to be buggy and probably crash-prone.
It's not advisable to download Windows 11 pre-release software on your work machine or if you use the device daily for important work. This is because there are rough edges in the first build and Microsoft is aware of several known issues, including a bug where Windows Search may not work properly.
Windows 11 preview build hardware requirements
Before joining the Windows Insider Program, you need to understand the new system requirements for beta testers. This is important because requirements are different for existing and new testers/Windows installations.
If you are already running preview builds for the past few months, you'll be allowed to install preview builds even if your desktop does not meet the minimum hardware requirements, which includes CPU and TPM 2.0 requirements. The restrictions are lifted only if you've been installing builds from the Dev Channel through June 24, 2021.
If you want to download Windows 11 test build on a new device or virtual machine, and your device does not meet the CPU requirements, the installation will be blocked. The company is moving unsupported new devices to the Release Preview Channel where they can continue testing Windows 10 builds.
"[This is] our way of saying thanks," Microsoft noted in an email to Windows Insiders.
"We invite PCs that do not meet the new hardware requirements for Windows 11 to join the Release Preview Channel to preview updates for Windows 10," the company said.
The above statement is valid for new installations of Windows preview builds only.
It's also worth noting that you're going to have to roll back to Windows 10 when Windows 11 exits beta testing and you don't meet the minimum requirements. To check if your PC is eligible, you can use Microsoft's PC Health app or read the company's documentation on supported CPUs.
Install Windows 11 preview on your PC
To download and install Windows 11 on your PC, use these steps:
Signup for the Windows Insider program from the company's website or Windows Settings. You'll need to agree to special terms and condition, which warns you about the potential issues in the beta testing program.
Open Settings > Updates & Security > Windows Insider program and click on "Get started".

Agree to terms & conditions when and if asked.
Sign into your Microsoft account when asked. Make sure that you select the account enrolled in the Insider program.

Select the channel: Dev (enables access to Windows 11 builds), Beta and Release Preview Ring are currently limited to Windows 10 version 21H2).

Reboot when asked.
After the system reboot, go to Settings > Update & security > Windows Insider Program again, and double-check your configurations. It should be Dev channel.
Press the back button or click on the Windows Update tab.

Click Check for updates to start the download.
That's it. Preview Build 22000.51, which is the first Dev channel build, will begin downloading on your device.
At the moment, the new Windows is available in the Dev channel only. If you're not ready, you can switch to the Beta channel and start receiving preview builds when the OS is a little more stable. The Beta channel quality is better than the Dev channel, according to Microsoft.
If you want to install the new Windows on a virtual machine, first download and install Windows 10 and then signup for the Windows Insider program. That's because the media or installation image of Windows 11 is currently not available.
Things you need to know about preview build:
It's for beta testing: Although Windows 11 is almost done, don't install it if you have an unsupported and old device. This is pre-release software and it has several bugs in it.
Size: You need nearly 2GB of data if you're installing it on an existing Windows 10 Dev Channel. Under any condition, the download size shouldn't be more than 3GB.
Compatibility: If you're planning to install the beta builds on officially unsupported PCs, you'll need to roll back to Windows 10 when the new operating system is generally available.
Direct installation: You can install the new operating system directly from Windows 10 and you don't need to download any tools from Microsoft. The ISO file is currently not available, so the new Windows can be installed via Windows Update only.
Issues: The first build is buggy and there are several known issues.
Known issues in Windows 11
As mentioned at the outset, there are several known issues in the first build of new Windows:
Taskbar: Some features are deprecated. For example, Windows Timeline is gone and taskbar location cannot be changed. A bug prevents the taskbar from working on multiple monitors and the preview window may not work on the taskbar in some installations.
Windows Settings: The new Settings can crash, but it can be fixed by restarting the PC. Similarly, some Settings legacy pages are still present and the 'Power mode' feature does not show up. Another bug results in a green flash when launching the Settings app.
Start menu: You may not be able to enter text in Windows Search or Start. Another bug could prevent users from removing apps from the Start.
Windows Search: Icons may not load in preview and the search panel may not open if you click on the search icon. Recent searches may not be displayed and the search panel might appear as black.
Windows widgets: Quality issues, text scaling doesn't work properly, and launching links from the widgets may not open apps like Weather.
Microsoft Store: Install button, rating and reviews section is not functional in some installations.
Microsoft Teams and Android apps integration will be enabled in a future release.
Rolling back to Windows 10
Here's one important reminder: You can't go back to Windows 10 easily.
You won't be able to use "Reset this PC" or "Recovery" options to downgrade from Windows 11 to Windows 10. Recovery partition will no longer be able to restore your device to the version of Windows you had before. If you want to go back, you'll need to reinstall Windows 10 version 21H1 using Media Creation Tool or Windows 10 ISO.
If you roll back to Windows 10 and your device is unsupported, you will not be given another favour from Microsoft. That means you cannot upgrade to Windows 11 Insider Preview builds again on unsupported devices.
That's because clean installation of Windows is treated as a new PC and the minimum hardware requirements will be enforced again.
Remember, this is a beta build of pre-release software, so install at your own risk. If you're interested in the new user interface, we'll be reviewing the new OS in the upcoming articles to let you know everything about new cool stuff.