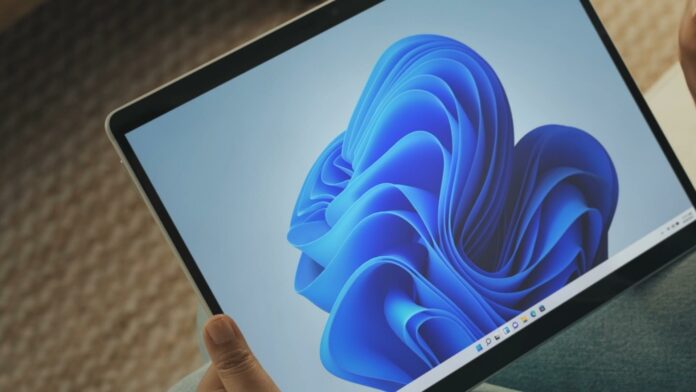 Microsoft has officially confirmed Windows 11 is a free upgrade for those running Windows 10. While you can upgrade your existing devices to the new operating system, Microsoft has announced new system requirements for Windows 11 and some new requirements can be a dealbreaker for you.
One of the requirements is to have TPM (Trusted Platform Module), which is a security feature that comes pre-installed on modern laptops and 2-in-1s purchased after 2016.
TPM provides protection on the hardware level and it is a separate module, which could be missing if you've older hardware. Build-your-own-PC motherboards also don't come with a TPM module installed, so it's likely that most users with custom PC build don't have TPM-ready hardware.
For modern 2-in-1s and laptops, TPM chips have been a requirement since Windows 10's Anniversary Update, which was released in 2016.
But here's a catch – a lot of users (especially those with custom desktop setup) and some Microsoft partners don't have TPM chips included in their hardware, and that could result in "This PC can't run Windows 11" errors.
According to Microsoft's Windows specifications website, TPM 2.0 is required at a minimum, but another support document states that minimum requirements are TPM 1.2, 4GB of RAM, and 8th Gen and newer Intel Core. Microsoft is also supporting Ryzen 2000 or newer processors.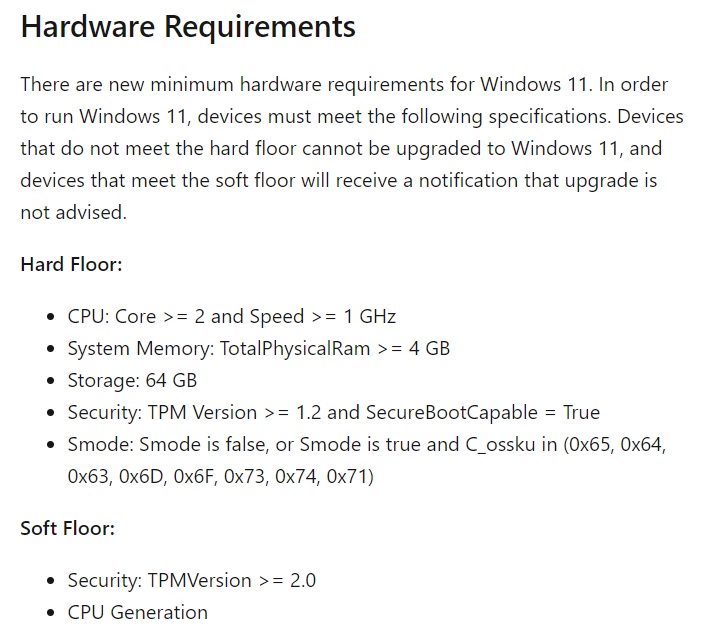 After users discovered the new requirements, Microsoft has quietly edited its second support page with the clarification that TPM 2.0 is a minimum requirement. According to the original document, devices need to meet the hard floor requirements (TPM 1.2) to download and run Windows 11.
"Devices that do not meet the hard floor cannot be upgraded to Windows 11, and devices that meet the soft floor will receive a notification that upgrade is not advised," Microsoft originally noted in the document.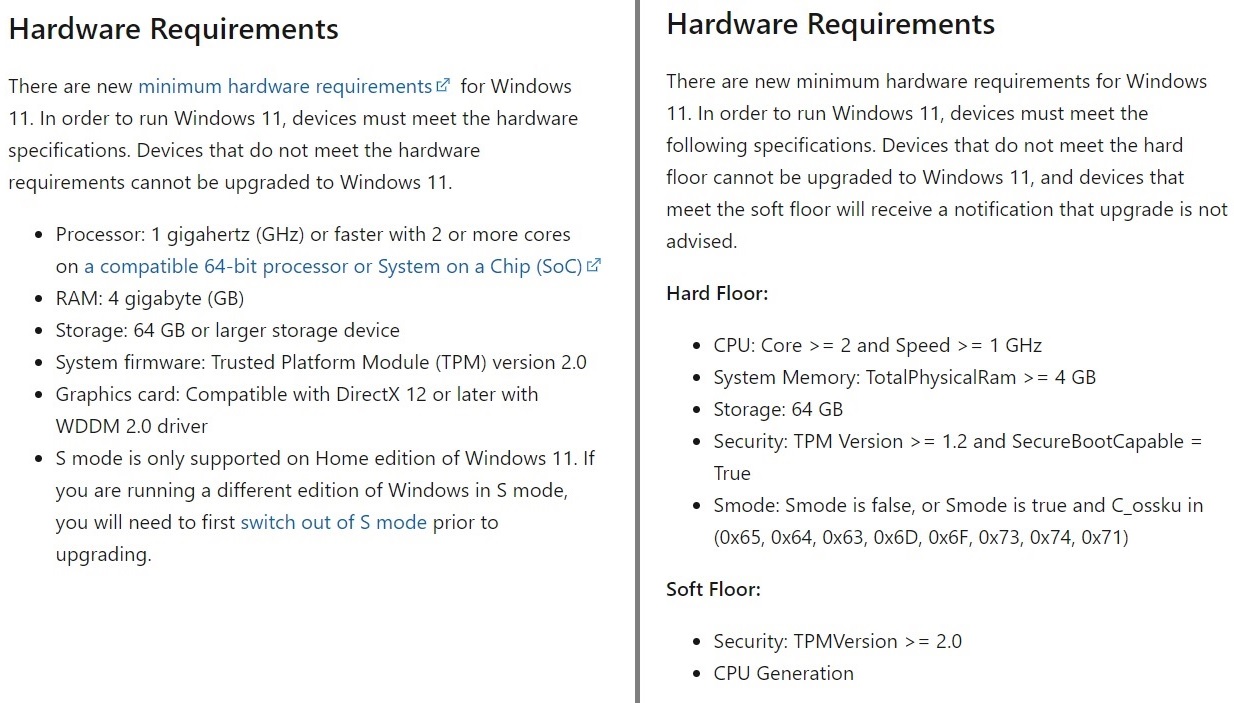 In a new update to the same document, Microsoft admitted that TPM 1.2 (hard floor detention) was a mistake and TPM 2.0 is a minimum requirement.
The true and confirmed minimum requirements are:
8th Gen+ Intel Core or newer. For AMD, Ryzen 2000 or newer.
RAM: 4GB
Storage: 64 GB+
System firmware: Trusted Platform Module (TPM) version 2.0
DirectX 12 or later.
Anything below TPM 2.0 is not supported, according to all documents available on the company's website.
Earlier today, Microsoft also updated its "PC Health Check", which is a new tool that will flag systems not ready for Windows 11 upgrade due to TPM, CPUs or storage issues.
It has been updated with a new error message where TPM 2.0 requirement is now clearly mentioned.