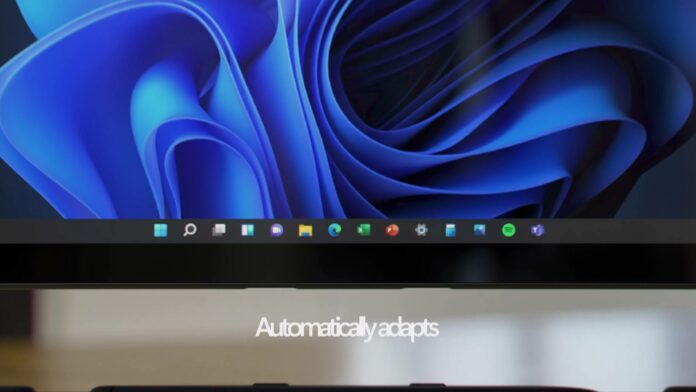 Windows 11 is projected to launch during the holiday season or early next year, and preview builds will be offered to Windows Insiders in the coming days. One of the most important tidbits is that Windows 11 won't be "officially" supported on older PCs including Surface products, according to Microsoft.
Surpringly, Windows 11 has dramatically changed the minimum system requirements, with Microsoft's official documentation confirming that you'll need newer CPUs, 4GB of RAM (up from 2GB), and a processor/motherboard that supports TPM 2.0 (Trusted Platform Module), a computer chip that provides improved security on hardware level.
During the event, Microsoft confirmed Windows 11 will be offered as a free upgrade to Windows 10 PCs. However, Panos Panay and Microsoft officials initially didn't provide any specifics as to what makes a device supported or not. After the event, Microsoft published multiple support documents highlighting the minimum system requirements.
According to support documents, Windows 11 is officially supported only if the device is powered by 8th Gen Intel Core processors, AMD Ryzen 2000 and newer processors.
If your chips are older than 8th gen, you will not be able to run Windows 11 officially according to Microsoft. In fact, a Microsoft representative confirmed not all Surface devices will be getting the upgrade to Windows 11.
Microsoft's solution is simple: use Windows 10 until 2025 or buy a new supported PC.
Intel CPUs supported for Windows 11
Intel 8th Gen, 9th Gen,10th Gen, 10th Gen, 11th Gen and newer.
Intel Xeon Skylake-SP, Cascade Lake-SP, Cooper Lake-SP and Xeon Ice Lake-SP.
Newer Pentium and Celeron processors are also supported.
AMD CPUs supported for Windows 11
AMD Ryzen 2000, 3000, 4000 and 5000.
AMD Ryzen Threadripper 2000, 3000, and Pro 3000.
AMD EPYC 2nd Gen and EPYC 3rd Gen.
The above list defines your ability to upgrade or not. If you're using older PCs, you will not be upgradeable to Windows 11 even if you meet the TPM 2.0 and other requirements.
Microsoft's documentation previously stated that older devices will be allowed to install the new OS, but the upgrade won't be advised. However, Microsoft redacted the document after users discovered the "soft" and "hard" floors requirements.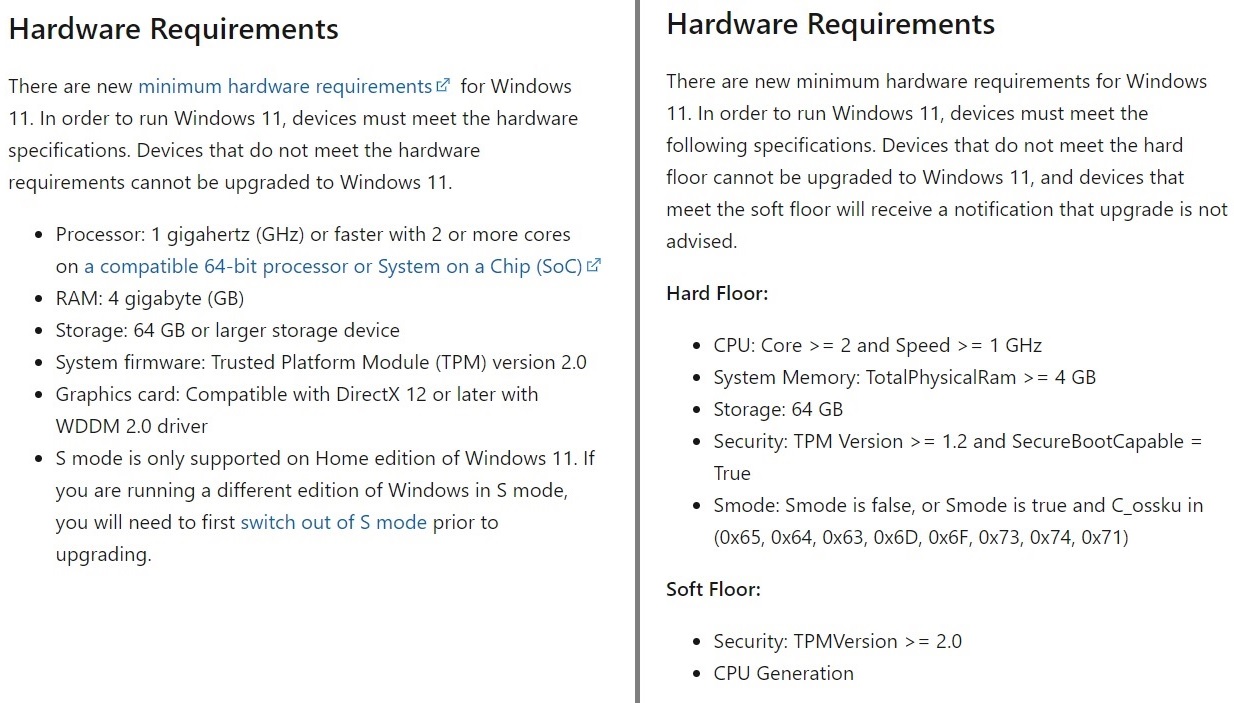 The new page has confirmed the 8th gen + CPUs and TPM 2.0 requirement.
A Microsoft representative has independently confirmed the CPU requirements listed in the updated documentation.
So the big question is what will happen to PCs not eligible for Windows 11 when the new OS goes live later this year or early next year? You can keep using Windows 10 with quality updates until 2025 or bypass these so-called "requirements", and unofficially install the new operating system.
Remember that Windows 11 is still Windows and we can run the operating system on officially "unsupported" PCs. Thanks to the leaked build, it's also pretty clear that devices already running Windows 10 should be able to handle Windows 11 without any issues.
Also, "unsupported" does not mean doesn't work. It means Microsoft won't help you when you run into issues.