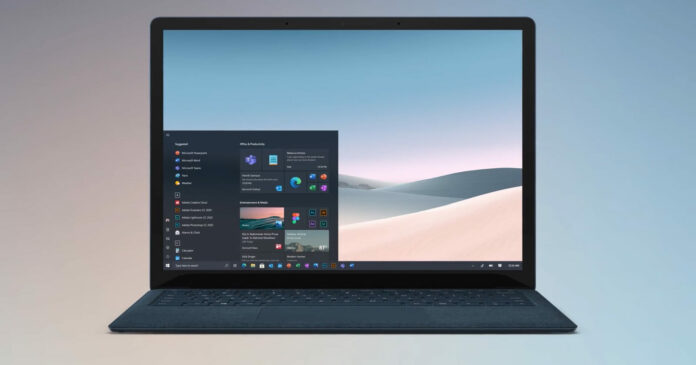 Microsoft is in the process of finalizing the Windows Sun Valley, otherwise known as "next of generation of Windows", ahead of its announcement on June 24. As part of that, there were a number of small design tweaks like rounded corners in the preview builds, but it looks like the company is on a mission to "modernize the existing parts of Windows UX".
Windows 10 was announced way back in 2015 and it has gotten better over the past few years, but much of the interface has remained unchanged from 2015 revamp. In fact, Windows 10 still uses UI features/elements from Windows 8, Windows 7, Windows XP, and even Windows 95.
The redesigned interface for Windows is coming later this year and the project is internally codenamed "Sun Valley", and it will be "revolutionary", according to job listings we spotted last month. According to another job listing that we found today, Microsoft now wants to build a new experience that will involve modernization of the existing user interface.
The job listing, which was posted back in April, states that Microsoft is building "new parts and modernizing existing parts of the Windows UX". To improve the experience, the company is internally conducting user research to understand users' needs and test various solutions before finalizing the final look.
Microsoft was hiring a Senior Program Manager to define, refine and deliver a world-class experience. The job listing requires the program manager to "collaborate and partner with teams across Microsoft to build support for proposed solution".
The job advert, which is no longer accepting new applications, was posted by the team responsible for "building the future of human-computer interaction within Windows". The team is also responsible for improving interaction experiences in Windows for UI features like Start & Taskbar, touch, voice, snap and windowing.
Is Microsoft really modernizing Windows 10?
Well, the answer is, it depends. On the surface, Windows 11 or Sun Valley update will appear "modern" and a breath of fresh air. It would be "delightful and iconic", this is according to another Microsoft job listing, which is no longer available at the time of writing.
As part of the revamp, Microsoft will be updating most of the icons, properties tabs, context menu, and other important features with a modern look like dark mode. For example, File Explorer will be getting rounded corners, new icons, and a proper dark mode that matches the design of other Windows apps.
However, Windows Latest understands that the Sun Valley update will include some old features. You'll come across some of those legacy components like icons or pop-ups if you dig in deep enough.