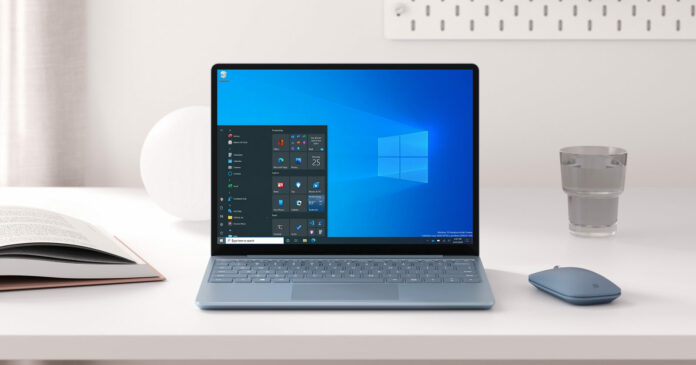 Microsoft is slowly rolling out the May 2021 Update (version 21H1) to users around the world, but a couple of issues were recently discovered and Microsoft has already offered a workaround.
Windows 10 version 21H1 update, otherwise known as Windows 10 May 2021 Update is a minor update with quality improvements and bug fixes. In a new update to its support documentation, Microsoft recently confirmed that users running the May 2021 Update and older may encounter issues if they use apps that require access to event logs.
After a recent feature update, apps can no longer access the event logs and this can happen on any devices where the local or remote machine don't have the latest updates installed. The company believes that this is due to recent security changes and it can be resolved if you apply the June 2021 updates (released after June 8).
The bug is also affecting folk using older versions of Windows 10, such as 2004 and 20H2, so it's not limited to one particular version. This is because these three versions of Windows 10 share core system files and updates.
Xbox Game Pass issues
For those using the Xbox Game Pass subscription service on Windows 10, there appears to be an annoying issue that will prevent the installation of games from the Store. Microsoft says users can encounter error codes 0x80073D26 and 0x8007139F when they try to install or play the Game Pass game on Windows 10.
"Something Unexpected Happened. Reporting this problem will help us understand it better," the error message reads.
Fortunately, a new emergency patch has been issued by Microsoft to help fix the errors on affected devices. If you've issues when installing games from the Store, head to the Windows Update (Updates & Security), check for updates, and look for a new optional patch under "Optional updates".
Audio issues
Windows 10 is no stranger to encountering audio issues with its updates, with the recent May 2021 Update (version 21H1) causing new audio quality issues. This bug was originally acknowledged in May and it remains unpatched, at least according to the latest release notes.
Microsoft is currently investigating reports of high-pitched noise or squeak in certain apps on Windows 10 version 21H1, version 20H2 and version 2004.
If you're affected, try these workarounds:
Use a web browser instead of the affected app.
Enable Spatial Sound settings: On your taskbar, right-click on the volume icon, selecting 'Spatial Sound (Off)', and select Windows Sonic, Dolby or any of the available options.