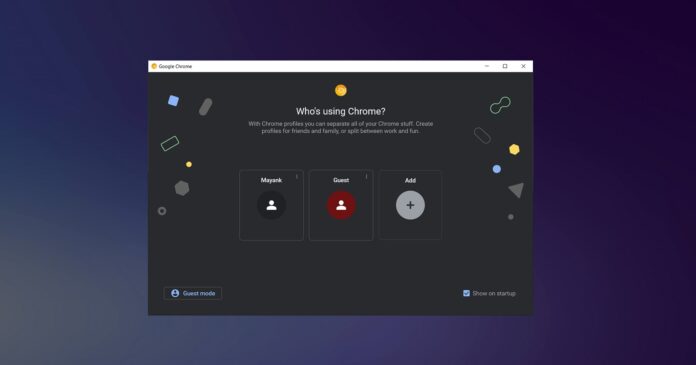 If you're a long-term Google Chrome user you may have come across the browser's tabs sharing feature, which basically allows you to push things from Windows 10 to your phone and vice versa. A Chromium post suggests that Google is working on a new version of the tabs sharing feature to address reliability issues.
The new experience is called "Send tab to self 2.0" or STTS 2.0 and it's currently being tested in the Canary builds for Windows 10. This feature has already been merged into Chromium and users can turn on it by navigating to chrome://flags#enable-self-share.
STTS 2.0 seems like a handy feature and it will also address reliability issues caused by Windows 10's native notification settings, especially when system-wide notifications are disabled. It will still allow anyone with a Google account to post tabs from mobile to other synced Windows 10 devices and vice versa, but there'll be some noticeable improvements.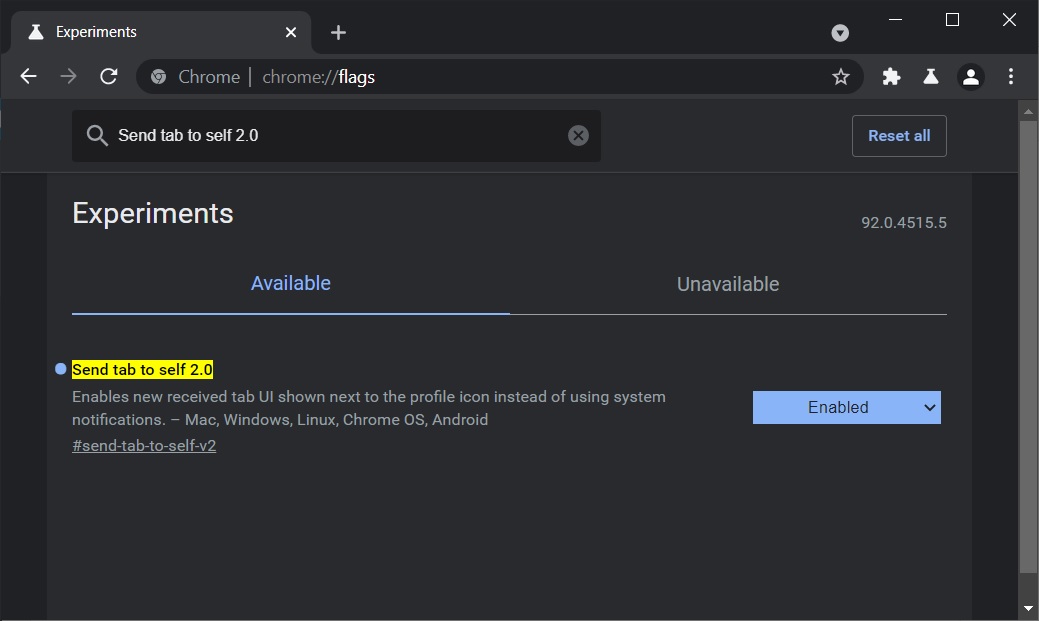 There have been times where users couldn't receive tabs on Windows 10 due to the native notification system. Currently, if system-wide notifications are disabled, the "Send tab to self" feature simply doesn't work. As a result, Google now wants to reduce dependence on system notifications.
We don't know exactly how the new tabs sharing feature will work, but there are a few possibilities. The most likely seems to be the toolbar will be updated with a new flyout menu that lets you send, receive and manage tabs.
Chrome already has the ability to sync profile and Self Share in the toolbar would be a lot faster, more direct method because the notifications can be handled by the browser itself
"Add files for new received tab UI in STTS 2.0. Wire up the various classes so that the STTS icon is shown in the toolbar when a tab is received if the flag is enabled," Google noted in a Chromium post and confirmed that it will be initially be implemented for desktop, then for Android.
In another Chromium post, Google said that it's also exploring a new sharing hub with "Send tab to self 2.0" integration.
"Show STTS and QR code icons only when dialog visible When the desktop sharing hub is enabled, only show the STTS and QR code omnibox icons when their associated dialog is visible.
In addition to Chrome, Microsoft Edge has also received support for tabs sharing feature on Android and iOS, but the company is sticking with Windows 10's native notifications implementation.
Other improvements coming to Chrome
Tabs sharing isn't the only feature Chrome is getting this year.
As per Chromium posts, Chrome will also get getting Windows 10's native audio settings integration later this year and support for new web apps.
Thanks for the tip, Leo Varela!