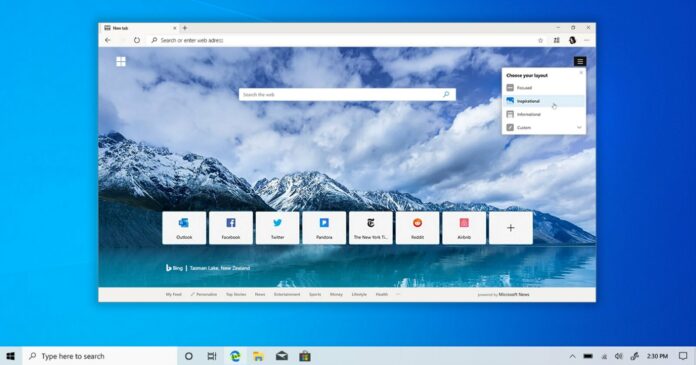 A Microsoft Edge Canary update is now rolling out for Windows 10 and Android, and it enables a new feature that lets you send tabs to different devices. Microsoft Edge appears to be getting Chromium's "Send to my devices" feature, which was first added to Chrome in 2019 and it basically allows you to share pages with other devices.
This handy tool, which has started rolling out to a small test base earlier today, eliminates the need to use favourites, tab sync, history feature or email when you've to send URLs to yourself.
To use the "Send to my devices" feature, make sure you're using Microsoft Edge Canary 92.0.873.0 on desktop and Canary 92.0.870.0 on Android. Once you've updated the browser, you need to right-click on a link or tab and select the option 'Send link to [device name].
This will send the current page to your second Windows device or Android phone if the other device is also signed into your Microsoft account. As shown in the GIF below, users can also access the feature directly from the address bar.

If the feature is also enabled on your phone, it will receive an alert that includes the URL (site name), name of the page, and sharing device.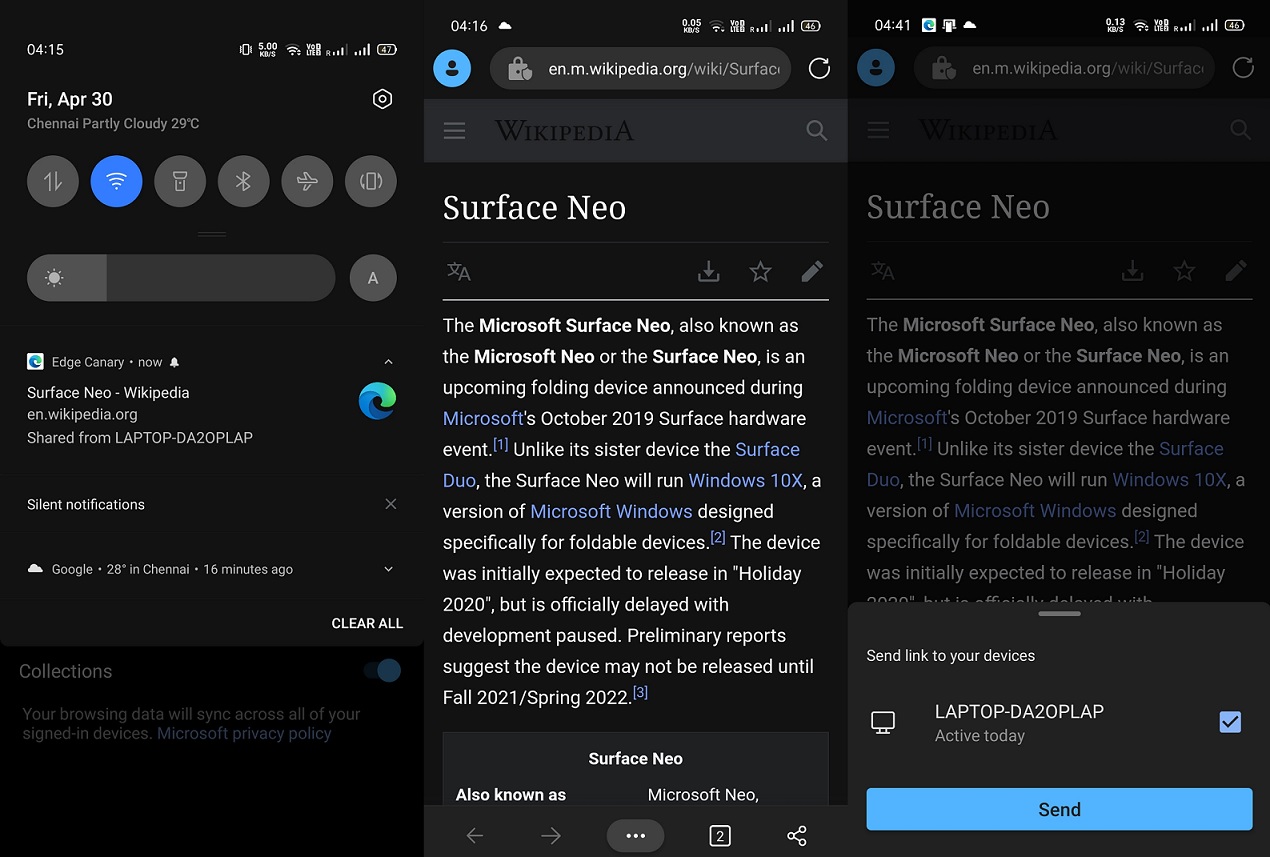 As you see in the third screenshot, Microsoft Edge for Android features the "Share to my device" option in the Share menu. On Android, you need to select the device from the list and the link will instantly appear in Windows 10's notification center.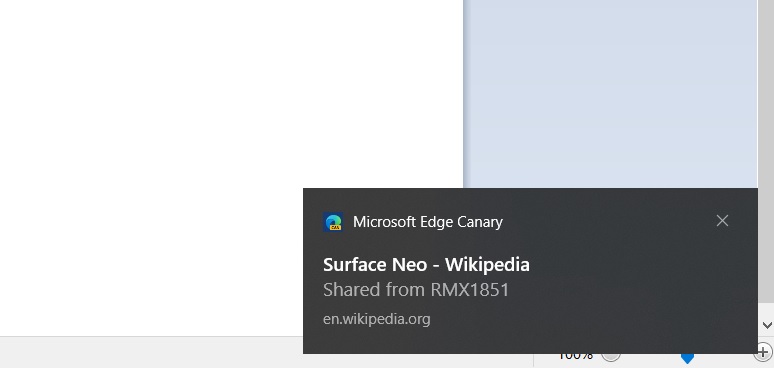 Clicking the notification on Android or Windows launches the shared page in Microsoft Edge
In our tests, we were able to share tabs between Microsoft Edge for Windows 10 and Android without any issues. The feature is currently not available in macOS, at least on our test machines.
It seems like a step in the right direction and it could finally bridge the gap between Google and Microsoft Edge. As the feature is just beginning to work in Canary version 92, it's likely that it will reach stable channels with Edge 92 or later.
In addition to these fancy features, Microsoft Edge also appears to be getting faster on Windows 10 and macOS with a new performance mode.