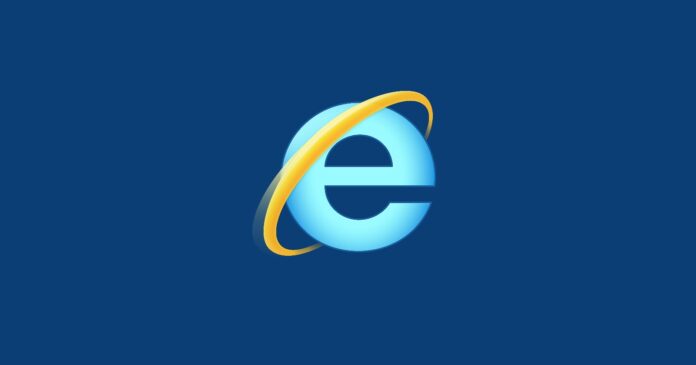 Microsoft has already confirmed it will kill off defunct web browsers in the coming months and additional details are finally available. According to updated support documentation, Internet Explorer is set to stop working next year and the browser will be retired on June 15, 2022.
Internet Explorer was first released in 1995 and it currently sits at a mere 1% market share, according to StatCounter data (down from 95% when it was popular).
According to Microsoft, the future of Internet Explorer is Edge, which is not only better in terms of the overall experience but also offers better performance and new security/privacy controls. In addition, Microsoft Edge has also gained support for Internet Explorer mode, a feature aimed at enterprise customers and developers.
Microsoft is currently planning to end support for the Internet Explorer 11 desktop app on June 15, 2022. After June, it will no longer receive updates or support on certain versions of Windows 10.

Microsoft is disabling Internet Explorer on these versions/editions of Windows:
Windows 10 version 20H2 and later.
Windows 10 IoT (version 20H2 and later).
This change affects all supported consumer and enterprise editions of Windows 10, but there won't be any noticeable changes if you use in-market Windows 10 LTSC or Server edition of Internet Explorer 11.
After these deadlines have passed, Internet Explorer 11 will be disabled and users won't be able to use it. Internet Explorer will be redirected to Microsoft Edge if you manage to access it.
Of course, there'll be some ways to bypass the redirection, but any attempt to use a discontinued browser will make your device vulnerable to security issues. You will also suffer "degraded experience" when browsing modern web pages. For example, Microsoft 365 features are already unavailable and other features will be disabled as well.
Internet Explorer migration plans
If you don't use Internet Explorer at home or office, there's no action required from your end. However, if you still use the browser for some reasons, Microsoft recommends a transition to Chromium Edge before June 15, 2022.
Once you've migrated to Microsoft Edge, you'll find all your browsing data from Internet Explorer in a few clicks. In a business environment, if you need to run a site designed for Internet Explorer, you can always use built-in Internet Explorer mode in Edge.
In addition to Internet Explorer, Microsoft Edge Legacy is also going away and Adobe Flash Player will be removed in the coming weeks as well.