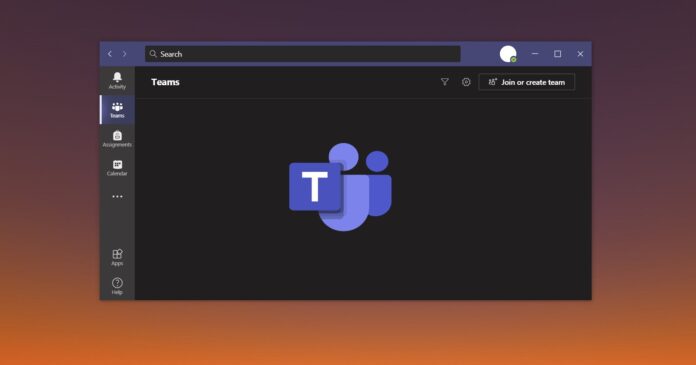 Microsoft has been testing a new in-meeting share experience for Teams on Windows 10 and macOS. The feature was first previewed in January and Microsoft started tested it with some users in April, and the new in-meeting share interface is now available for everyone.
The revised in-meeting sharing experience has been designed for desktops only and it will allow users to quickly access their screen sharing options from the top menu. The new share tray, which has been relocated to the top menu, lets you share everything you could in the old share tray.
The difference is the user interface has been tweaked for better accessibility and Microsoft has also streamlined the options so users can easily find the content they need to share. As you can see in the below screenshot, this new in-meeting share interface opens in a flyout and it still has all the old options to share screen.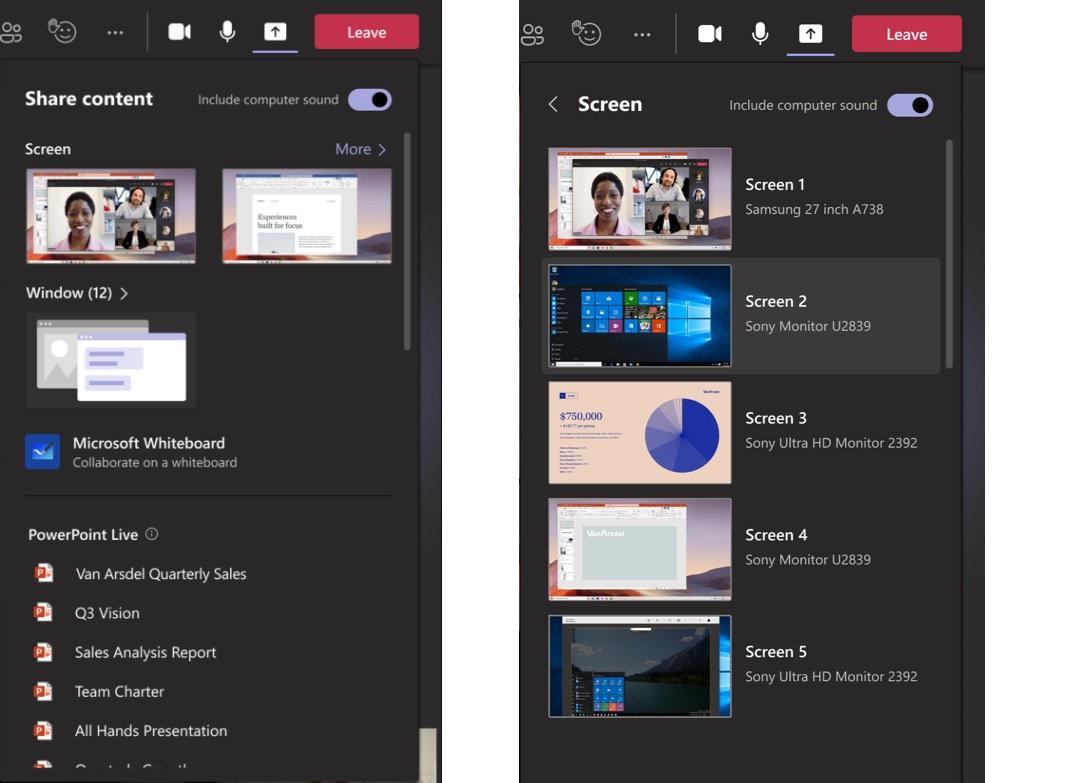 For example, users can now easily share their screen, window, content of Whiteboard and PowerPoint.
Screen: This option lets you share your entire screen. Unlike the old Share Tray, if you've two monitors, you'll see them listed in the new Share Tray.
Window: You can select the option to see a list of all the Windows you have open and select one of the windows to start sharing.
PowerPoint Live (rolling out): This lets you share a PowerPoint file.
There's also a new option that lets you quickly Include Computer Sound.
FreeHand by InVision: You can use this option to share InVision's content with participants.
In some cases, users may notice a delay when accessing a few items in the share tray. This can happen due to latency where items will take a few seconds to load. Microsoft previously confirmed that it's trying to improve load times and a future update will address the latency issues.
In addition, Microsoft Teams for macOS is set to get support for noise-based cancellation and new presentation experience in the coming weeks. New features are also planned for Teams on Android and iOS.