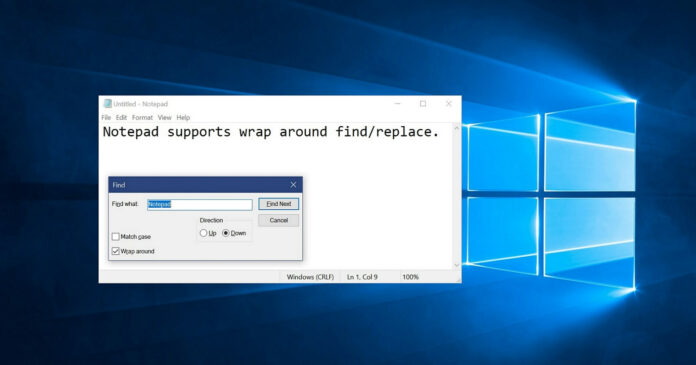 Notepad, which remains one of the most popular apps on Windows 10, will start receiving updates more frequently with the Sun Valley update. In the next feature update, Notepad will become a separate Store-updateable application and it will be moved out of the Windows Accessories folder.
By moving Notepad to the Store, Microsoft should be able to service the text editor with new features and improvements regularly. Currently, Notepad updates are tied to Windows 10's two big feature updates, which are released between April-May and October-November.
To facilitate Notepad's upcoming change, Microsoft has quietly updated the text editor with a new alert box that will remind users when a new version is available via the Store. As shown in the below screenshot, the alert allows users to launch the new version of Notepad after it has been updated via the Store.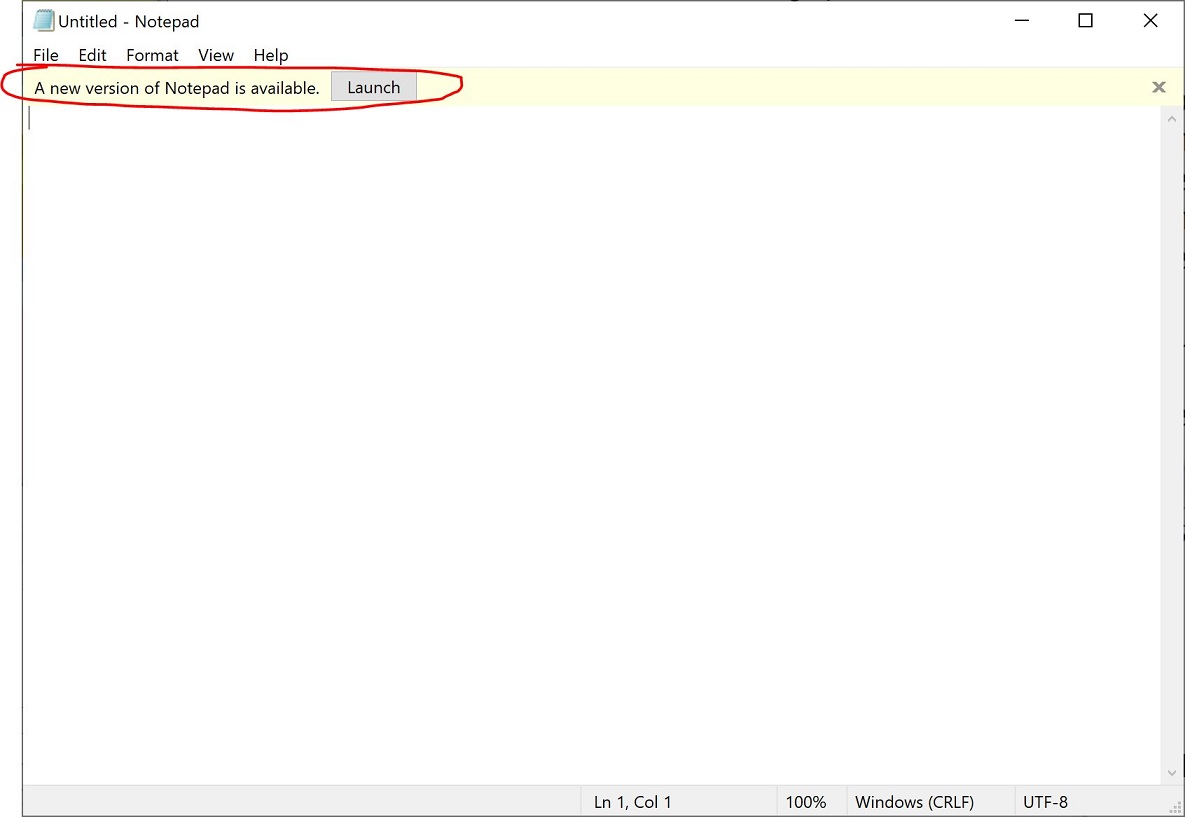 It also appears that the Notepad app is now able to communicate directly with Windows Store and it can alert users when a new update is available for download/installation. These updates will apparently require users to restart the Notepad instance and users will be asked to save their work.
This new Notepad is currently live in the preview builds and it will be released globally as part of the long-rumoured Windows 10 version 21H2 "Sun Valley Update". If you want to test the Store version of Notepad, which comes with a new Fluent icon, you will need to join the Insider program and download the latest bits from the Dev Channel now.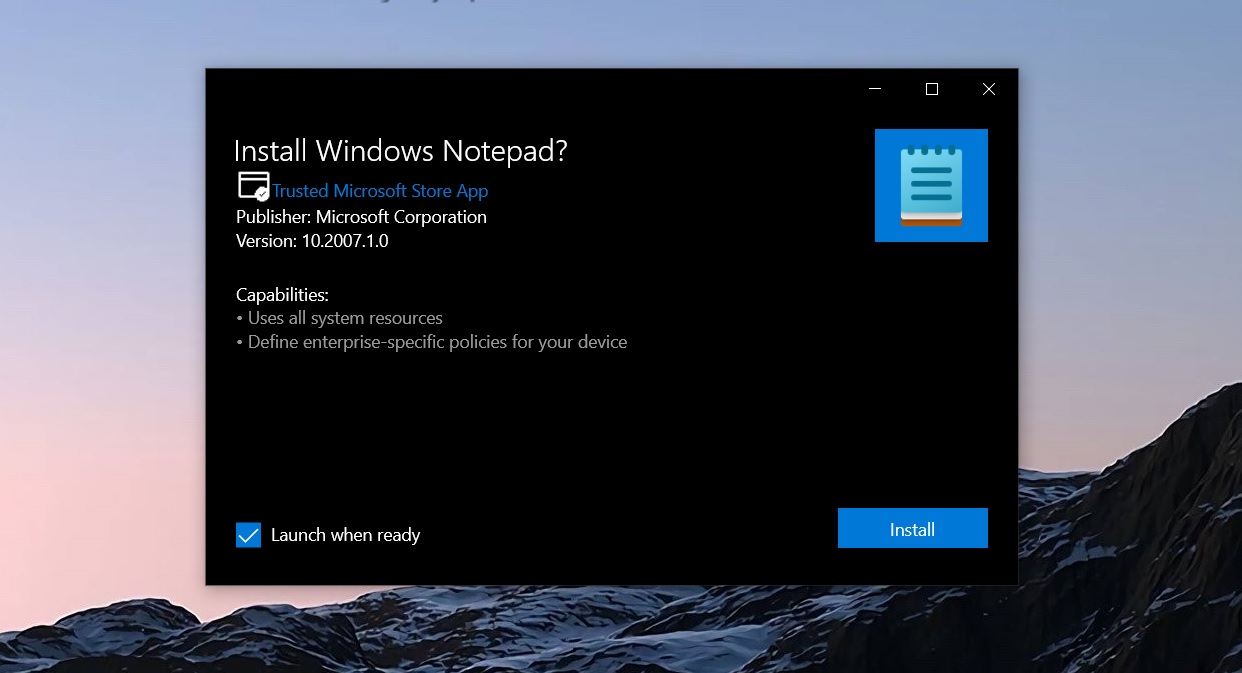 In addition to Notepad, it's possible that Sun Valley will also bring other classic apps to the Windows Store. Apps that will be moved to the Store will have their own section and presence on the Microsoft Store, and they can be updated without installing a new feature update.
Windows 10's Sun Valley update is currently scheduled to launch in the second half of the year, presumably October or November. If everything goes as per the original plan, this version will be finalized in June.
Microsoft officials have already confirmed that the future of Windows is going to be exciting and incredible.
Sun Valley update teaser is expected in the coming weeks.