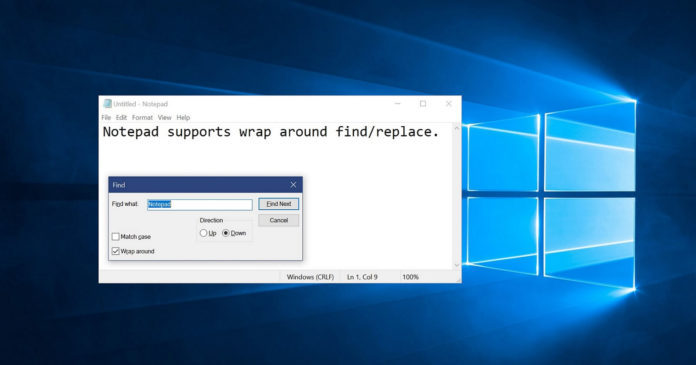 Microsoft recently released another Windows 10 21H2 "Sun Valley Update" test build to testers in the Dev Channel. Build 21337 includes several new features and it is also the first build of the next feature update which makes Notepad a separate Store-updateable application.
Windows 10's Notepad app has got quite a bit of attention in 2020 when the tech giant updated it with a few new features. In Build 21337 or newer, Notepad updates will be automatically pushed via the Microsoft Store.
That's a step in the right direction because it means you'll be able to get access to new Notepad features outside of the major Windows 10 feature updates.
Notepad could soon become even better
Notepad has been included in Windows ever since Windows 1.0 and it has been updated with every Windows release. According to the official release notes, Notepad was last updated with support for expanded line-ending, wrap-around search, and an indicator for unsaved content.
By moving the famous text editor to Microsoft Store, it can now be updated like any other store app and it won't be tied to the OS updates. It will also allow Microsoft to respond to issues and feedback faster, and address the problems via separate Store updates.
It's worth noting that the Notepad update is limited only to Windows 10's Sun Valley test builds, which is the version that is to be released in October/November. At the moment, it's unclear if Notepad will also receive updates via Windows Store on older versions of the OS, such as version 21H1 and 20H2.
We also don't know if there are any major features (dark mode?) and improvements planned for Notepad. It also appears that Notepad has been moved out of the Windows Accessories folder and it will have its own place in the Start menu.
As long as Notepad is offered as a straightforward text editor which doesn't include unnecessary junk, the Store-update support and new features shouldn't be a problem for most users.
What do you think?