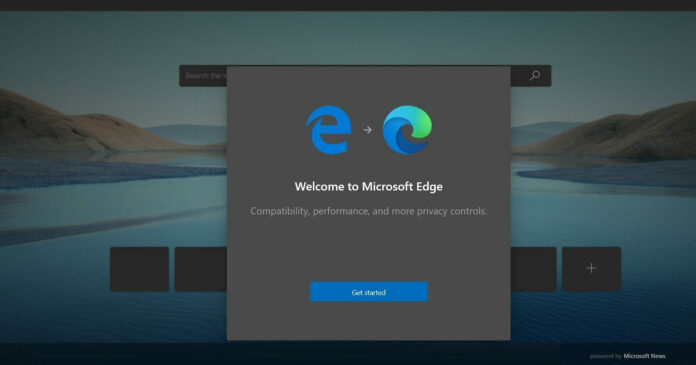 Microsoft 365 services have seen immense usage in the light of work from the home period. Earlier this year, Microsoft detailed a number of new features for Office 365 services, starting with Outlook integration in Windows 10's default browser Microsoft Edge.
Microsoft announced that paying enterprise and customers with their free accounts will be able to access Outlook emails on Microsoft's New Tab Page. This is similar to the long-existing Microsoft's Meet Now integration in Windows 10's taskbar or Outlook.com that allows for video calling.
Like the Meet Now integration in Microsoft Edge, it would take the form of a pop-up on the browser's first page (NTP). As you can see in the below screenshot, incoming emails can be accessed directly from the new tab page and the three most recent emails will appear within the pop-up.
To get started, open Microsoft Edge's NTP (homepage) and click on the plus sign next to the current quick links. Under suggestions, select Outlook.
Sign in to Outlook with the same account you use for Microsoft Edge for this feature to work properly. Once enabled, you can also send an email or click on the event button to generate a meeting in Outlook, which can be synced across all other services like Microsoft Teams.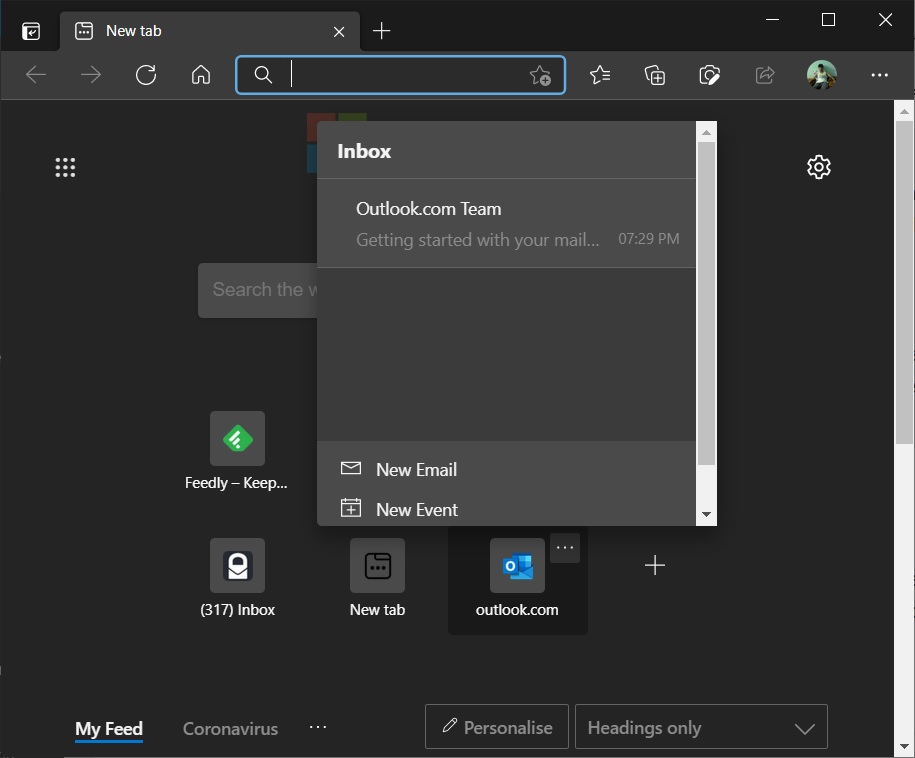 You can still click on the Outlook icon to open the website on a new tab page.
In addition to Outlook integration, Microsoft is also exploring better support for web apps in Google Chrome and Chromium Edge. One of the features will enable support for the "Open With" dialog box on Windows 10.
Microsoft's proposal will allow the web apps to appear alongside other apps on Windows 10 when users click on URL protocols, such as mailto://. Once enabled, web apps can register themselves for various protocols and it will also enable support for multiple browser profiles, which should benefit apps like Outlook.
The software giant is also testing support for reverse image search, Microsoft Office integration, and other features in the latest preview build of Edge.