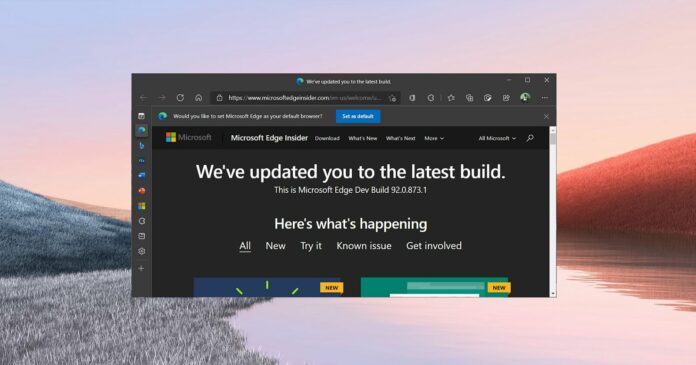 Yesterday, Microsoft Edge version 92 started rolling out to testers in the Dev Channel and it comes with two new undocumented features – Officer Viewer and Windows Search integration. The two new features had been under testing for a few months and more users can now test them out by installing Edge Dev 92.
With version 92, Microsoft Office documents are heading to Edge browser. The new feature called "Office Viewer" will allow you to open Microsoft Word, Excel, and PowerPoint documents right in your browser with a single click. This feature is in the early stage of development and compatible with the Windows and Mac versions of Edge.
To enable and use Office Viewer, open Edge Settings > Downloads and enable the option "Quickly view Office files on the web using Office Viewer". Once enabled, you can view Office files within Edge instead of downloading.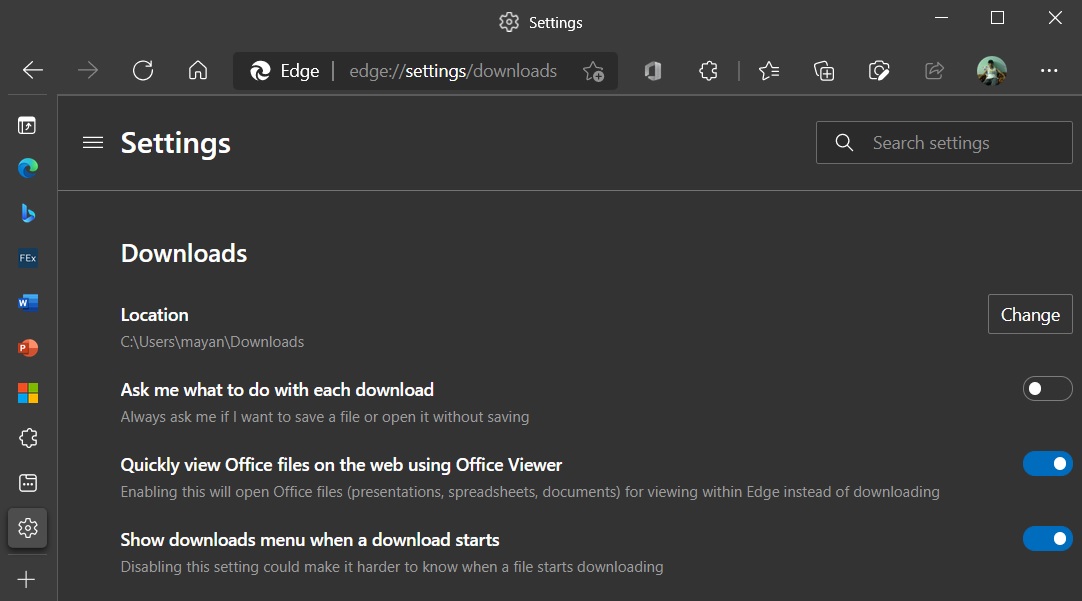 Microsoft 365 integration in Edge should save you some time considering that you currently need to download the files and open them within Office apps.
Plus, besides eliminating the need for Office desktop apps, Edge's Office Viewer uses Microsoft Office online and it can also protect you against the malware delivered via Office files.
Windows Search integration
The second new feature is Windows Search integration, but it doesn't seem to be working in the production builds of Windows 10.
As we reported recently, Microsoft is looking to integrate the Chromium Edge with the search box in the taskbar. Once enabled, Windows Search will fetch information from Microsoft Edge. For example, you'll be able to launch a taskbar search and discover your browsing history, recent tabs, bookmarks (favourites) and more.
As you may be aware, Windows Search currently lets you look for files and folders stored in the local storage. You can search Bing and enterprise customers can also search for files within their organization.
With this new feature, Microsoft is adding Edge integration to Windows 10. To enable search integration, open Microsoft Edge > Settings > Profiles.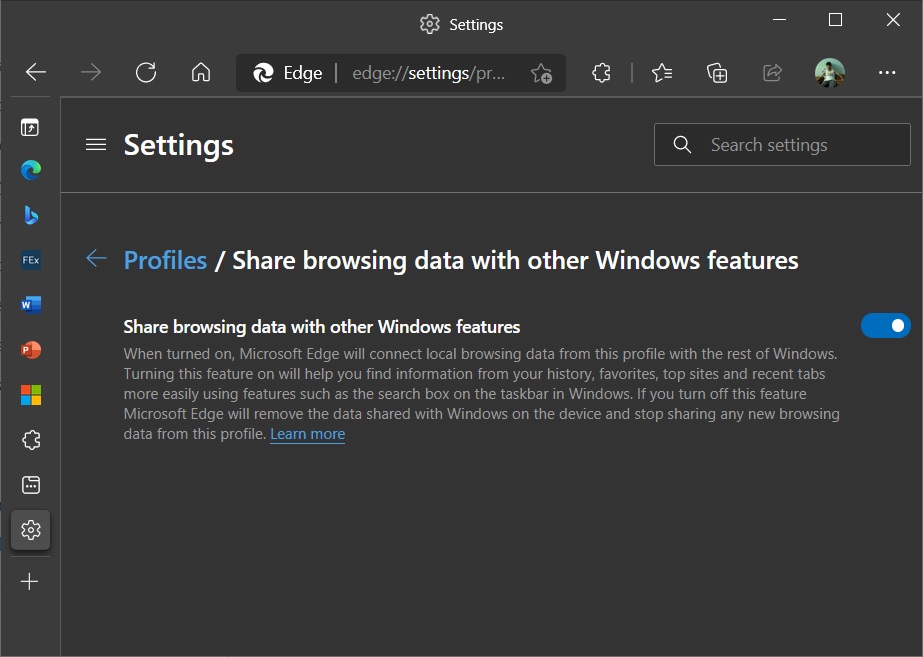 The feature is currently not working and it could require newer Windows 10 updates.
It's also possible that Microsoft could use Edge's Windows Search integration as a replacement for the Windows Timeline cross-device sync feature, which is going away with Windows 10 Sun Valley update.
The good news is that this feature is optional and you can turn it off if you don't want Windows Search to monitor the Edge history.