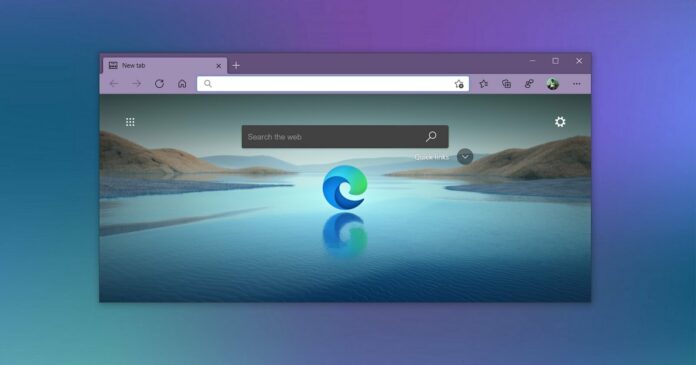 Managing the flyout menu for downloads, history and favourites is about to get a whole easier in Microsoft Edge. In the Canary channel, Microsoft has started testing new controls for the flyout menu that will allow the browser to remember the last pinned location of downloads and other hubs.
Microsoft has been working on a new toolbar experience for a while now and the tech giant's plan is to allow users to access their history, collections or downloads instantly without navigating to different pages of the browser.
The new hub/pane view for downloads, collections or history is still optional and users need to pin it manually. In the latest effort to improve the flyout menu experience, Microsoft is testing a new feature that will allow the menus to remember whether they were previously pinned.
As per the flags menu, this feature is coming to Mac, Windows and Linux.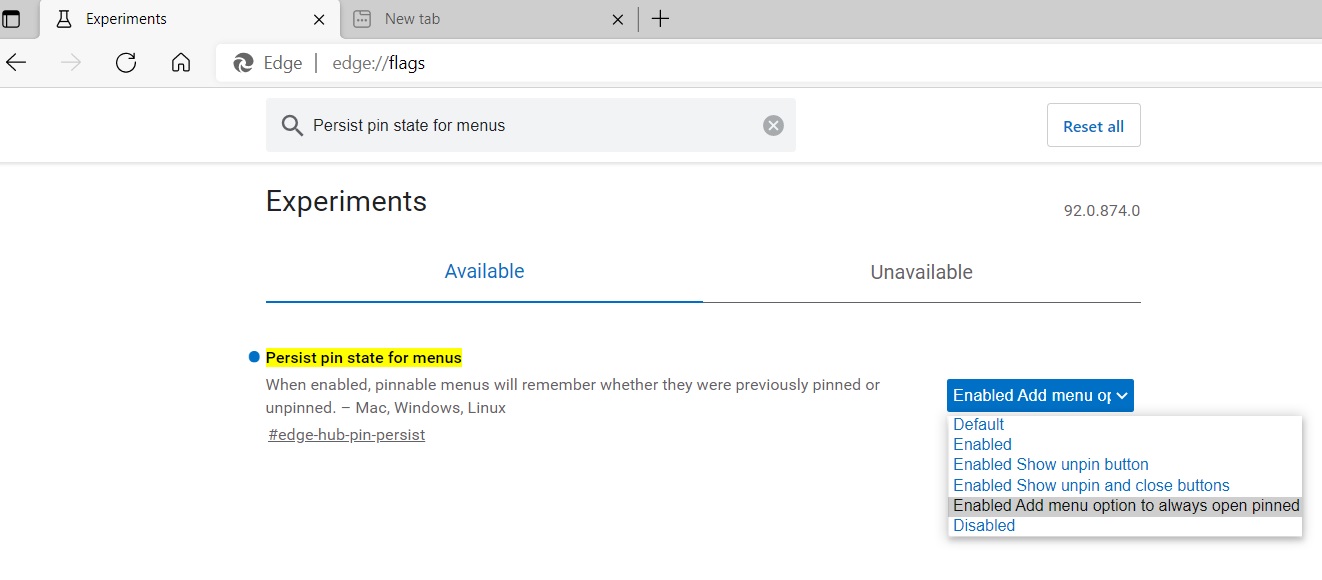 "We've heard feedback from some of you that you'd prefer to have the new Favorites, History, Downloads, and/or Collections panes remain pinned until you decide you're done, rather than unpinning automatically when the pane is closed," Microsoft said.
To facilitate this feature, Microsoft has added a new flag "Persist pin state for menus" and it comes with three options.
The first new option will add a unpin button. If you select this option, Edge will replace the close button in the flyout menu with an unpin button. If you want to close the flyout, simply click on the menu icon (Favourites or Collections) in the toolbar.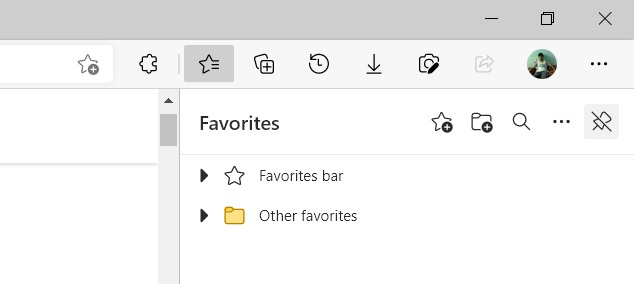 The second options lets you have both unpin and close buttons. If you use this feature, you will see two options in the pane – unpin and close.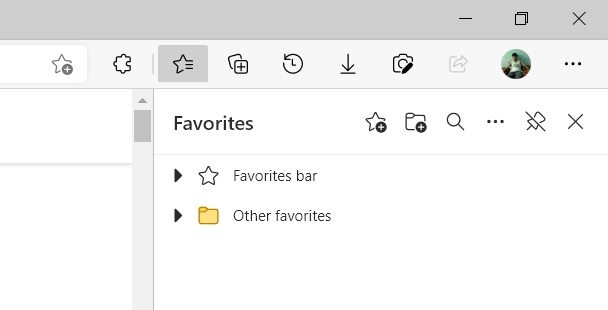 The third experimental design will add a new option in the "…" menu of the hubs that will allow Favorites or Collections to always open as a pane until you disable it manually.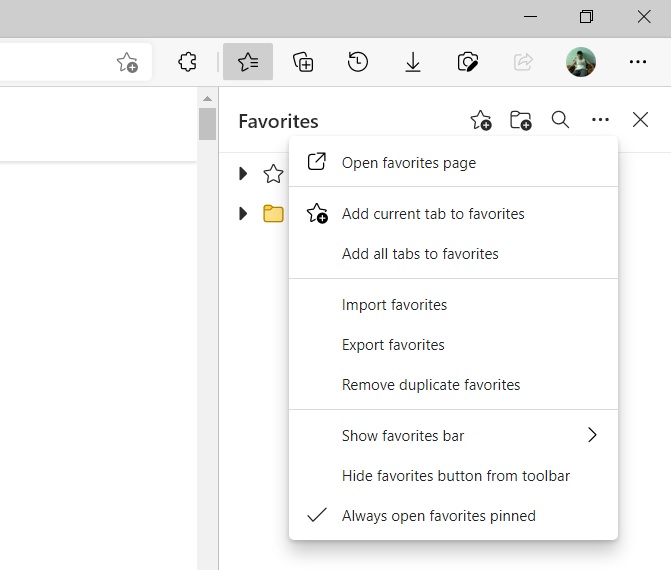 You can still open the full page for these hubs by middle-clicking or control-clicking on the toolbar icon.
Microsoft is currently looking for feedback from users and the company wants testers to use these new options for one or two days before sharing their opinion.
The experimental flag is available in the Edge Canary channel (Build 92.0.874.0+) and it's coming to the Dev channel soon.
It's also important to remember that these new options are currently only enabled for Favorites and Collections, but Microsoft will update the Downloads hub with the same functionality in the near future.