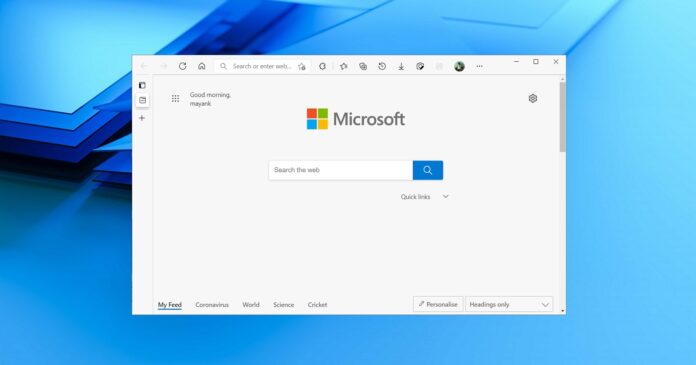 The legacy Microsoft Edge was by far the best PDF reader for Windows 10. Chromium Edge also comes with an excellent built-in PDF reader. However, until now, Chromium Edge has been somewhat lacking in that department, especially when compared to the legacy version.
In January, Microsoft revealed that it was working on a new search tool for Edge's PDF reader. As per the experimental flags and new features spotted in the test builds, Microsoft now appears to be working on a more capable in-browser PDF reader.
One feature I'm particularly excited about is "pick up from where you left off". Currently, when you open PDF documents in Edge or Chrome that you stopped reading at a specific page, they open to the beginning of the file. If you close the file, you'll have to manually go to where you left off.
In the next version of Microsoft Edge, which is expected to arrive later this year, you can soon resume reading from where you last closed the document.
Better text selection in PDF documents
In Edge 89, Microsoft enabled a feature that enables a more consistent text selection experience in PDF documents.
With version 91, Microsoft is planning to make additional improvements to this feature, so you can get a smoother and more consistent text selection experience across PDF documents.
Scrolling improvements
Microsoft Edge update will also ship with multiple scrolling improvements. For example, you can soon scroll through each page or two pages when you view documents in a two-page layout.
Likewise, Microsoft is testing performance improvements to enable a smoother scroll experience in documents. This should hide white bars that appear when you scroll through long PDF files.
Another new feature will allow users to open optional thumbnails sidebar experience, which is already available in Chrome. This will allow users to navigate through the documents using thumbnails, which will appear on the left sidebar.
PDF with signatures
Microsoft Edge users will be able to validate the signatures on PDF files.
Some features are already live in the Canary builds and Microsoft is expected to detail the scrolling improvements later this year.