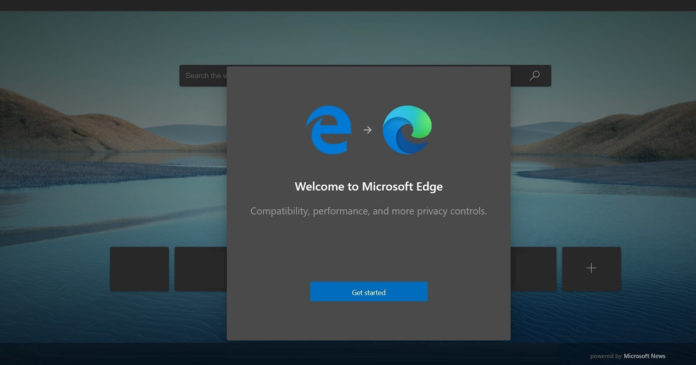 Microsoft Edge 89 update, which is based on Chromium 89, is now available for Windows 10 and macOS. To download Microsoft Edge 89, you would need to check for updates manually or you'll receive it automatically in the next few days, according to a statement from Microsoft.
In Edge 89, Microsoft is introducing sleeping tabs, vertical tabs, intensive throttling to improve the browser's performance and startup boost – a new feature that will significantly reduce the launch time of Edge on Windows 10.
In addition to these new features, Microsoft is also rolling out improvements for the built-in PDF reader, privacy settings, group policies, security, and more. For example, there's a new policy for enterprise customers to prevent the installation of extensions from stores other than Microsoft.
List of new features in Microsoft Edge 89
Sleeping tabs (now generally available)
Startup boost.
Vertical tabs layout.
Intensive resources throttling.
Improvements to PDF selection.
Autofill now supports birth date.
Extensions menu.
New group policies.
Sleeping tabs
By default, Microsoft Edge will now put inactive tabs to sleep to reduce both CPU and memory usage. This feature was announced last year and Microsoft has now decided to enable it for everyone.
In a statement, Microsoft noted that sleeping tabs optimize the browser's performance by freezing inactive background tabs after a set amount of time. Tabs will fade when they're sleeping and CPU/RAM resources will be released, but this will not affect the content inside the sleeping tab.
Microsoft observed that sleeping tabs can reduce CPU usage by 26% on average compared to a non-sleeping tab. Likewise, it can also reduce memory usage by 16% on average, but the exact outcome depends on the number of tabs you've open and your system configuration.
Apparently, the results are more noticeable when you open several tabs. It's also worth noting that Edge will not freeze payment gateways and other important tabs.
Startup boost
Startup boost is a new feature that will boost the load times by up to 41% depending on the configuration of your Windows device.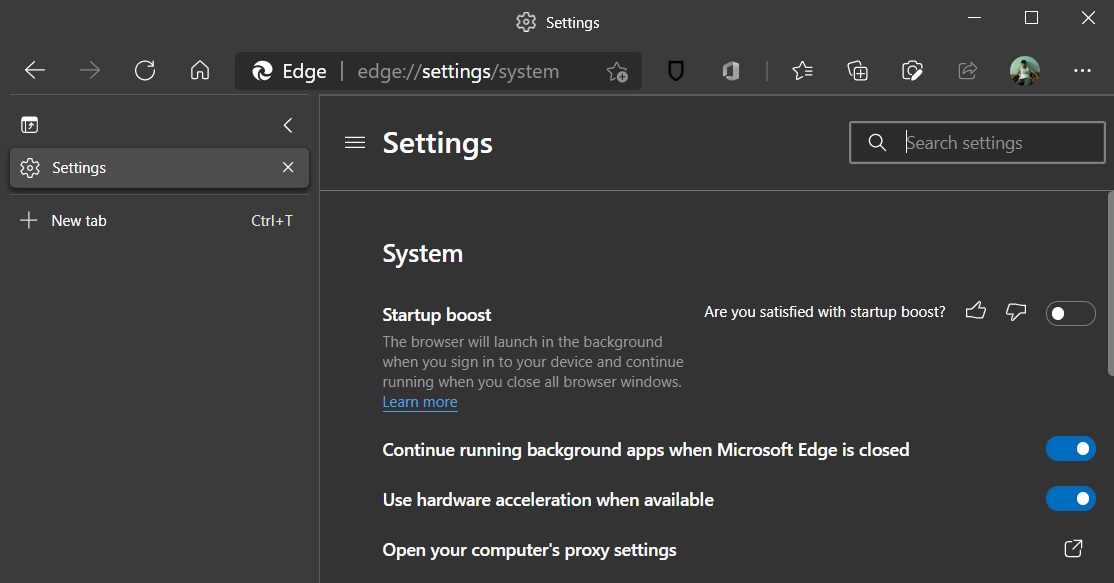 When enabled, Startup boost will start Microsoft Edge processes in the background when a device is powered on. As a result, Edge will launch faster, especially if you close it and restart your device, and open it again.
Vertical tabs layout
In Edge 89 or newer, vertical tabs layout is now generally available.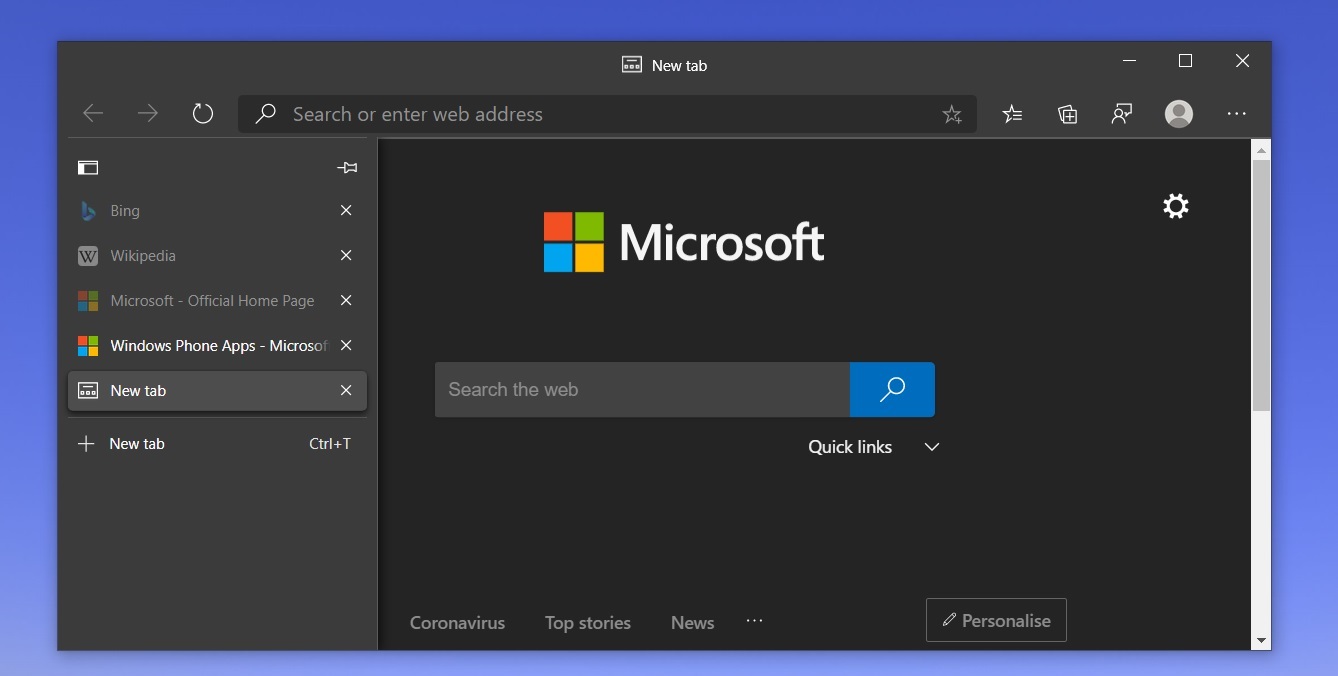 Vertical tabs layout has been designed to make it easier for users to manage a large number of open tabs and they appear on the left-hand side of the browser window.
Intensive throttling
Microsoft has also enabled support for intensive throttling, a feature created by Google engineers for Chromium. This feature is supposed to reduce resources usage by prioritizing your active tab over the others in the background and it could also extend the battery life.
The process involves throttling JavaScript and it will not have any impact on background activities, such as music and notifications.
PDF and printing improvements
Microsoft is improving text selection in PDF documents opened in Edge to reduce issues in certain documents.
Another feature is the ability to customize scaling while printing webpages and PDF documents.
The scaling options include –  'Fit to Page', 'Paper Size', and 'Actual size'. The third option would ensure that the size of the document remains unaffected and quality of the original document will be retained.
Extensions menu
Microsoft Edge is also getting the all-new extensions menu from Google Chrome.

This will allow you to easily manage your extensions and hide/pin extensions.
However, there's a catch – the extensions menu is rolling out via a server-side update for Edge version 89 and it will show up on all devices by the end of the month.
Other improvements
Edge autofill has been updated to include your date of birth. Like addresses or emails, you can edit and delete date of birth information anytime by visiting Edge settings.
Developer: You can now turn off the warning "Disable developer mode extensions".
Autofill suggestions will now include content from Windows Clipboard. This works only when you click on the text field for a phone number, email, etc.
New group policies for enterprise customers.
How to get the update
Microsoft Edge will be updated to version 89 automatically, but you can always check for updates manually by visiting Settings > About.
Remember that the update is still rolling out in some regions and it will show up for download in the next few days.