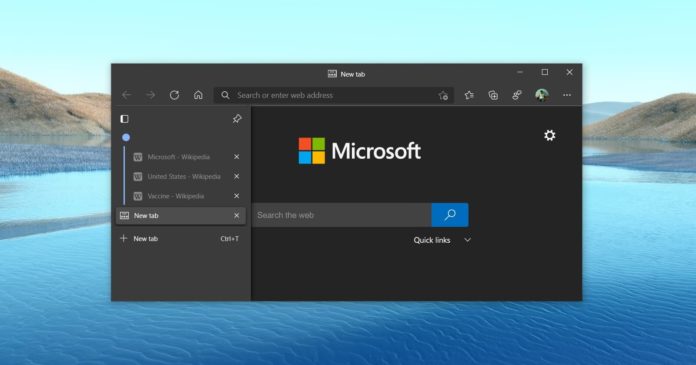 Microsoft Edge could be getting two long-overdue features – new search capabilities in PDF documents and improved touch support.
No, Microsoft Edge won't compete with full-fledged PDF editors like Adobe, but it's slowly getting back features from legacy Edge (also known as UWP Edge).
If you downloaded a PDF file with the previous Microsoft Edge, you'd have noticed Edge's excellent PDF rendering capabilities. You could navigate to a page, browser documents in two-pane views, zoom in and out smoothly, and then highlight important points.
These features are now available in Chromium-based Edge and Microsoft is also restoring the new search tool for PDF documents.

In Edge Canary, users can now access a new 'search' icon at the top of the page, which allows you to search for terms available in the PDF document.
Inking capabilities for touch user
With Chromium Edge, Microsoft recently introduced a new feature called 'Web Capture', which allows users to take a screenshot of the web content and then copy to the clipboard.
In Edge Canary builds, Microsoft is experimenting with a new feature that will allow you to draw on screenshots taken with Web Capture. This option could be handy for those with pen and touch-supported device.
The feature is currently rolling out with Canary builds of Microsoft Edge, and it's unclear when it will arrive for the general public.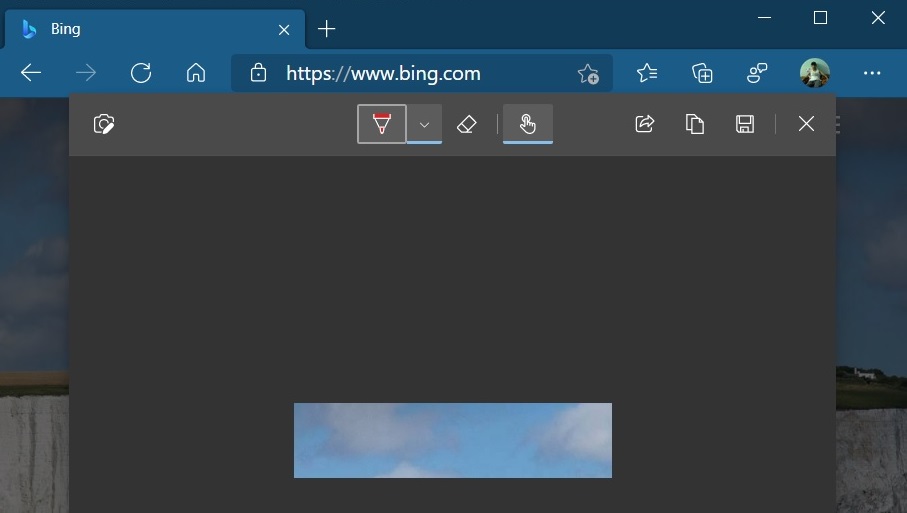 It's worth noting that users will not see the inking option if they aren't using a supported device. Nevertheless, it's already possible for non-pen or non-touch users to turn on the inking feature in Microsoft Edge and draw using their mouse.
The feature also appears to be in the early stage of development and it doesn't appear to be working even with compatible hardware.