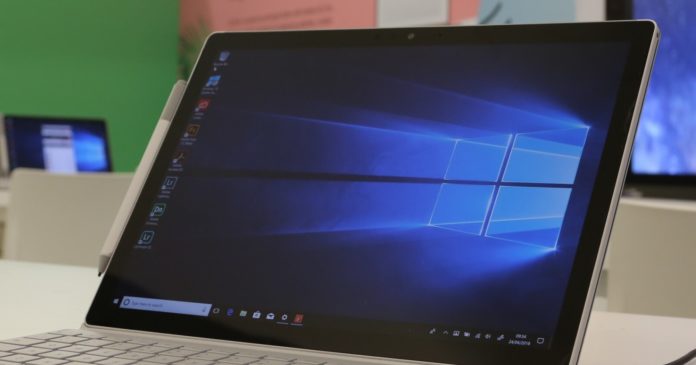 For the past few months, Microsoft has been working on an optional feature called "News and Interests" that will show Google Discover-like news and interests-based stories on your taskbar. In addition to news, Microsoft will also display detailed weather information.
This feature is part of the Windows Search and Shell, and it can be updated via smaller Windows Updates. In fact, Microsoft is also able to improve the basic user interface and add minor new features via server-side updates, which are pushed using the Windows Search service.
In the latest update for Windows 10's taskbar newsfeed, Microsoft is introducing support for a full-fledged personalization panel. To access the new personalization menu, you need to click on the "Manage interests" button that will launch Microsoft Edge to help users select the topics that they're interested in.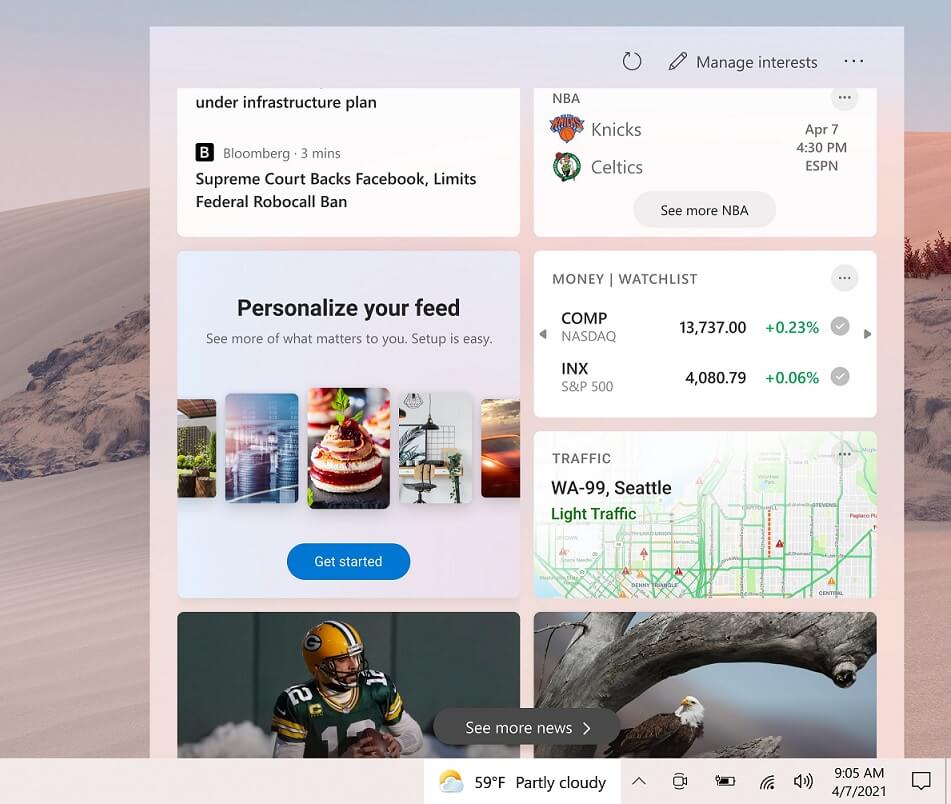 As you can see in the screenshots, you can view the personalization page by clicking on the "Get started" button. On the next screen, you can click on the "My interests" option to customize the feed with topics and publishers you want to follow. For example, you can update the newsfeed to include news from entertainment, sports, and other categories.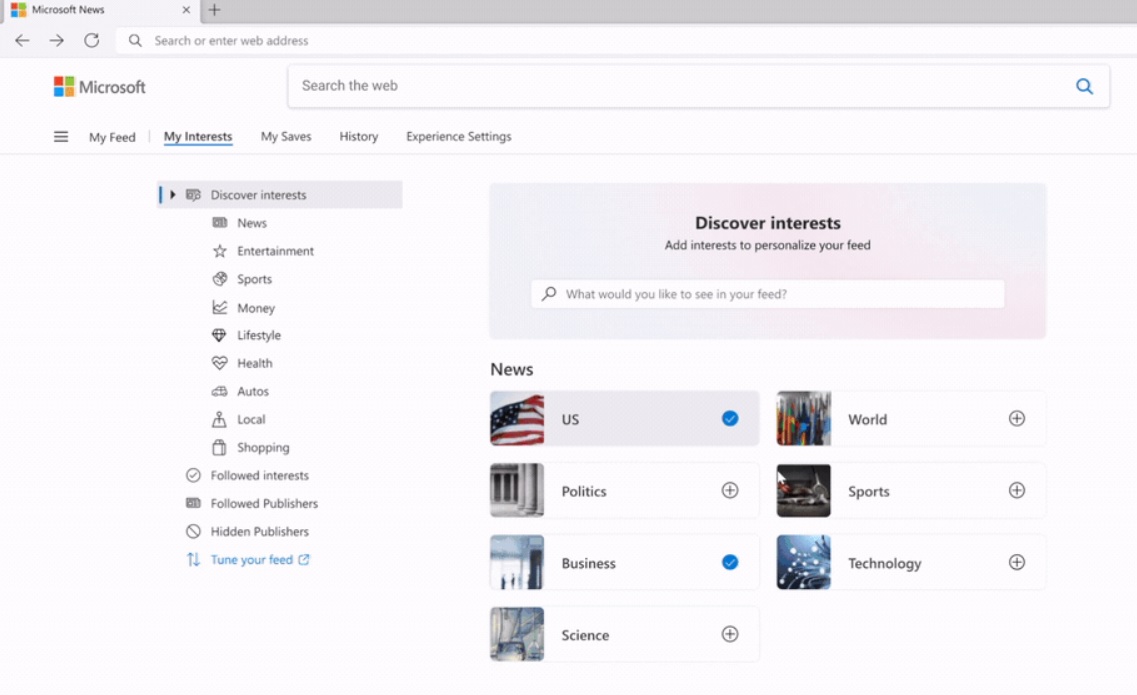 If you select a topic and click on follow button, you'll see more stories about it. If you don't like a story, you can right-click to hide it.
There's also a new "My interests" page, which has been designed to tune your feed by adding publishers from Microsoft's news network. The featured publishers include Fast Company, Bloomberg CNN, Fox News, and more.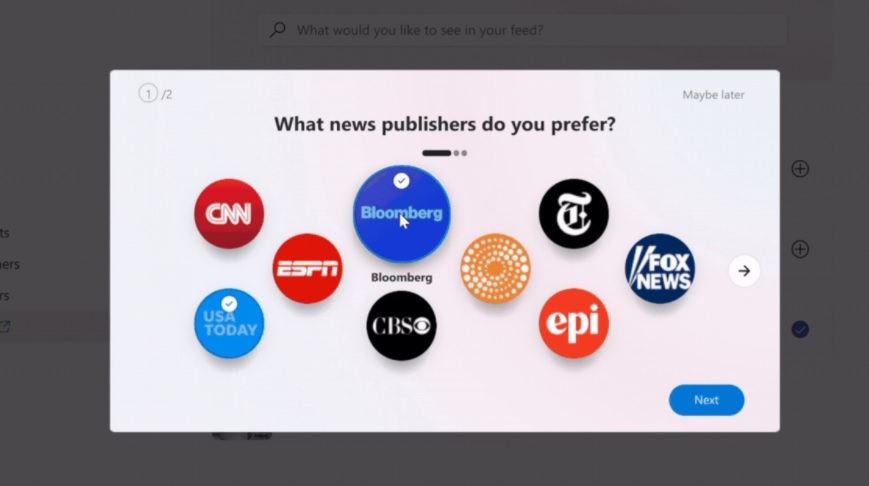 If you change your mind, you can always manage the publishers from the "Followed Publishers" menu on the left navigation pane.
Remember that you need to use Microsoft Edge (Chromium edition) to access these taskbar newsfeed settings. The page cannot be accessed via Google Chrome, Firefox or other browsers.
Microsoft is currently rolling out these improvements to select testers in the Windows Insider program. The feature is available in select locations only. At the time of writing this, taskbar feed with a personalization menu is rolling out in the United States, the United Kingdom, Canada, Australia, and India.
The global rollout is scheduled for later this year and no specifics were provided by Microsoft in their last announcement.
Taskbar newsfeed and memory usage
When the feature is enabled, it will still run in the background to give you the latest information when you open it the next time. In our tests, we observed that it can take up to 150MB of RAM or more depending on your hardware and suggested contents.
However, "News and Interests" is optional, so if you don't use it and unpin it from the taskbar, it will not eat memory or CPU.