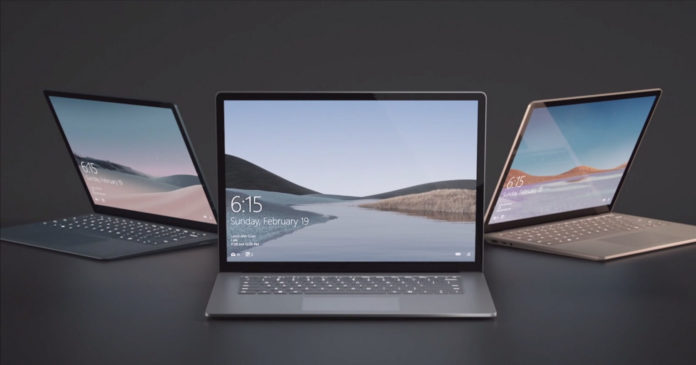 Surface Laptop 4 and Surface Headphones 2 have been seeing a lot of rumours pointing to a possible release in April, and a new support document accidentally published by Microsoft has finally confirmed the reports.
We're already been hearing plenty of rumours about Surface Laptop 4 – including purported specifications and benchmarks for both Intel and AMD. According to people familiar with the company's plan, Microsoft has been planning a virtual event to announce the Surface Laptop 4 in the third or fourth week of April.
As noted at the outset, what seems like further evidence of Microsoft's next-gen has turned up in two download pages – firmware for Intel and firmware for AMD. At the time of writing, the download pages are still live, but they appear to be placeholder and users cannot download the actual firmware yet.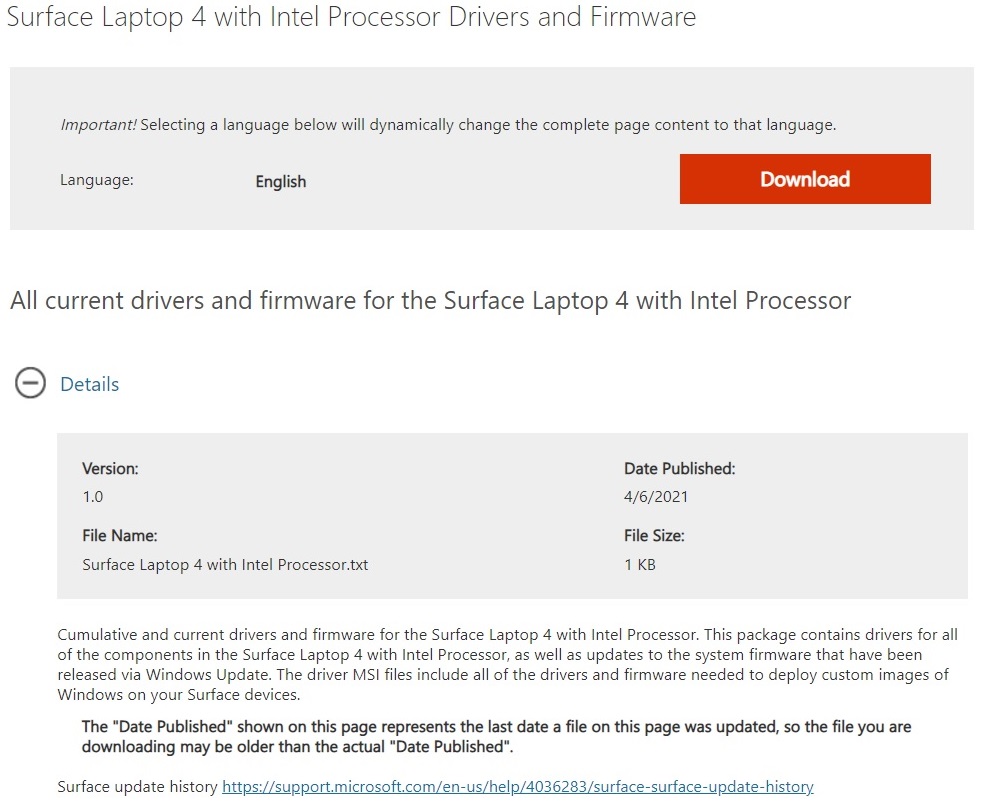 The firmware page also confirmed that the Surface Laptop lineup will retain the AMD and Intel options.
Surface Laptop 4 rumours
We have heard a lot about the Surface Laptop 4 specs through multiple sources. According to reports, Microsoft's next-gen laptop will be using an outdated AMD processor part of the Ryzen 4000 series chip, but it will be marketed as 'Surface Edition' CPU
According to benchmarks, Microsoft has been testing Surface Laptop refresh with 'AMD Ryzen 7 Surface Edition' CPU and integrated 'RX Vega 8 4000'. This integrated GPU is normally used in laptops with Ryzen 4000 CPUs.
Based on the scores, it appears that the device would be using an eight-core Ryzen 7 4800U, which offers better performance than the Surface Laptop 4. According to our own sources, both Surface Laptop 13-inch and 15-inch variants will be offered with AMD processors.
Intel's 11th-gen model with Xe graphics and 16GB of RAM could also give the device a boost. In benchmarks, one variant of Surface Laptop is listed with Intel Core i5-1135G7, which is part of the Tiger Lake-U lineup and it supports Xe graphics.
In addition to Surface Laptop 4, we're also expecting Surface Headphones 2 and other accessories at the virtual event.