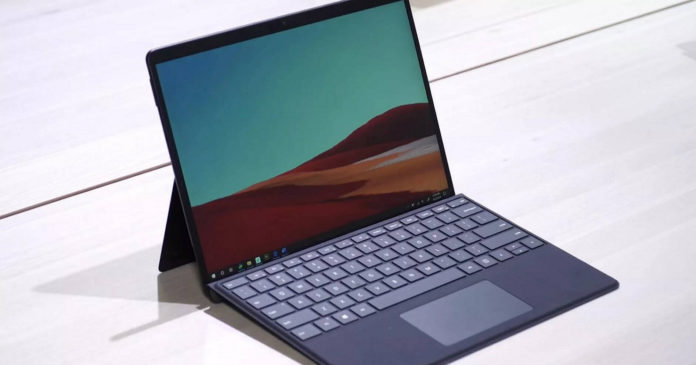 Windows on ARM devices have been around for nearly five years and these laptops run ARM-based chips by Qualcomm. Microsoft's own device uses an ARM-based SQ processor, which was created by Surface and Qualcomm.
There's no denying that Windows 10 on ARM is a great idea but it's far from perfect, with Microsoft's own laptops like the Surface Pro X facing considerable performance and compatibility issues. In fact, Apple's M1 pretty much destroys the Surface Pro X in the benchmark tests, even when running Windows 10 via virtualization.
The compatibility problem is in the hands of Microsoft and the tech giant has already promised support for x64 apps but better performance would certainly need help from Qualcomm.
The good news is that Qualcomm is planning to take on Apple's M1 laptops with the third generation of its high-end CPUs for Always Connected PCs. We've already seen a number of leaks regarding Snapdragon 8cx Gen 3, which we expect to see sometime in the fall.
Today's leak comes courtesy of a benchmark listing made public last week and it merely shows an early prototype running on "Qualcomm Reference Design (QRD)". Based on the timing and the past history of the Qualcomm processors, the assumption is that this is the next-gen CPU for Windows 10 on ARM.
According to the benchmark, Qualcomm is currently testing a variant of Snapdragon 8cx Gen 3 with eight cores and a clock speed of 2.69 GHz. The listing does not provide any other details about the rumoured Apple M1 rival from Qualcomm, but it's another confirmation that the chipmaker is actively testing new CPUs for Always Connected PCs.
The single-core difference between Apple's machine and Qualcomm's rumoured processor is still huge, but Qualcomm seems to have made progress in the multi-core performance, as shown in the benchmarks comparison chart created by us.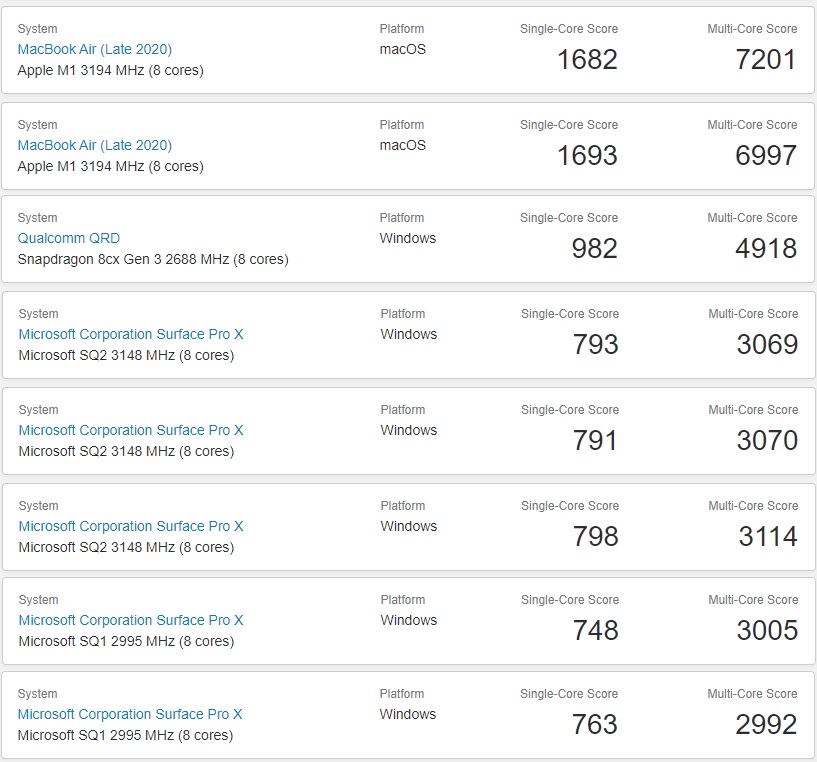 In early benchmarks, Snapdragon 8cx Gen 3 has fetched better results than Microsoft SQ2 and it also appears to be as fast as Intel Tiger Lake-U.
It's worth noting that the benchmarked processor is an engineering sample and the final product will produce better results. Microsoft's emulation tool is also in beta, which could very well impact performance in such benchmarks.