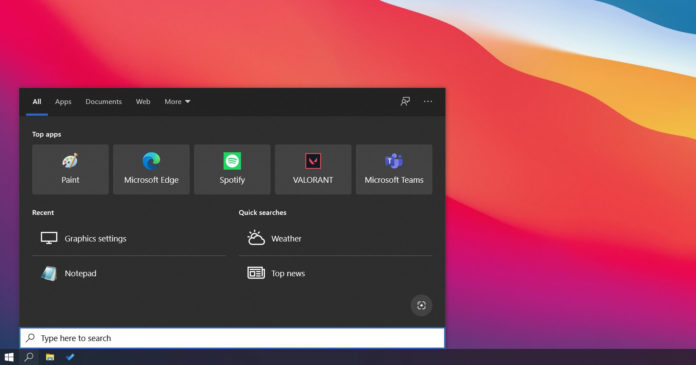 Windows 10's taskbar search is one of the most powerful tools in the operating system, and part of the reason for that is its strong integration of Microsoft services. To date, though, it has lacked decent integration with Microsoft Edge, relying on half-baked tie-ins.
Today, that changes, as Microsoft has started testing a new feature for Chromium Edge that will enable deep integration with Windows Search, also known as Start menu search or taskbar search.
In version 2004/20H2 or newer, Windows Search will be able to directly pull information from Microsoft Edge. So, if you've opened a tab in Microsoft Edge, it can be found directly via Windows Search.

Your favourites/bookmarks, browsing history, top sites and recent tabs will also appear in Windows Search results. In fact, if you've enabled sync in Microsoft Edge and the browser is installed on your mobile devices, you'll be able to access your mobile browsing history too.
It's worth noting that the integration is completely one way, which means you cannot use Microsoft Edge to find your files on Windows. As you can see in the above screenshot, this would be an optional feature and it will connect local browsing data from the current synced profile with the rest of Windows.
According to Microsoft, you can disable this feature anytime and Edge will remove the data shared with Windows and pause the integration.
This functionality is available for some testers in Microsoft Edge Canary and it's simple to set up, but it doesn't seem to be working at the moment.
Other improvements coming to Windows Search
As you're doubtless aware, the search box in Windows 10 currently supports the light theme only, which may not be ideal for those who prefer a consistent dark experience.
Thankfully, Microsoft is also testing native dark mode support for Windows Search and the feature is already live in beta builds.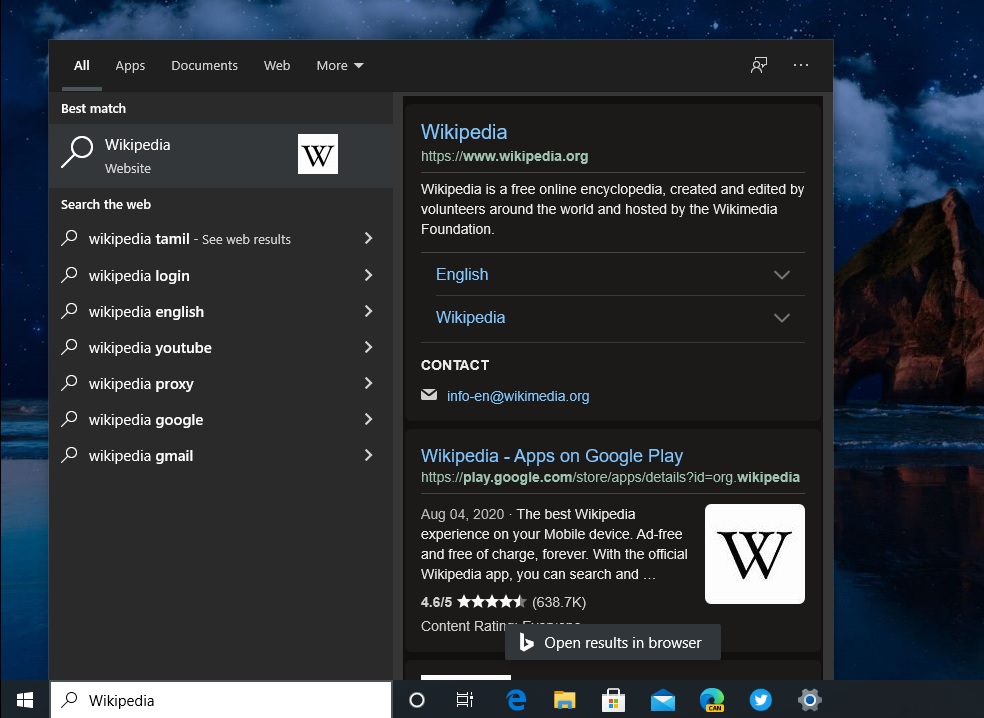 In addition to Edge integration and dark mode, there are plans to enable weather and news widgets within the Windows Search layout.