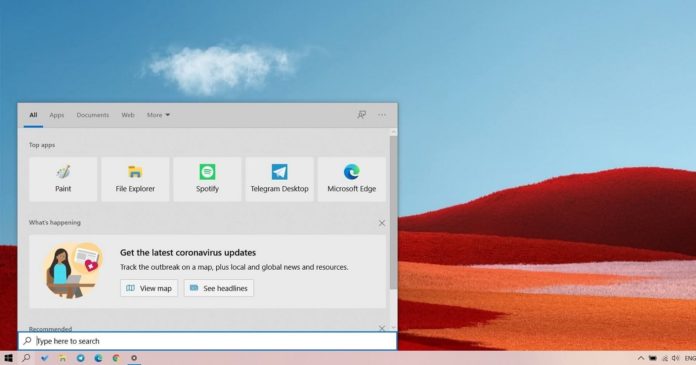 In early 2020, Microsoft recently started experimenting with a weather tile in Windows Search and it apparently generated mixed reactions in the user community. Weather tile was removed for some users and it looks like Microsoft is now rolling out a better version of the same functionality.
Starting this week, Microsoft has enabled a larger weather tile in the search UI, showing the current and upcoming weather conditions/temperature in the top left corner. Users can click on the 'see full forecast' option to launch the Weather app.
If the weather app is not available, Microsoft will display additional information within the search result page.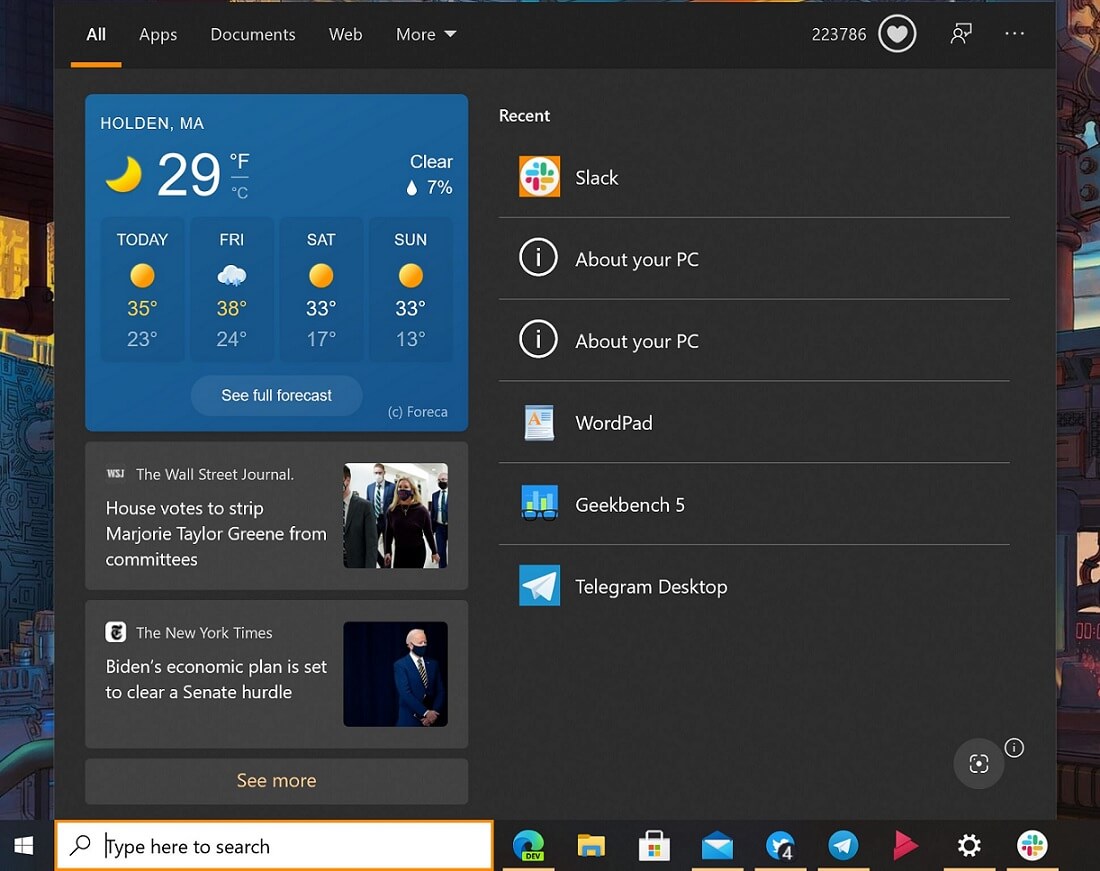 It's worth noting that this is a server-side update and it's not linked with a specific Windows Search or Windows 10 update. In addition to weather tile, Microsoft is also testing a news feed for Windows Search but will be removed later this year when Windows 10 gets the Google Discover-like taskbar feed.
Since the feature is not included with a specific update, it doesn't matter if you're running a latest or old version of Windows 10. Microsoft will enable it for more users based on the feedback and interaction from those included in the A/B testing.
Weather tile works only when you enable access to the location data on Windows 10. If you don't like the tile, you can also remove it by right-clicking on it.
Other improvements coming to Windows taskbar
In addition to Windows Search improvements, Microsoft is also testing a new version of the taskbar with support for an optional feature named 'News and Interests'.
As the name suggests, this feature has been designed to show news stories based on your interests, sports scores, traffic route, and weather information too.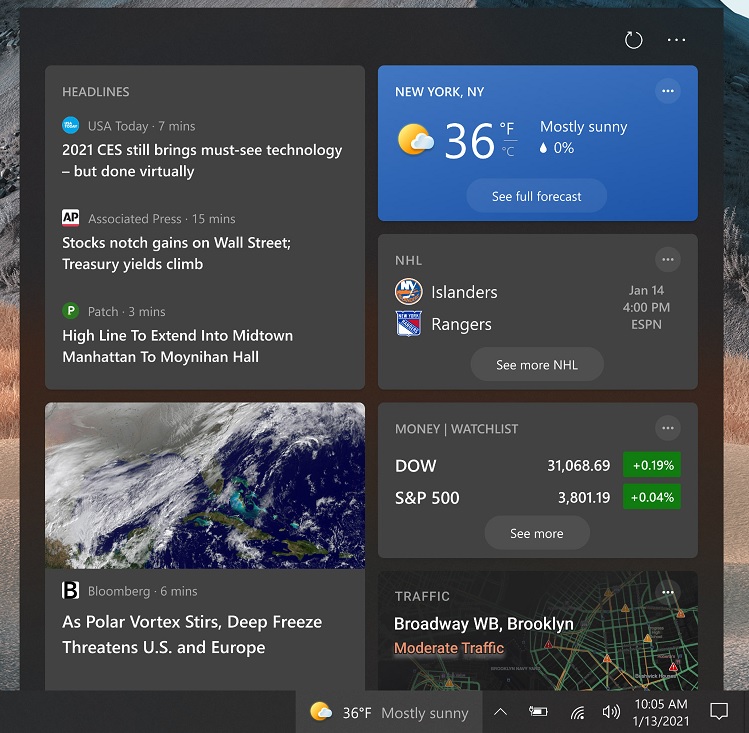 The 'News and Interests' is optional and all information can be personalized. However, all these features are part of the Windows Shell Experience and they can't be uninstalled 'completely'.
You can hide it with a right-click on the icon, but there's no way to remove the features from the system.