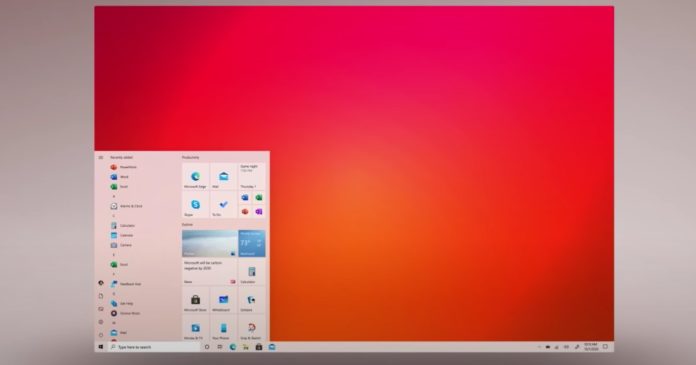 Microsoft is reportedly planning to announce a new version of Windows 10 and the company might consider marketing Windows 10X or the big Sun Valley upgrade as "the new Windows." The release date is still uncertain, but the announcement or teaser is not expected until at least April 2021.
Back in October 2020, a report suggested that Windows 10 is getting a major revamp in 2021 and the new interface is codenamed 'Sun Valley'. In addition to Windows 10 Sun Valley update, Microsoft is also planning to announce Windows 10X, with a current goal of debuting the operating system in Spring of 2021.
According to sources, Microsoft is now planning a "What's new for Windows" event in April/May or a "What's new for Windows" session at the Build 2021 developer conference. This event is expected to take place after the "What's new for gaming" event, which is scheduled for late March.
Other reports have also indicated that Microsoft could soon announce the "The New Windows", which could either be Sun Valley update or Windows 10X.
"The New Windows" term is for marketing, rather than a completely new edition of Windows.
The New Windows
It's widely believed that Windows 10 Sun Valley update or "The New Windows" will revamp the interface for things like the Start Menu and Action Center, and Microsoft is also testing a new optional layout for the Start Menu.
File Explorer, which has been overdue a fresh look for quite some time, will also get improvements in the Sun Valley update. Reports have suggested that Microsoft is working on a "true" dark mode experience for both modern and legacy components, which means File Explorer will also get a new dark UI.
It's important to note that despite multiple leaks and various reports, these details are in no way official.