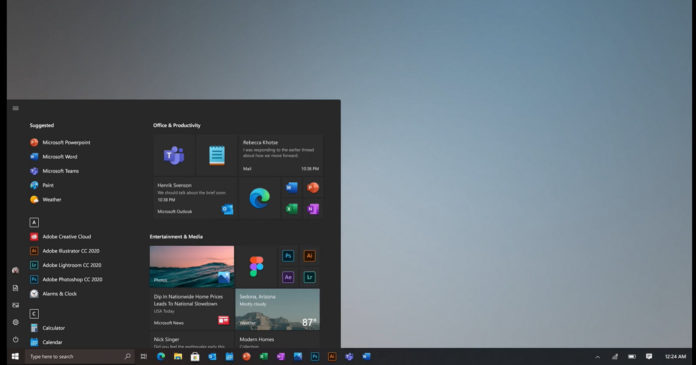 One of the biggest visual update coming to Windows 10 is codenamed 'Sun Valley', which aims to reduce the sharp corners, introduce a new interface for core components and offer a consistent UI.
Last week, we showed you a first glimpse of what Windows 10 modern context menu will look like when it gains WinUI and theme support in the near future. At the same time, the default dark theme for legacy components is expected to get darker dark theme support to create a UI that will look and feel more consistent.
For years, Windows 10's user interface has lived somewhere between metro and legacy components. The Start Menu, Action Center, Taskbar and other important areas have been fairly dark, but the operating system is still sharply contrasted by blindingly white elements like context menu, pop-up menu, properties menu, etc.
According to sources familiar with the development, Microsoft is finally considering dark theme support for more legacy UI areas to improve the overall consistency when using Windows 10's dark theme.
It's also possible that Microsoft is experimenting with different 'variations' of dark mode in an attempt to create a "unified" look. Unfortunately, we've yet to see any signs of dark mode support for legacy areas in the preview builds.
WinUI
A raft of Windows 10 changes will be introduced with WinUI, which is a UX platform maintained and delivered separately from the operating system.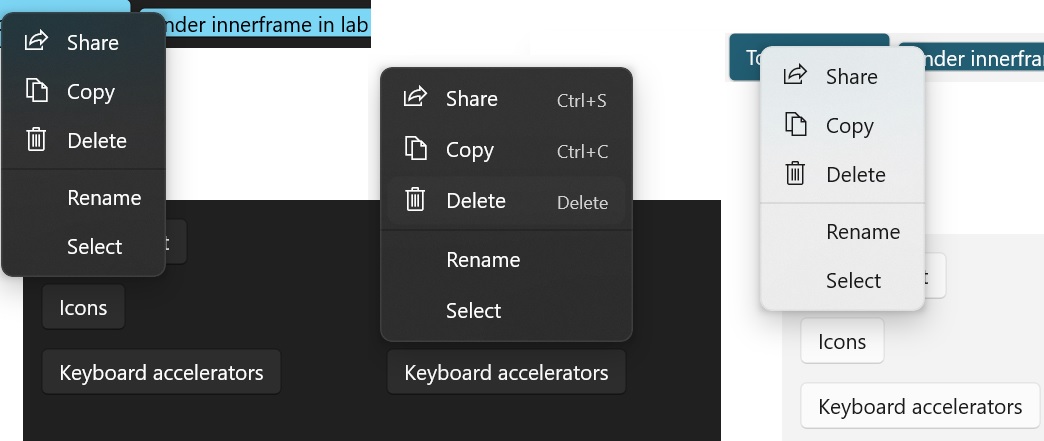 WinUI is updated frequently and it's currently focused on rounded corners with Fluent Design effects. As part of WinUI, modern context menu within the UWP apps will also look better and get support for rounded corners. Microsoft will also make a few tweaks to the Action Center, taking UI ideas from WinUI.
Reports have suggested that Windows 10's new user interface could be teased in preview builds by Spring and the general release is likely to go live in the second half of 2021.
What other parts of Windows 10 would you like to see get a proper dark theme and modern makeover? Let us know in the comments.