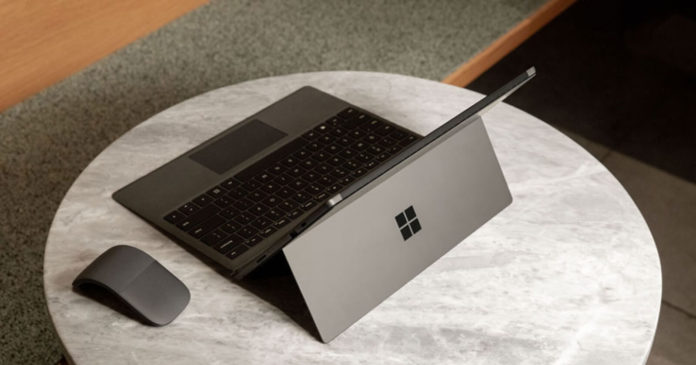 In January 2021, Microsoft announced the Surface Pro 7+ for Business with three times better performance than its predecessor. In addition to improved performance, Surface Pro 7+ also comes with enhanced hardware security features, but it's entirely aimed at business customers.
Many people were hoping that the next version of Surface Pro would introduce a new design with smaller bezels similar to the Surface Pro X. Surface Pro 7+ performance and security improvements is certainly good news, but it's a bit of bad news for anyone hoping for a major redesign.
Surface Pro 7+ is not coming to the consumer market and there's a reason: the company wants to make room for the Surface Pro 8, which is set to launch in the fall. As a result, the Surface Pro 7 + will always remain exclusive to business, education customers and front-line workers.
According to sources familiar with the development, Microsoft is still considering design improvements for the 2-in-1 device lineup.
Later this year (October-November), Microsoft is planning to announce consumer-focused Surface Pro 8 with improved hardware and design. The design of the device won't be changed completely, but there'll be some noticeable improvements.
Like the Pro 7+, Surface Pro 8 will also come in configurations that offer some much-needed powerful components. This includes a new quad-core Intel processor and up to 32GB of RAM, which should make it a very capable productivity machine.
Of course, the plans are always subject to change and Surface Pro 8 launch could be pushed back.
Another device that could be refreshed is 'Surface Laptop 4', which was recently spotted passing through Bluetooth certification in the US. Reports have suggested that Surface Laptop 4 could be launched sooner than later and the Redmond firm might announce the flagship laptop in April.
Unlike Surface Pro 8, Surface Laptop 4 is expected to ship with the same design as the Surface Laptop 3. According to certifications and leaks, Surface Laptop 4 will come with Bluetooth 5.1, Wi-Fi 6 and new Ryzen chips.