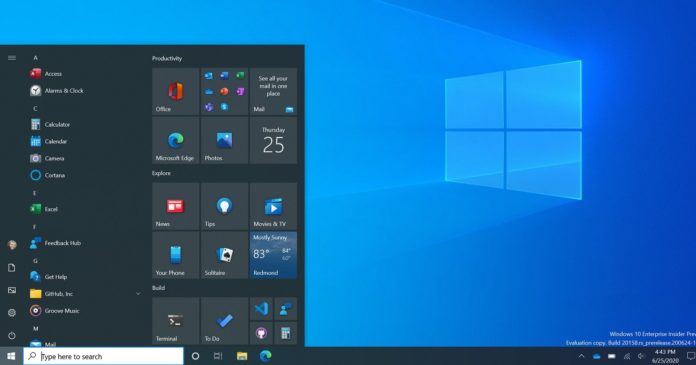 Windows 10 February 2021 update is now available for version 20H2, version 2004 and version 1909. February Patch Tuesday update comes with fixes for an issue that might damage the file system of some devices or prevent the system from starting up when chkdsk command is detected.
Windows 10 February 2021 update has also fixed 56 security issues in the OS, including three vulnerabilities found in the TCP/IP (Internet Protocol) stack. The Redmond firm has fixed a zero-day vulnerability in Win32k, which is responsible for providing graphical content to monitors, printers, etc.
February 2021 Patch Tuesday update has also addressed potential security issues hitting core components, such as Windows Input and Composition, Windows Authentication, Windows Core Networking, and more.
To install the February 2021 cumulative updates, follow these steps:
Open Windows Update page via Search or Settings.
Click on 'Check for updates'
Select 'Download and install'
As always, a unique build number has been assigned to updates for different versions of Windows 10. For those on version 20H2, they'll be getting Build 19042.804 with all bug fixes highlighted above. The same patch is also heading to version 2004 with Build 19041.804.
Windows 10 February 2021 cumulative updates:
KB4598243 (Build 14393.4169) for version 1607.
KB4601330 (Build 15063.2642) for version 1703.
KB4601354 (Build 17134.2026) for version 1803.
KB4601345 (Build 17763.1757) for version 1809.
KB4601315 (Build 18363.1377) for version 1909.
KB4601319 (Build 19041.804 and Build 19042.804) for v2004 and 20H2.
As always, you can open Microsoft Update Catalog and enter the KB number to download the offline installer in .msu format. The offline installer is recommended when you want to patch multiple PCs or if you've slow/inactive internet connection.
Windows 10 February 2021 update installation issues
Unsurprisingly, some people are already reporting that Windows 10 February 2021 updates are failing to install with uninformative error messages.
If you've installation issues, you can use the Media Creation Tool to manually reinstall the last month's update and then retry February patch using Windows Update.
Or you can also wait until the end of February when the Media Creation Tool will be refreshed with the latest cumulative update. Until then, you can pause the update if you get installation errors.
Windows 10 February 2021 cumulative updates overview
This month's cumulative update has fixed security issues in Windows TCP/IP stack, which is Internet Protocol responsible for establishing an internet connection. According to the changelog, the company has fixed an issue that could allow attackers to control your systems.
There's another TCP/IP stack vulnerability that could be used to crash your device when the issue is successfully exploited.
The patch also comes with security fixes for external hardware (mouse, keyboard, etc).
Build 19042.804 for Windows 10 version 20H2
February 2021 cumulative update for Windows 10 version 20H2 comes with several non-security bug fixes.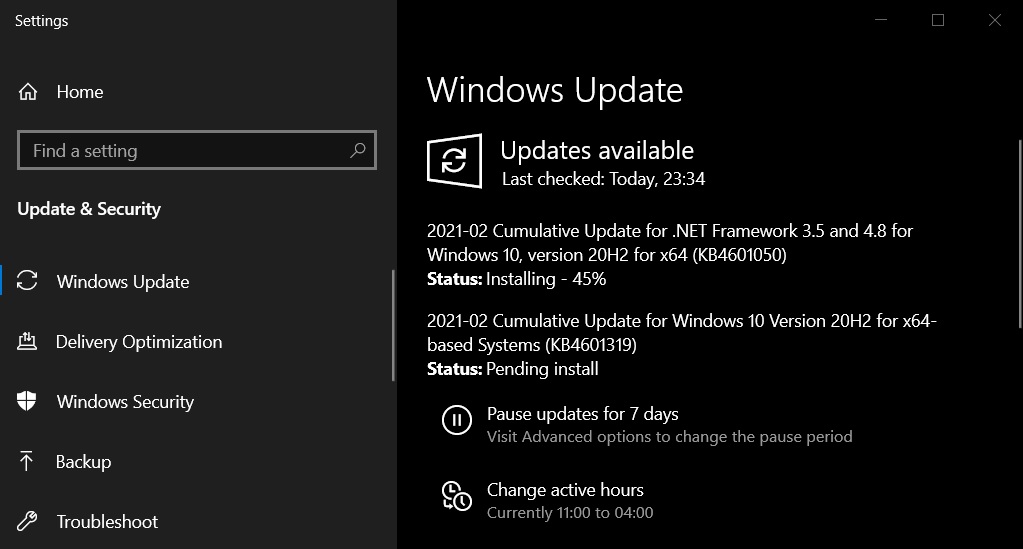 It also includes fixes which were published in early February with optional preview update.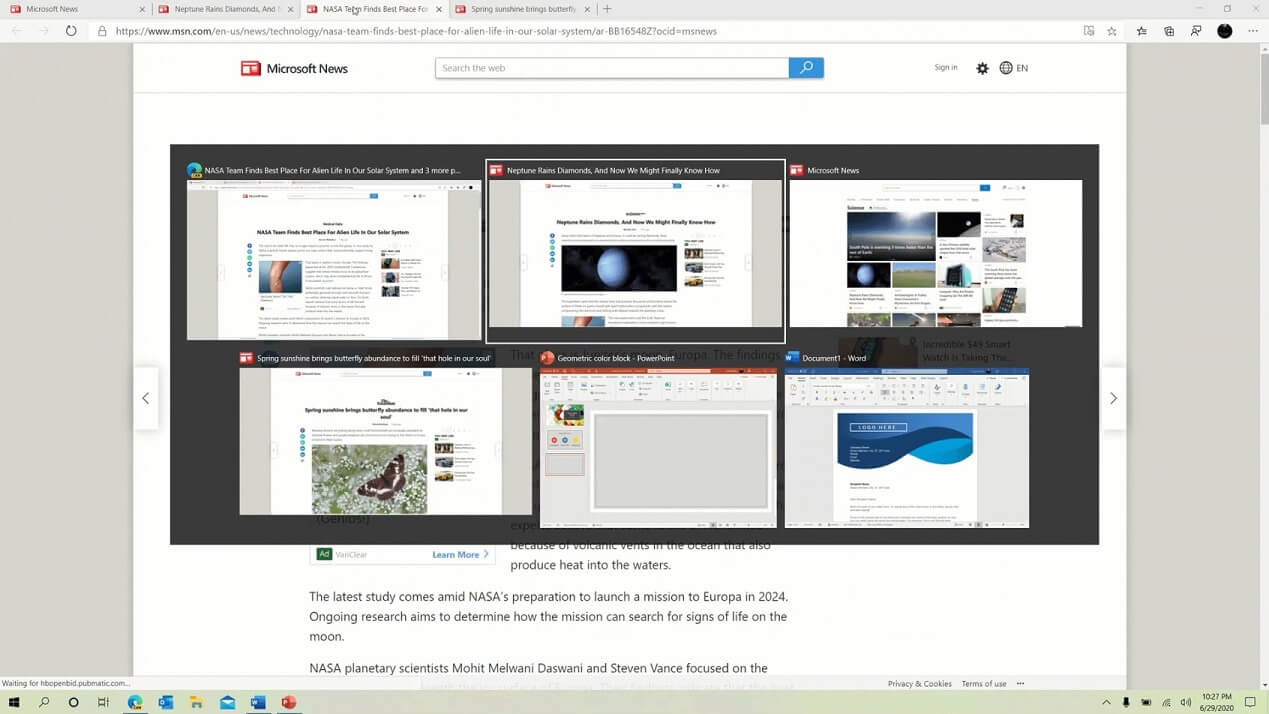 Today, Windows 10 20H2 is getting updated to Build 19042.804 (KB4601319) with the following bug fixes:
Fixes a long-standing issue which prevented users from launching programs using Alt-Tab shortcut.
Fixes an issue where some devices were crashing when playing a game in full-screen or tablet mode.
Fixes an issue with education devices that deactivated the operating system after applying Windows 10 version 2004 update.
Fixes authentication bug where Chrome, Edge and other apps could not remember the saved credentials after reboot.
General performance and gaming improvements.
Windows 10 20H2 rollout status as of February 2021
Late last week, Microsoft confirmed that version 2004 (May 2020 Update) is ready for broad deployment. This suggests that Microsoft has finally managed to resolve the various problems with the May 2020 Update, and the tech giant is now recommending users to give the update another try.
Remember that the May 2020 Update support will end soon and October 2020 Update (20H2) will be released to more devices.
Most of the reported issues in the October 2020 Update are now fixed, but the tech giant is investigating reports of game and app crashes after recent updates. At the moment, it's unclear when the fix will be released, but reports suggest that only devices using optional updates are affected.
Build 18363.1377 for Windows 10 version 1909
For Windows 10 version 1909 (November 2019 Update), a new patch with Build 18363.1377 (KB4601315) is rolling out with general security and non-security fixes.
No new updates were released for Windows 10 version 1903.