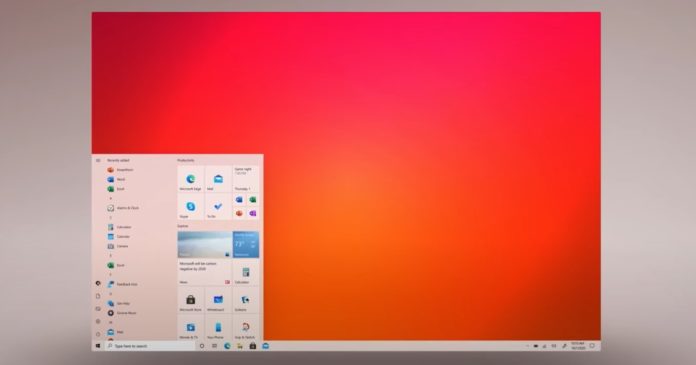 Windows 10 has apparently hit further problems with its February 2021 and January 2021 updates, with several users reporting that their desktop apps are crashing, or even machines being put into blue screen loops.
Specifically, app crashing bug is happening to those who have installed Windows 10 KB4598299 and KB4598301, which are for 20H2, version 2004 or version 1909. These updates were released recently with the following improvements for .NET Framework 3.5 and 4.8:
Fixes an issue with scrolling when DPI scaling is not 100% and the user is scrolling at the end of TreeView.
Fixes an issue where ASP.Net apps fail during precompilation.
Includes reliability improvements for automatic Native Image generation task.
The .NET Framework updates are installed automatically when you check for updates on Windows Update and they're usually aimed at developers. However, there are reports online detailing all sorts of problems after the patch, including numerous app crashes highlighted on Microsoft forum and Reddit.
The bug is also hitting Visual Studio, Windows Presentation Foundation (WPF), and other products. On Feedback Hub, one user reported that they're unable to use Visual Studio 2019 after applying Windows 10 KB4598299.
"In Visual Studio 2019, I performed the traditional window drag to relocate the Properties Window to be docked with the Solutions window [and] Visual Studio crashed. Uninstalling KB4598299 on both computers fixed the problem," one user noted in a post on Feedback Hub.
In a community forum, Microsoft confirmed that the problem is in KB4598301 and the company is "working to get a fix released". In addition to a new .NET Framework update, Microsoft is also working on new Visual Studio updates to address the bug for more users in a short period of time.
Since the Windows Presentation Foundation (WPF) is affected too, it's likely that other apps are also crashing due to the update.
How to fix issues after Windows 10 KB4598299 or KB4598301
If you're encountering similar issues, it might be worth uninstalling KB4598299 or KB4598301 to see if that makes any difference. To uninstall the update, open Control Panel > Uninstall a program > View installed updates. On the next screen, search for the KB number and click on the uninstall button.
Otherwise, the only other solution is to wait for the next update, which is expected to land in the second week of February.