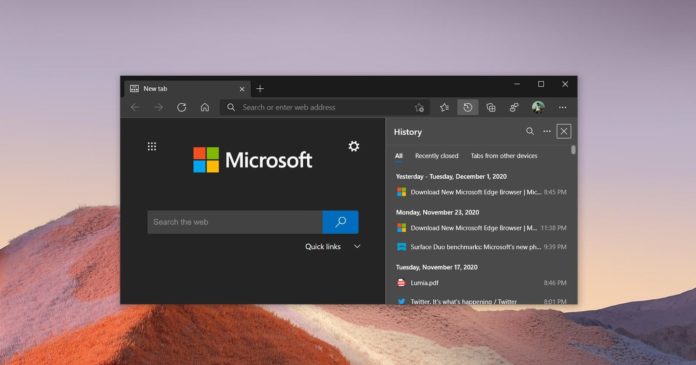 Microsoft Edge browser, which is now based on open-source Chromium, will be getting new features later this year. According to the roadmap, Microsoft is working on a new favourites menu experience where you can start typing to search your favourites instantly. In addition to the new favourites menu, Chrome's extension menu is also coming to Edge browser.
One of the exciting features coming in the next Microsoft Edge update is a new font rendering system, which aims to improve clarity and reduce blurriness.
For business customers, Microsoft is planning to integrate Application Guard with MDATP, which should allow administrators to track threat activities.
Here's a list of other features coming with Edge 90:
A new feature to ensure that cookies are not reused from a device other than the device upon which they were initially set.
Smoother and more consistent text selection experience in PDF documents.
Autofil improvements: Microsoft Edge will finally remember your date of birth, which you can edit and manage anytime in your profile settings.
Developer mode: The update will turn off the "Disable developer mode extensions" warning, which appears within the toolbar.
For the PDF reader, Microsoft also appears to be testing a new feature that will allow you to print the current page by selecting the 'Current Page' option within the print dialog.
Another feature will allow you to quickly search and insert your data in forms that don't typically have autofill. This means you can finally explicitly search for your information and fetch that data in the forms instantly.
This roadmap announcement comes after the company started rolling out Microsoft Edge 89 update with support for experimental vertical tabs and sleeping tabs. Edge 89 also included improvements for security, performance and privacy.
If you're interested, you should be able to test the other upcoming features by downloading Edge Canary builds.