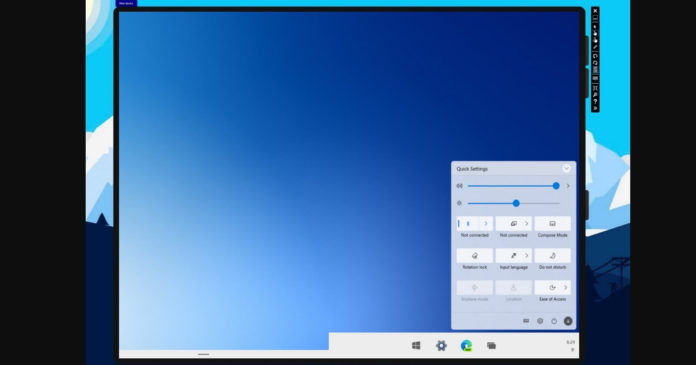 When Windows 10X was first announced in 2019, Microsoft had promised that the OS would be able to run standard Win32 apps, unlike the Windows RT and Windows 10 in S Mode. However, it has been widely reported that the first version of Windows 10X won't support desktop apps and users will be stuck using UWP and PWA apps.
A new leaked build of Windows 10X, a modular and lightweight version of Windows 10, suggests that the operating system could still arrive with development tools for Win32 apps.
In Windows 10X, there's a new developer setting that will allow you to load "unsigned apps", including desktop apps.
As you can see in the screenshot below, Microsoft has built a dedicated settings page for the container technology and developer-only toggle is included for Win32 apps testing, which doesn't seem to be working, at least in the leaked build.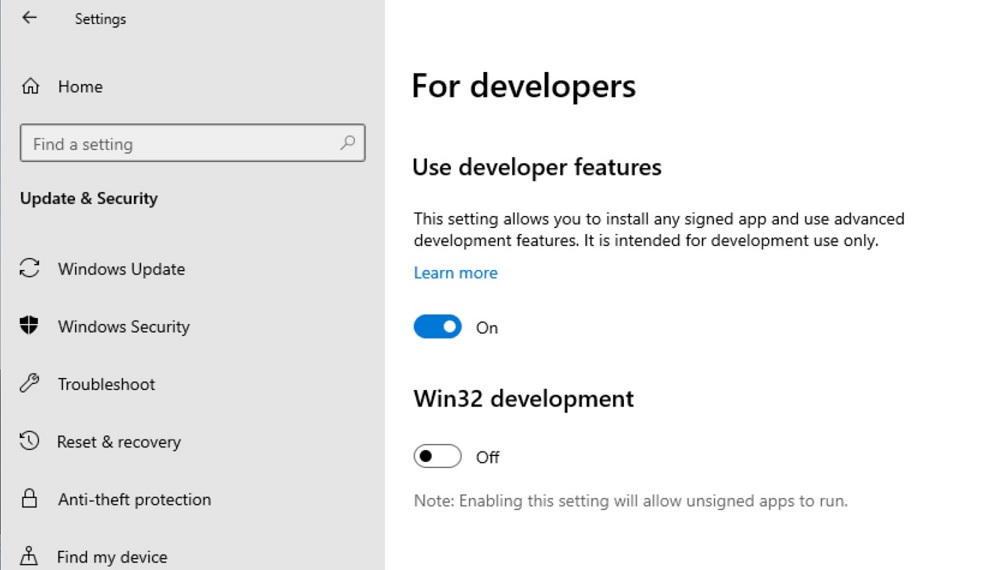 "Enabling this setting will allow unassigned apps to run. Allowing all apps to run on your device could be harmful to your device or data," Microsoft noted.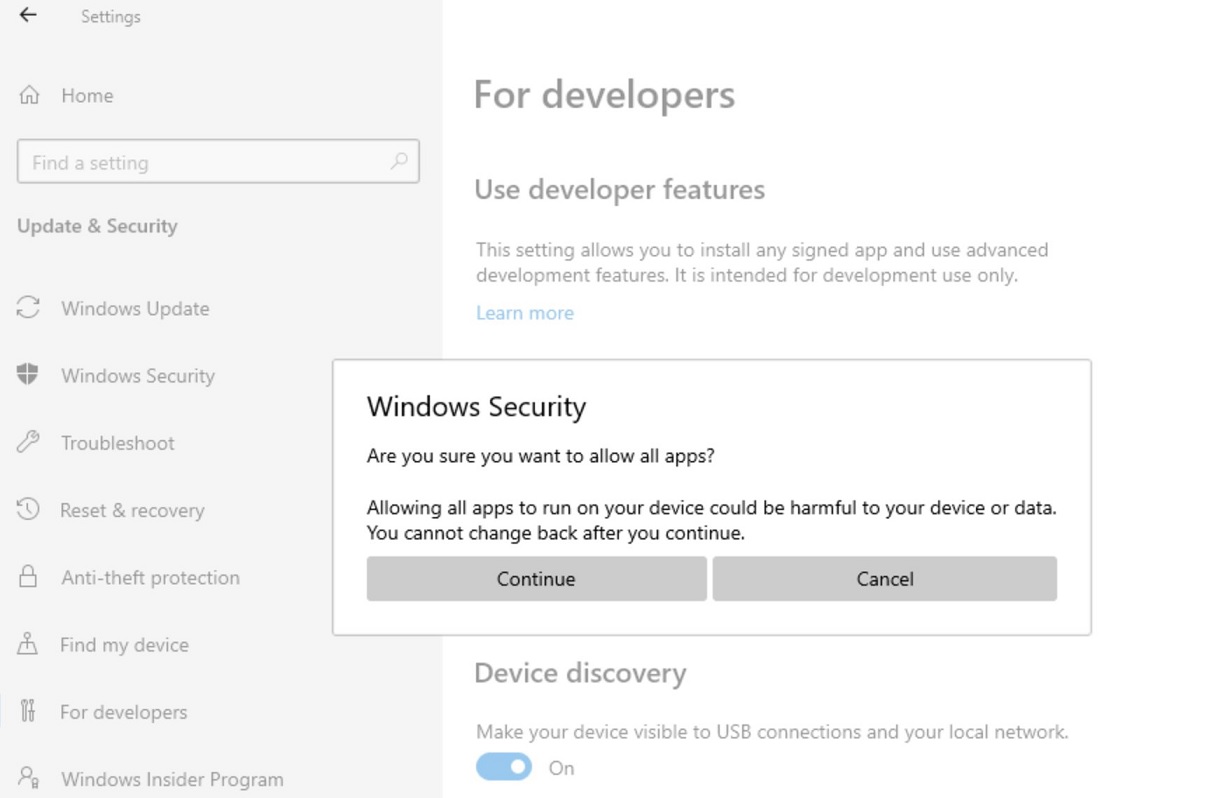 However, the settings toggle doesn't mean that users will be able to install and run regular desktop (.exe) apps on Windows 10X when it ships with a new range of devices of in Spring 2021.
This only suggests that Microsoft is still planning to add Win32 app support in the future and developers will be able to test their apps soon. Initially, users will be able to run UWP apps from the Microsoft Store and Progressive Web Apps only.
UWP and PWA apps could be enough for some users, but these apps often lack features that the Win32 versions have. Likewise, there are still a number of applications – such as Notepad and MS Paint – that don't have UWP or PWA versions.
Either way, it's clear that Microsoft hasn't given up on the desktop apps support.