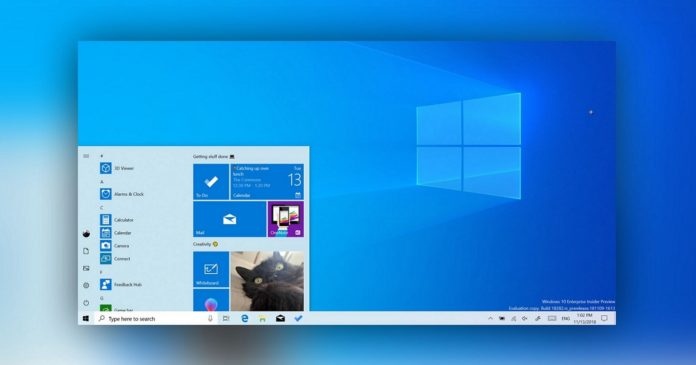 Last year, Microsoft confirmed a frustrating bug that could prevent some users from resetting Windows 10. The bug affected "Reset this PC' feature of Windows 10, which is located inside the Settings app, and it basically allows users to restore factory settings of the device.
Using the 'Reset this PC' feature, you can also remove all your files from the device and reinstall the operating system when something goes wrong after deploying Windows Updates.
However, a weird bug in a cumulative update disabled the feature for some users running Windows 10 version 1809 or newer with the following error message:
There was a problem when resetting your PC. No changes were made
In a support document, Microsoft noted that only certain configurations are affected and the tech giant is now rolling out a full fix via the January 2021 cumulative updates. If you're still unable to run the 'Reset this PC' feature, Microsoft recommends trying Deployment Image Servicing Management (DISM) command.
Microsoft is fixing unexpected Blue Screen errors
After the December 2020 cumulative updates, another critical bug emerged in Windows 10, which crashes PCs with the dreaded Blue of Death error when users run the Check Disk tool (also known as chkdsk).
Microsoft noted that the 'NTFS FILE SYSTEM' error occurs under certain circumstances only, and a fix is now rolling out with the January 2021 cumulative updates.
"Addresses an issue that might damage the file system of some devices and prevent them from starting up after running chkdsk /f," the company said.
If you haven't applied the update yet, you can do so by heading to Settings > Update & Security > Windows Update.
Once the patch is installed, you'll be able to restart your PC normally when you run the Check Disk command. The company is also rolling out a fix for the error to enterprise customers, which should reach them as part of the January update cycle, and it's an automatic update.
Data corruption bug
Microsoft has also confirmed that it has seen reports of a bug that can corrupt users hard drives when they open a special Windows shortcut or HTML file.
It's a serious vulnerability and it could be abused to corrupt your hard drive, but Microsoft is promising a fix in a future update, which could arrive in February or March.