The Apple M1 chip has managed to crush the Surface Pro X in early benchmarks, but it could soon face real competition. That's because Qualcomm is finally working on a powerful ARM-based chip for PCs and it's nearly ready.
The latest MacBook Air and Mac Mini use Apple's ARM-based M1 chip, rather than the Intel SoC they used to run on. Thanks to the emulation technology developed by Apple, M1 chip is also able to run Windows 10 on ARM faster than the Surface Pro X with a minimum of impact to the battery.
Windows on ARM has been around since late 2016, but one of the main blocking issues in Microsoft's effort has to do with the lack of a powerful processor.
In 2020, Qualcomm brought an improved Snapdragon 8cx Gen 2 processor with better performance than Intel's low-end i5 CPUs and longer battery life, but there's still some way to go, especially after the successful launch of Apple M1.
Snapdragon SC8280 is the next-gen ARM SoC
According to internal documents, Qualcomm is believed to be working on a new processor codenamed "SC8280".
SC8280 will be the "true" successor to the Snapdragon 8cx, which is regarded as one of the most powerful ARM processors for Windows devices.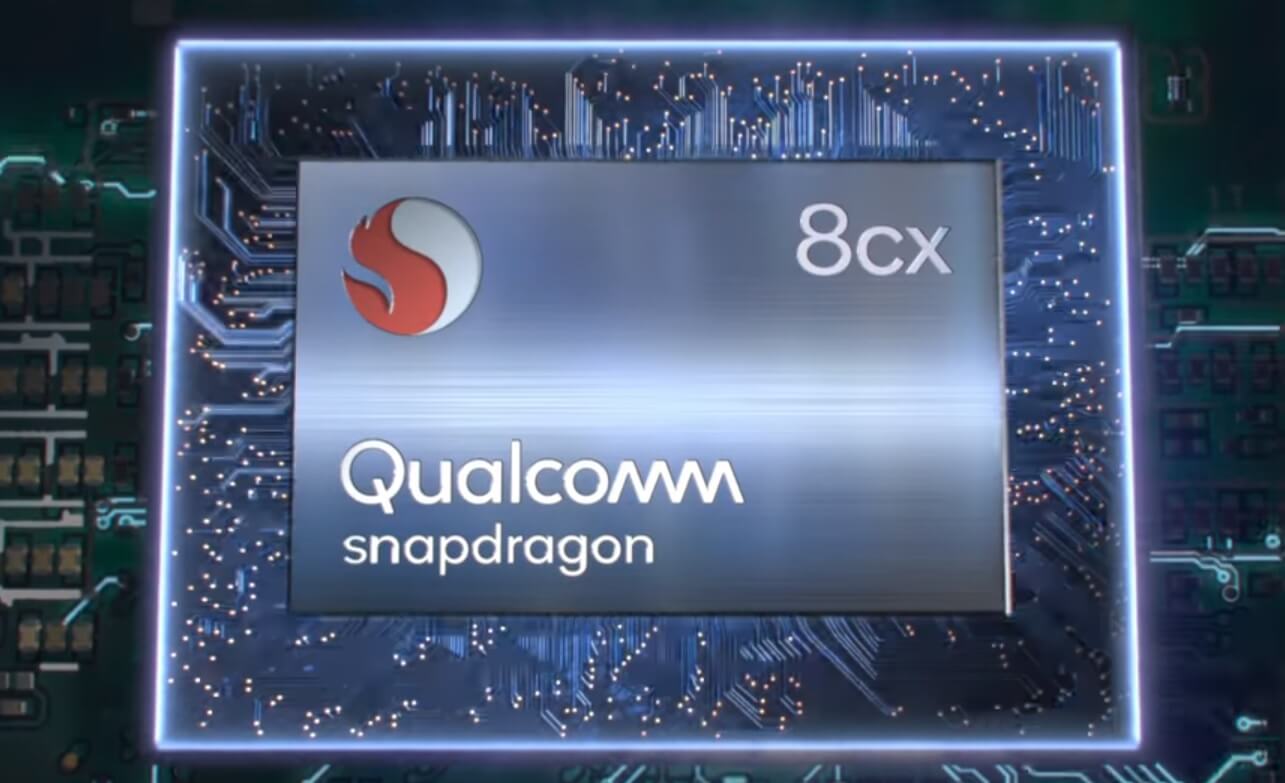 As mentioned above, Snapdragon 8cx was refreshed last year, but unsurprisingly, a lot of people have been waiting for a follow-up that would disrupt the ARM market.
Qualcomm is internally testing a 14-inch laptop with SC8280 and 32GB LPDDR5 RAM. The size of the Qualcomm's new ARM chipset is 20x17mn, which makes it bigger than the 20x15mm Snapdragon 8cx.
Snapdragon SC8280 will also include more cores, support for new form factors, and it could be bundled with Snapdragon X55 5G modem, which is the second-generation 5G modem with support for AT&T's and T-Mobile's low-band networks.
When compared to Intel's low-power i5 CPUs and existing Snapdragon lineup, the next-gen Qualcomm SoC is expected to promise better performance and at least 25 hours of battery life.
Qualcomm is working on performance-oriented solutions too, which could be offered with the Surface Pro X 2.
Improvements to Windows on ARM
On top of that, Microsoft has also promised to work closely with Qualcomm and OEM partners to make Windows run great on Arm.
For example, x64 emulation for Windows 10 on ARM will become a reality in 2021 and it could finally solve the app gap between ARM and Intel PCs. According to Microsoft, x64 emulation is still in development and it is scheduled to drop later this year.